After high school, students spend a reasonable amount of time carefully planning the steps that will enable them to choose a specialization and enroll in a degree program.
Before applying to an engineering college, students must explore and research the engineering disciplines and choose the one they can truly ace.
Engineering colleges also provide great mentoring sessions, career consultations, and pre-admission visits.
Aspiring students can choose the engineering discipline best suited to their career ambitions and interests with the help of these initial sessions.
Enrolling in an engineering college and securing admission is just the beginning of an incredible journey. Once college life starts, the pressure of adjusting to a new institution can be overwhelming.
The study plans, the class schedules, the campus life, and the latest subjects consume the minds of first-year students.
They believe that their performance in the first year affects how successful they become when they graduate with their engineering degree.
Therefore, here are some tips to help first-year engineering students achieve excellence at college:
1. Prepare Before Class
Understanding the basics of the course is very important. Taking part in orientation sessions and introductory classes is also an excellent way to familiarize yourself with the discipline.
Many universities host opening sessions with the teachers and alumni working in their respective fields to guide first-year students.
Engineering degrees such as bachelors in industrial engineering, mechatronics engineering, communication systems engineering, and mechanical engineering include a higher percentage of challenging courses.
These courses need advanced aptitude and consistent determination from the students.
Reviewing the course material beforehand and employing oneself with background knowledge can help first-year engineering students acquire more knowledge on the subject.
2. Attend Regular Classes
Regular and attentive class attendance is one thing that helps first-year students memorize lectures, especially in the first few classes.
Many students fall behind on their coursework due to absences from classes. This is mainly related to the scope of coursework designed for students.
But the students must remember the motivation behind attending college and finding the drive to achieve more through their class.
Students must think positively about the coursework and the learning methodology. This helps them value the experience overall and achieve the long-set goal of becoming a qualified engineer.
3. Have a Healthy and Positive Mindset
Facing new challenges regarding tough assignments, complex projects, and specialized knowledge is exciting but can lead to burnout if not appropriately monitored.
Therefore, universities set up on-campus career counseling and mentorship sessions to guide students accordingly.
First-year students need to use these university resources to achieve academic excellence. Understanding the pathway to achieving career goals in light of their experiences, interests, and skills can help them succeed every step of the way.
Learning with a healthy and positive mindset shapes a great personality and helps students achieve their academic goals.
4. Excel at Hands-on and Practical Work
Engineering is mostly about practical procedures and methodologies. Most engineering disciplines require hands-on work as part of their curriculum.
Following and ensuring all the necessary and compulsory process flows and guidelines are necessary.
Taking notes, documenting procedures, collaborating with peers, and asking for help when and where needed from the instructors are vital.
Establishing good peer and team relationships in labs is also important. These methods help boost self-confidence amongst students and assist them in achieving successful learning outcomes.
5. Ask for Help and Guidance
Students must frequently connect with their teachers and professors and seek guidance. Professors are not just academic trainers; they are also mentors and advisors.
Engineering college professors view their students as fellow scholars and participate equally in their academic research. Professors also easily connect with the students because they have been through the same challenges and troubles in their academic life.
Therefore, their perspective in teaching and guiding engineering students helps students achieve more. First-year engineering students must develop a good rapport with professors.
They should seek mentorship to gain academic excellence and boost self-confidence.
6. Network with Fellow Engineering Students
Getting in touch with fellow engineering students will surely get you through college life smoothly.
Networking leads to combined study groups that help first-year students grasp complex and challenging concepts.
Helping each other through quizzes, assignments, and projects boosts their learning experience and establishes a strong support network.
When engineering students study together in a group, it fosters a great learning environment and promotes knowledge sharing.
Peer networking is also quite helpful in coping with academic pressure and stress for first-year students.
First-year engineering students need to find a network of friends who share the same interests to work together and support each other to solve academic problems.
7. Focus on Developing People Management Skills
The learning process to become a successful engineer never ends. Expertise in academic knowledge and proficiency in soft skills improves professional prospects for students in their university life and after graduation.
Recruiters prioritize hiring engineers with solid teamwork, people management, and communication skills, along with excellent technical knowledge.
Seek courses and training sessions that polish and refine your soft skills in your first engineering year.
These may include communication, project management, time management, leadership, teamwork, problem-solving, and conflict resolution skills.
8. Take Care of Yourself
Staying in good health is an essential requirement for an engineering student. The class and study schedules in an engineering college can be intimidating and exhaust the students.
The students must find time for self-care and take breaks periodically, especially in their first year. These could include physical exercises, healthy sports, and outdoor activities.
Designate a reasonable amount of time for relaxation during the day. This helps with mental well-being and comfort, which drives academic success.
Eating well and healthily, regular medical checkups, and counseling sessions play an important part in a student's academic performance.
Conclusion
The tips mentioned above can help first-year engineering students adapt to the demanding study schedules and routines in a college.
Identifying and learning from your flaws along the way also makes engineering students ace their first year at an engineering college.
When first-year students stay true to themselves, prioritize their health, and stay organized, they experience a successful and productive initial year and lay a strong foundation for the forthcoming years as a student and an engineer.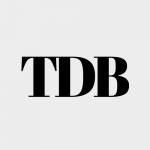 The Daily Buzz combines the pursuit of interesting and intriguing facts with the innate human desire to rank and list things. From stereotypical cat pictures to crazy facts about the universe, every thing is designed to help you kill time in the most efficient manner, all while giving you something to either laugh at or think about!