Job hunting is hard work. For many people, finding any job can be a difficult task. First, you have to spend a lot of time going through job ads on several platforms.
Then there's the application process that can also be very time-consuming if you have several companies that want you to fill out forms on their websites instead of just sending your CV.
And if you're lucky and your CV gets shortlisted, you still have to go through several rounds of nerve-racking interviews.
If you get past the interviews, you get to go to the next fun phase of negotiating your compensation. Once that is all done, you reach the best part: working…
With all of the stress that comes with looking for work, it's easy to overlook the importance of finding a job you actually like.
But it shouldn't be just about finding any job. You need the right job – one that is a good fit for you now and in the future, whether as a stepping stone in your career or as a long-term opportunity.
That's where you'll be spending most of your waking hours. If the job isn't right for you, you'll have to start the job search all over again.
It's either that, or you just stay miserable for a while. And if you choose to start the process all over again, depending on how many times you've done this before, you might get labelled as a job hopper.
Precisely because finding a job takes so much time and effort, it's better to get it right the first time. To help you out, we've put together three expert tips on finding a job you will love.
Start With Self-awareness
Before you do anything else, you first need to figure out who you are, your lifestyle priorities, and what motivates you to get out of bed every day.
Take a look at your current job situation and do a thorough evaluation of everything you're doing there. This will help you identify what you like, dislike, and want to change.
Ask yourself the following questions:
Do I feel interested in what I'm doing? Is it engaging?
Do I like the people I work with?
Do I like the company I work for and its values?
Do I feel respected and appreciated? Is my contribution recognized and valued?
Am I given the opportunity not just to do my job but also to grow and develop new skills?
Am I being compensated fairly?
You may like some aspects of your job, but if you're not getting paid fairly, you should at least take a look at what's out there.
Similarly, if you don't like the people you work with, don't feel respected and valued, or don't have the chance to learn new skills.
If your company's shortcomings are even more severe, you might want to learn more about your legal options from trusted sources like Compensation Calculator Uk.
Knowing what you want is an important step towards finding a job you'll love. Think about the kind of work you'd like to be doing. What skills do you need to do this work?
Consider taking a career assessment or two if you're unsure about your professional path. If necessary, seek career counseling or coaching to help you get back on track. Then you can look for jobs that match your skills, experience, and interests.
And don't worry if you don't match all of the requirements you see on job ads. Make a list of the most important skills needed for the kind of jobs you want and start working on strengthening them.
Just like how a committed environmentalist wouldn't like working for a company that isn't eco-friendly or a very ambitious person doesn't want to work for a company that does not reward its employees for their achievements, you won't be happy in a company that doesn't share your values.
Everyone wants something from their job besides a paycheck. Some want plenty of room for advancement, and they feel most motivated if they're working in a competitive environment where the highest achievers are rewarded with bonuses and promotions. Others want to make a difference or have the kind of job that gives them prestige and a higher social status.
Maybe you want to have a better work-life balance so you can spend more time with your family. In that case, you need a job with a good amount of vacation time and a short commute.
Start by carefully reading job descriptions. Many people just skim through them and apply even if they're not sure the job matches their skills and interests.
But this way, you might end up realizing you don't like the company only after the interview. It's not a good use of your time.
Instead, spend a few minutes learning about the proposed position and check ads for similar positions. It will give you a good idea of the kind of skills it requires and the responsibilities you'll have.
The next step is to use platforms like LinkedIn to find out if you know anyone that works there and who could give you inside information.
They might also help you out with a referral. If you don't know anyone, see if you can find former employees you could ask or look for online reviews from former employees.
Interviews Work Both Ways
It's just as important for you to interview the company as it is for them to do so. Come prepared with a list of questions that will give you insight into the company cultures and the kind of day-to-day responsibilities that come with the job you applied for.
This way, you can make sure that you won't be dealing with unpleasant surprises if you do get the job.
Asking questions also gives you a chance to show them you're the right person for the job.
Here are some suggestions for questions you should ask the interviewer to make sure the company is a good fit for your skills and interests:
What qualities do you look for in a candidate?
What would you say are the challenges that come with this job?
What can I expect from an average workweek?
What are the most important things I should focus on in the first 90 days?
Is overtime expected?
How much travel does the job involve?
How many employees does this office/department have?
Do you have a policy in place to assist new team members in settling in?
What do you think is the best thing about working here?
These are just a few examples. You can look online for other questions and choose the ones that cover the aspects that you're most interested in.
There are, of course, questions you shouldn't ask, like "What does the company do?" which suggests that you didn't do your research and properly prepare for the interview. But mostly, it all depends on how you ask.
You'll want to mix the questions in such a way that you don't give the interviewers the impression that you only care about your interests, and you're putting yourself ahead of the employers since they're trying to find out how you can benefit them and not the other way around.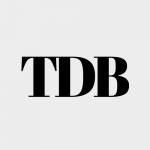 The Daily Buzz combines the pursuit of interesting and intriguing facts with the innate human desire to rank and list things. From stereotypical cat pictures to crazy facts about the universe, every thing is designed to help you kill time in the most efficient manner, all while giving you something to either laugh at or think about!