Hearing aids will help restore auditory stimulation to the brain, allow you to hear background noises, help reduce stress, and so on. Also, hearing aids decrease the patient's awareness of tinnitus and enhance communication by lessening the bothersome feeling that the tinnitus is silencing noises and voices.
More than 50 million Americans suffer from tinnitus, as reported by the American Tinnitus Association. It's a sign of trouble anywhere in the auditory system and is often known as ringing in the ears. Hearing aids may be helpful for some persons who suffer from tinnitus.
Around 90% of those with tinnitus also have some hearing loss, as reported by the Hearing Loss Association of America. So, if you are also a victim of Tinnitus and want to know how hearing aids might help you, keep reading this post until the end. We will describe every detail of this matter.
What Is Tinnitus?
Tinnitus is the experience of continuous, often unpleasant, noises in one or both ears, such as ringing, whistling, buzzing, hissing, screaming, etc. Most patients with tinnitus have subjective tinnitus, in which the noises are audible only to the person experiencing them.
The ringing or buzzing in your ears might be periodic if you have tinnitus, or it could be continuous. Extreme tinnitus might hamper one's ability to focus and even hear normal noises.
Tinnitus affects many of the population, although the elderly are disproportionately affected. In the range of 15–20% of the population has tinnitus. Rather than being a sickness in and of itself, tinnitus is often a sign of various medical issues. Common reasons for hearing ringing in the ears include:
Damage or age may cause hearing loss.
Infections of the auditory canal.
Blockage of the ear canal due to an excess of ear wax.
Injury to the skull or cervical spine.
How Hearing Aids Can Help
According to many renowned doctors and specialists, using a hearing aid may help those who suffer from tinnitus in several ways. Some of them are listed below:
Improve overall hearing: Overall hearing is enhanced with hearing aids, with less attention paid to tinnitus-related auditory distortions.
Protect your sensory perception and language understanding: By returning sound to the listener, hearing aids decrease auditory deprivation and help the user maintain sensory perception and language comprehension. The capacity to comprehend language may also benefit from this.
Mask tinnitus sounds that can be irritating: To drown out the grating noises of tinnitus, some hearing aids use white noise or other calming sounds. Tinnitus masking describes this approach. There are hearing aids available that include tinnitus-masking noises. In some instances, hearing aids may be set up with the help of a smartphone app.
Retrain the brain: The brain may be retrained using hearing aids and other sound therapies via habituation. Habituation employs various strategies to retrain the brain to disregard tinnitus noises, including exposure to external sounds. This lets you tune out your tinnitus better and pay attention to other, more pleasant noises.
Although tinnitus can't be cured, there are ways to alleviate its symptoms, such as medication and counseling. Talk therapy and cognitive behavioral therapy are two methods that aim to alleviate emotional distress (CBT). Medicines to treat anxiety and sadness might be helpful as well.
Earwax removal, refraining from ototoxic medicines (those that might induce tinnitus), and cutting down on alcoholic beverages, caffeine, and tobacco usage are some more options. Learn more about hearing aids for tinnitus
What Type of Hearing Aid Is Best for Tinnitus?
Choosing a hearing aid for tinnitus requires careful consideration of your current hearing abilities and desired outcomes. Asking yourself the following questions may help you narrow your choices:
Which sound frequencies are audible to you?
Which frequency of sound do you find most challenging?
If yes, does it just affect one ear or both?
In what ways does tinnitus make it hard for you to hear or focus?
When using hearing aids to treat tinnitus, results are optimal when the audible noises are within the hearing aids' frequency range. Most conventional hearing aids for tinnitus function by boosting ambient noise to drown out the patient's internal auditory distress.
Some persons with tinnitus find great relief with hearing aids with noise-canceling features and directional microphones that pick up conversations around them. These hearing aids will boost the volume of people's speech while decreasing the volume of tinnitus.
A tinnitus hearing aid that works well for you is customized to your requirements. Choose a hearing aid by discussing your needs and concerns with your doctor.
Is Tinnitus Treatable?
No, Tinnitus can't be treated entirely. But you may be able to lessen its impact by treating the underlying medical condition causing it. Your physician may order various tests to determine the source of your hearing loss. For example:
An in-depth health questionnaire: Your doctor will inquire about your health and family history. The doctors will want to know whether hearing loss runs in your family, if you've ever had any head or ear injuries, and if you often work with or are exposed to loud sounds. In addition, they will inquire about the medicines you already use.
Hearing test: Most likely, your doctor will do a physical examination to look for evidence of ear injury or obstruction.
Imaging and hearing tests: In rare circumstances, your doctor may wish to do further tests to determine the root of your tinnitus. A medical professional may recommend an audiometry test or other hearing evaluation to determine your audible frequency range. Doctors may also order an MRI to check for internal ear damage that might be contributing to your tinnitus.
Following a thorough examination, your doctor will collaborate with you to develop a treatment strategy to restore your hearing or lessen the impact of tinnitus. Some possible solutions include removing extra ear wax, switching medications, or getting hearing aids.
Conclusion
If you want to reduce Tinnitus stress, you should get a hearing aid. Because it will help you in many ways to help reduce stress. After finishing this article, we hope all your questions about Tinnitus and hearing aids and how they can help are solved.
Sources: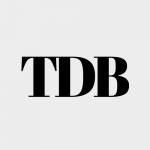 The Daily Buzz combines the pursuit of interesting and intriguing facts with the innate human desire to rank and list things. From stereotypical cat pictures to crazy facts about the universe, every thing is designed to help you kill time in the most efficient manner, all while giving you something to either laugh at or think about!