In the world of fitness and matters of fitness nutrition, protein is arguably the king nutrient. Its benefits are widely known and greatly sought after.
When combined with other essential components as part of a balanced diet, protein becomes a powerhouse nutritive that one can hardly do without.
What Makes Protein So Beneficial?
The main components or building blocks of proteins are amino acids. These are used by the body to build and repair bones and muscles, as a source of energy, and produce enzymes and hormones vital for normal bodily functions.
As such, protein can help boost the results you gain from a regular workout routine.
Furthermore, there is more to protein than the more widely known need for a muscle-building aid. Did you know that you can tailor the nutritional value of protein to meet specific fitness goals?
The trick lies in how well you understand the types available to guide your choice at every turn. Read on for a brief overview of the types of protein your body needs.
Protein for Muscle Growth and Bulking
Perhaps this is acknowledged as the most readily used reason for increased protein intake as part of a workout regimen.
If you seek to grow your muscles, health experts provide a guideline of 1.6 to 2.2 grams of protein per kg of body weight.
This number is known as the Dietary Reference Intake or DRI. To meet your fitness goals, you must ensure that the body synthesises more protein in the muscles than what it breaks down during exercise.
Protein supplements like protein powders are a popular addition to the diet.
They give you more control over your ability to maintain a more accurate measure of the number of nutrients you ingest -both throughout the day and for the entirety of your fitness journey.
The best supplements to look out for when bulking up are those with high amounts of proteins, calories and carbohydrates per serving.
For example, try Max's Absolute Mass. It powers you up with a whopping 60 grams of protein in each scoop.
In addition to sustained release carbs and other nutrients, this product's formula avails your body of everything it needs to pack on the muscle for that ultimate ripped result.
Protein for Leanness and Satiety
If your primary aim throughout your fitness journey is to develop lean muscle instead of more bulk, then there are a few adjustments you must keep in mind concerning protein intake.
First, refer to the DRI mentioned above. Since lean muscle does not require very high amounts of protein to gain and maintain, it is best to keep to the lower estimate (i.e. 1.6 grams per kg of body weight).
Use your lean mass- rather than your total body weight- to make the most accurate determination of this number.
Another significant benefit of protein in the diet is more long-term satisfaction after every meal. Creating a caloric deficiency for optimal results is often best if you want to lose weight while developing lean muscle.
This outlook does not mean that you must start starving yourself; far from it. It is possible to lose weight while meeting all your nutritional needs at the same time.
One of the main secrets behind such an achievement lies in your protein intake.
Study-based evidence shows that a net daily amount of protein that adds up to 25-30% of your total calories can boost your metabolism and reduce your appetite by helping you to maintain a feeling of satisfaction longer.
As a result, your weight will have a downward trend.
However, despite its many benefits, you must be careful to avoid the pitfalls of selecting the wrong type of supplement to meet your protein needs.
Some products contain high amounts of sugar that can be more harmful than helpful in the long run. To get the best of what you need, look at the nutritional information provided for every option you are considering.
The ever-popular protein bars are an excellent place to start sourcing protein supplements for lean muscle and satiety. They are designed to be a convenient nutritional source and a quick way to add protein to the diet.
They are also valued for their ability to keep you feeling fuller longer. As mentioned above, you must choose wisely to avoid brands that may not be ideal.
Try Quest Bars from Quest Nutrition for a product that contains a good amount of protein-20 grams- and fibre without added sugars and carbohydrates.
In addition, there is a wide range of flavors available, including cinnamon roll, mocha chocolate chip and apple pie, among others. With such a range of choices, you will never be bored enough to be tempted by anything else.
Protein for Muscle Recovery
A good workout is hard on your muscles. The process of muscle growth involves a fair bit of micro-tearing during the exercise, which requires proper healing for more development or maintenance.
This need makes muscle recovery not just ideal but also essential. Therefore, it is crucial to give your body the tools it needs to facilitate the process as soon as possible after your session.
The best protein supplements for muscle recovery have a high protein to low carbohydrate ratio to avoid taking more calories than you need while replenishing your muscle's building blocks.
Cellucor's Cor-Performance Whey is a prime example of a product with the ideal formula for such goals. It contains 25 grams of protein in every serving.
Moreover, each delightfully flavored option has no more than 130 calories and 3 grams of carbs in every scoop, so both your taste buds and your body will be equally delighted.
Now that you are aware of the types of protein, you know that there is more than one way to take it, depending on your needs.
Therefore, you can make an informed choice that will give you a little firmer footing on the path which will lead you to achieve your fitness goals.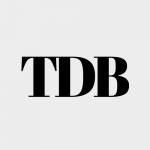 The Daily Buzz combines the pursuit of interesting and intriguing facts with the innate human desire to rank and list things. From stereotypical cat pictures to crazy facts about the universe, every thing is designed to help you kill time in the most efficient manner, all while giving you something to either laugh at or think about!