In our rapidly and ever-evolving world, data has become the lifeline of modern industries. From healthcare to finance, data is being harnessed to drive innovation and make informed decisions. Behind the scenes of this data revolution is a growing army of professionals known as data trainees. They are the unsung heroes who help organizations extract valuable insights from data, bridging the gap between raw data and actionable knowledge. In this article, we'll go over the important role of data trainees and why data science is as important as it is.
What Do Data Trainees Do?
Data trainees play a pivotal role in the world of data science and machine learning engineering. Data trainees keep busy with the collecting, processing, and analysis of all sorts of data. They gain hands-on experience with data analytics tools and software, helping them develop a strong foundation in statistical analysis. Additionally, they collaborate with data scientists and machine learning engineers to assist in the development and deployment of machine learning models such as AI.
The impact these data trainees make can be quite significant, making data trainees become valuable assets in organizations within no time as they make meaningful contributions to data-driven projects within all sorts of fields of work, such as healthcare and governmental organizations.
Understanding Data Science and Machine Learning Engineering
Data science and machine learning engineering are two closely related but different disciplines. Data science focuses on the extraction of insights and knowledge from data, using techniques such as statistical analysis, data visualization, and predictive modeling,  to uncover patterns and trends that can inform people to make the right decisions.
Machine learning engineering, on the other hand, is concerned with building and deploying machine learning models. This involves selecting the right algorithms, training models on data gathered, and deploying them for real-world applications. Machine learning engineers work on creating systems that
can learn and make predictions or decisions without being explicitly programmed to do so, so they can work almost autonomously.
Both data science and machine learning engineering rely heavily on the work of data trainees to handle the nitty-gritty data tasks, enabling data professionals to focus on higher-level tasks, such as model design and evaluation.
Why Dive Into Data Science and Become a Data Trainee?
The demand for data trainees continues to soar, with companies seeking individuals who can harness the power of data to gain a competitive edge. If you're curious and analytical, and have a passion for problem-solving, data science, and machine learning engineering could be your ideal career path. By diving into these fields, you can unlock the potential to work on exciting projects, influence decision-making, and contribute to advancements in various industries.
Lastly, the skills acquired as a data trainee are highly transferable, allowing you to explore a wide range of opportunities in the tech industry, and even beyond that! The ability to work with data and extract meaningful insights is a valuable skill in today's data-driven world and is a sought-after skill by many employers.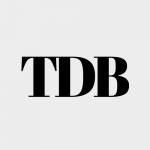 The Daily Buzz combines the pursuit of interesting and intriguing facts with the innate human desire to rank and list things. From stereotypical cat pictures to crazy facts about the universe, every thing is designed to help you kill time in the most efficient manner, all while giving you something to either laugh at or think about!