Rarely do we see a therapy method that is just as effective as a medicine. Interpersonal Psychotherapy is one such method that can complete the same job as an antidepressant medicine without the side effects.
It is a proven method for treating depression, anxiety, bipolar disorder, and several other mental health issues using a uniquely structured model.
Interpersonal Psychotherapy(IPT) is structured around the idea that adversities in personal relationships are the primary reason behind psychological problems.
Suppose you are dealing with a mental health issue based on a personal relationship like grief, isolation, separation, or is affecting one.
In that case, therapists at BetterHelp.com can treat you with IPT that would last about 3 to 4 months. Before getting into the working of IPT, let's understand the meaning.
What Is Interpersonal Psychotherapy?
Interpersonal Psychotherapy is a time-limited brief therapy that was initially developed by Klerman and Myrna Weissman to treat depression.
It is based on the fact that interpersonal relations are affected when you're depressed, even if it isn't the sole reason behind your mental health issues.
As the short-term process goes on, it helps heal personal relations, resulting in quick recovery. Primarily created for adults, the method now actively works on children and adolescents.
Rapid Symptom relief and better social compatibility are immediate goals of the therapy.
It also provides you with a method to fight depression in the long term by teaching you proper adjustments. As a result, it provides you with a coping mechanism for several mental health issues.
How Does Interpersonal Therapy Work?
Interpersonal therapy consists of a 12 to 16-week schedule of hours a week each, but the eventual timings depend upon the severity of your condition.
The focus in the first few weeks would be on assessing your condition, whether it's depression, anxiety, or other mental health issues.
Here you should try to open yourself about any interpersonal issues that have been affecting you lately.
You'll get the hang of the IPT focus and process and find ways that would work best for you. Your therapist would start keeping track of all your relationship issues and how it progresses through the weeks.
He would then understand which one of the issues needs urgent addressing because the therapy is all about rapid relief.
The focus would shift to finding adjustments and applying in the next couple of months. Here are a few common techniques that your therapist might use along the way:
Sometimes venting out your personal issues is all you need, especially in times of conflicts or separation.
Analysis of Communication
The therapists would try to analyze the gaps in the emotional connection that might be deepening because of poor communication from your side. It's important to deal with realities that may relieve symptoms of depression.
The therapist would try to decode the biases you may have when dealing with your interpersonal issues. You should be on similar lines with the therapist and your heart as to what is troubling you.
Here the therapist would try to create an unwanted or undesirable environment where you will experience unpleasant feelings regarding your interpersonal issues. The therapy is conducted in a safe environment. It gets you ready to be at peace when the situation arrives in real life. It arises a sense of acceptance in you.
What Conditions Does Interpersonal Psychotherapy Treat?
Apart from depression, interpersonal therapy has also proved to be effective in dealing with various other mental health issues.
You'll get the non-judgemental and personal treatment that'll help you get better equipped with dealing with different situations.
Interpersonal therapy works in a variety of ways that are specific to your case. Your therapist can employ role-playing techniques where you will understand putting yourself in someone else's shoes better.
Since it's a time-limited therapy, it can provide rapid relief to all these mental health issues and guide you to the positive light at the end of the tunnel.
People often feel anxious about getting therapy, too, as it may seem like a never-ending process.
That isn't the case with Interpersonal Psychotherapy that sets short-term goals to deal with your interpersonal relations. Here are a few other disorders which are treated by IPT:
Post Traumatic Stress Disorder
Substance Abuse
Depression
Anxiety
Eating Disorders
Social Phobia
Bipolar Disorder
Postpartum Depression
IP can help you resolve your interpersonal disputes or help you deal with role transitions like breaking up or shift in work. The termination of therapy is also an important part of the process as it is deemed a loss.
You'll be tested on how to cope with this loss and if you have learned to adjust, you are much better than you were once. If you're looking for a quick remedy, interpersonal psychotherapy is a good method to start with.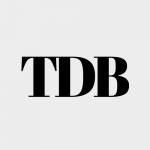 The Daily Buzz combines the pursuit of interesting and intriguing facts with the innate human desire to rank and list things. From stereotypical cat pictures to crazy facts about the universe, every thing is designed to help you kill time in the most efficient manner, all while giving you something to either laugh at or think about!