Cold calling can significantly affect how well salespeople and companies close deals. While cold calling has always been a popular way to connect with potential clients, modern cold calling options use cutting-edge technology and data-driven approaches to improve the effectiveness and efficiency of the procedure.
So, does it still have the same impact? Let's find out.
Cold Calling: Does it Still Work?
Cold calling can be beneficial depending on the industry, target demographic, and method used. Although cold calling has been a common sales strategy, changes in customer behavior and technological improvements have made some wonder whether it still has value in the current digital era. It's important to understand that cold calling can succeed strategically and with a customer-centric mindset.
According to a study, 42% of companies grow slower if they miss out on cold-calling strategies. Therefore, you should start with cold calling to boost your sales while growing your business. If you don't have the expertise to do it internally, you can look for cold calling services. These service providers can offer a personalized touch to your standard closing deal process.
What is the Impact of Cold Calling?
The impact of cold calling can be both positive and negative, depending on various factors and how well it is executed. Here are some benefits of doing cold calling:
1. Audience Identification
Not every lead will be your potential client; therefore, you need resources to gauge the right target audience. With the help of cold calling, you can do that. It can also be referred to as lead generation, where people who show interest in your company or business will be identified to be converted into long-term customers.
Cold calling lets you figure out your potential customers' pain areas, needs, and preferences. Cold calling can help you quickly locate an appropriate group of customers for your business if you use the right strategy.
2. Mastering Sales Techniques
What is the result of cold calling? It is to increase your sales. But how will your people convert the leads into sales if they do not know how to cold call a potential customer? Hence, by following a proper cold-calling process, you can master your people in sales.
Moreover, today the clients and customers are all well aware of how the sales business works. If your staff is trained and experienced, they will know how to talk to the clients and convince them to be part of your business professionally and sophisticatedly. It will be well appreciated by people on the other side.
3. Adding a Personal Touch
Many businesses, such as real estate, work mainly on the relationships you build with your customers. Hiring so many people with cold calling experience who know how to handle customers simultaneously gets challenging in such businesses.  
If you are in a real-estate business, you can take the real estate cold calling services instead of hiring full-time people. These people will help you by calling your leads and converting them into customers for you. And you can only use them when needed, saving yourself a lot of money.
By using such services, you will also get an insight into what your prospective buyers expect and how you can fulfill their expectations. It can help you create a tailored approach for your customers in general.
4. Increase in Conversion Rates
Cold calling can efficiently raise the conversion rate when used carefully and with a customer-centric mindset. It allows businesses to have direct and personalized interactions with potential customers. By tailoring the sales pitch to address each prospect's specific needs and pain points, cold-calling agents can create a more engaging and relevant conversation, increasing the likelihood of conversion.
Moreover, when you hire skilled professionals from these service providers, they are trained to handle objections and hesitations from potential customers. When they address objections effectively and provide persuasive responses, they can remove barriers to conversion and increase the likelihood of closing the deal.
Wrapping Up
Cold calling can significantly impact closing business deals if appropriately done and competently. Businesses can benefit greatly from these services, which boost lead generation, personalize communication, follow up effectively, and qualify leads. Conversion is possible when cold-calling agents have the knowledge and training to overcome potential clients' concerns, develop rapport, and nurture trust. Therefore, hiring a company that can assist you will come in handy.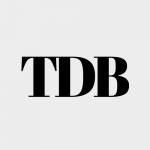 The Daily Buzz combines the pursuit of interesting and intriguing facts with the innate human desire to rank and list things. From stereotypical cat pictures to crazy facts about the universe, every thing is designed to help you kill time in the most efficient manner, all while giving you something to either laugh at or think about!