The last few decades have seen the human race progress more than it has in millennia past.
We have come a long way from where older generations began and this is thanks in part to much of the technology that we have had.
First, it was computers, then the internet, then Wi-Fi, and so on. Each generation had something to work with and as time passed, it was refined or updated to do better.
As a result, this left us with older technology that was no longer needed. Known as legacy tech, this technology was once relevant but with newer, faster, more compact, and more efficient offerings, they are no longer needed.
However, sometimes legacy tech will remain in use long after newer versions have arrived. Sometimes it does just enough of a job to keep it alive, other times it is simply the better option.
As a result, one must wonder what the hidden costs of using legacy tech are. Is there a cost associated with using outdated technology? If so, what is it and how can it be curtailed? Let's find out!
Maintaining It
Living or not, everything requires maintenance. If we want something to last long, it needs to be maintained properly.
Maintaining legacy tech involves protecting it from harm, ensuring defective parts are replaced, and all repairs are made as soon as possible.
We've all heard of refrigerators that lasted decades or stove tops being used for generations. This was a result of engineering and maintenance.
However, as time goes on, it becomes harder and costlier to maintain legacy tech. Wear and tear erode the structure and internals which need frequent repairs.
These repairs cost money and as tech gets older, skilled technicians become more scarce, and it becomes a chore to get these systems repaired or maintained.
These systems might have been all the hype in the past but Moore's law can be incredibly cruel at times.
Training and Retaining People
Legacy tech has a knack for being synonymous with older generations who used it more. They knew their way around it and if something went wrong, it could be fixed.
However, as new tech began replacing teams and fewer people were needed to do a job, millions of employers chose to abandon legacy tech. however, for those that didn't, they had to bear an extra cost on top of the maintenance.
Legacy systems use an outdated architecture. They have been replaced with faster, more efficient machines that perform exponentially better at a fraction of the cost.
However, if someone is adamant to use legacy tech, they must be prepared to keep a team of people willing to maintain it. This is an additional cost that is entirely avoidable.
For example, maintaining manual databases instead of cloud or hybrid databases is one way that organizations sabotage themselves.
Data Security
In 2022, cybercrime is a bigger threat than someone breaking into your house. With a push for rapid and widespread digitization, a lot of incredibly sensitive and important information is now on computer systems. Modern tech has been mobilized to prevent attacks to varying degrees of success.
However, one of the biggest reasons why cybercrime is still possible is legacy systems. Using outdated security architectures or operating systems poses a sizable risk to the safety and security of your data.
For starters, it has been around long enough for cybercriminals to exploit every chink in its armor. Next, legacy software has been replaced with newer iterations with older versions no longer supported or maintained.
Think of it this way, let us assume you got a nice and shiny lock 20 years ago for your home. For a long time, it has ensured the door stays closed unless unlocked.
Come rain, sun, snow, sand, or hail, it has stood the test of time. However, after a lifetime of wear and tear, it isn't as sturdy as it once was.
As a result, you can either leave it as it is or replace it with a new and improved lock. The ideal solution would be the latter but if you choose the former, you raise the risk of compromise.
To ensure that your internet connection is used only for your benefit, you need to migrate to newer systems with upgraded security.
Moreover, if you are looking for a strong internet connection that does it all, Optimum is the way to go. Click here to visit their website and never worry about subpar connections or lag again!
Conclusion
Legacy systems are responsible for a lot of the great achievements we see around us. They were the first step in the technological revolution that changed the world.
All forms of tech, no matter how trailblazing they may be, will one day be replaced by something smarter, faster, sleeker, or more efficient. Legacy systems for all their former might are more liability than an asset.
If you are upgrading your systems from legacy tech, it is important that you have an internet connection to go with it.
Suddenlink is the name to choose because they are known for its reliability in the industry.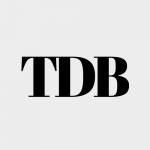 The Daily Buzz combines the pursuit of interesting and intriguing facts with the innate human desire to rank and list things. From stereotypical cat pictures to crazy facts about the universe, every thing is designed to help you kill time in the most efficient manner, all while giving you something to either laugh at or think about!