When transforming your space into a truly unique and personalized environment, commissioning custom artwork is the perfect choice. Whether you're looking to enhance the aesthetics of your home or add a touch of creativity to your office, custom artwork can bring your artistic vision to life. However, commissioning art can be complex, and following a set of golden rules is essential to ensure a successful outcome. This article will explore key factors when commissioning custom artwork for your space.
Understanding the Basics of Commissioning Art
The first step in commissioning custom artworks is understanding their importance in your space. Custom art not only adds aesthetic value but also serves as a reflection of your personality and style. It creates a sense of identity and uniqueness that cannot be replicated with mass-produced pieces. Custom artworks have the power to evoke emotions and inspire conversations, making them an invaluable addition to any space.
The Importance of Custom Artwork in Your Space
Custom artwork can transform a room from ordinary to extraordinary. It adds personality, depth, and a sense of cohesiveness to your space. Customized artwork, especially pieces like a family portrait painting, can also narrate your story by infusing it with a personal touch, turning mere walls into stories waiting to be told. When chosen thoughtfully, such pieces don't merely occupy space; they elevate it, creating an emotional bond with everyone who experiences it.
Imagine entering a room and being greeted by a beautifully crafted rendition of your most cherished memories. This is where Memorialize Art steps in. Specializing in personalized artwork, they transform your personal stories into visual masterpieces, ensuring that every corner of your space resonates with your journey, emotions, and the moments that define you.
Defining Your Artistic Vision
Before commissioning an artwork, it's crucial to define your artistic vision. Consider the purpose and desired impact of the piece. Do you want it to be contemplative and serene or vibrant and energetic? Think about the colors, themes, and emotions you want the artwork to convey. Having a clear vision, you can effectively communicate your ideas to the artist and ensure that the final result aligns with your expectations.
Choosing the Right Artist for Your Project
Selecting the right artist is essential in the commissioning process. Evaluating an artist's portfolio is vital to ensure their style and expertise align with your artistic vision. Look for artists who have experience in creating custom artwork and have a diverse range of skills. Additionally, consider their ability to understand and interpret your ideas. A successful collaboration between you and the artist will result in a truly remarkable piece of art.
Evaluating an Artist's Portfolio
When assessing an artist's portfolio, pay attention to the various mediums and styles they have worked with. This will give you an understanding of their versatility and creative range. Look for consistency in their work and see if their previous commissions align with your desired style. It's also important to review any feedback or testimonials from previous clients to gauge their professionalism and ability to meet deadlines.
Communicating Your Vision to the Artist
Once you've selected an artist, effective communication becomes crucial. Clearly articulate your artistic vision, providing reference images, color palettes, and any other visual aids that can help the artist grasp your ideas. Encourage open and honest dialogue, allowing the artist to ask questions and seek clarification. By fostering a collaborative relationship, you can ensure that the artist fully understands your vision and can translate it into captivating artwork.
Commissioning custom artworks requires careful navigation through the various stages of the process. Setting a budget for your project and understanding the timeline and process involved are vital factors in ensuring a smooth experience.
Setting a Budget for Your Artwork
Establishing a budget is essential when commissioning custom artwork. Discuss your budget with the artist upfront to ensure their fees align with your financial expectations. Custom pieces may require additional expenses such as framing, installation, or shipping. By having a clear budget in mind, you can avoid any surprises during the process.
Understanding the Timeline and Process
Commissioning custom artwork demands patience and an understanding of the timeline and process. Collaborate with the artist to establish a timeline that works for both parties and allows regular updates and revisions. Remember that creating a custom artwork is a multi-step process that requires time for research, sketching, and execution. By understanding and respecting the artist's creative process, you can ensure the creation of a remarkable piece of art.
Legal Aspects of Commissioning Art
While commissioning custom artwork is an exciting and creatively fulfilling endeavor, it's essential to be aware of the legal aspects involved. Protecting your rights as a client and understanding copyright and ownership issues are paramount.
Drafting an Art Commission Contract
Before embarking on the commissioning process, it's advisable to draft an art commission contract. This document should outline the project scope, the responsibilities of both parties, the agreed-upon timeline, and the payment terms. An arrangement ensures clarity and provides legal protection in case any disputes or issues arise.
Copyright and Ownership Issues
Addressing copyright and ownership issues in the Art Commission contract is crucial. Clarify whether you will have exclusive rights to the artwork or if the artist retains certain privileges, such as the ability to reproduce or display the artwork for promotional purposes. Defining these terms can avoid potential conflicts and ensure a smooth ownership transition.
Care and Maintenance of Your Custom Artwork
Once your custom artwork is complete and installed, it's essential to take proper care of it to ensure its longevity and preserve its beauty.
Proper Display and Preservation of Art
Consider the placement of your artwork, considering factors such as lighting, humidity, and exposure to direct sunlight. Use appropriate hardware to mount and display your artwork securely. Additionally, consult with the artist or a professional art conservator to understand specific care instructions for preserving the materials used in your artwork.
Regular Maintenance and Cleaning Tips
Regular maintenance and cleaning will help your artwork maintain its original splendor. Dust the artwork gently using a soft, lint-free cloth. Avoid using abrasive materials or harsh cleaning agents that may damage the surface. If you need clarification on cleaning, consult a professional conservator who can provide expert guidance.
Final Words
Embarking on the journey of commissioning custom artworks is thrilling. It opens up a world where your artistic visions are brought to vivid life. Understanding the core principles of commissioning, from selecting the adept artist to navigating the intricate process and not overlooking the vital legal nuances, paves the way for a personal and uniquely touching masterpiece.
To elevate this experience, look no further than Memorialize Art. Their expertise ensures a seamless voyage from conceptualization to the fulfillment of witnessing your narratives unfold in the artistic render. Entrust them to aid in crafting a piece that stands as a beacon of your journey. You will not just preserve its intrinsic beauty for years but create a space that is a living, breathing canvas of your own stories, reverberating with depths of emotions and artistic finesse.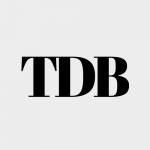 The Daily Buzz combines the pursuit of interesting and intriguing facts with the innate human desire to rank and list things. From stereotypical cat pictures to crazy facts about the universe, every thing is designed to help you kill time in the most efficient manner, all while giving you something to either laugh at or think about!