2023 has been a transformative year for events. Advancements in technology and new priorities are redefining the traditional event experience. No more sitting in a hall and watching presentations for hours—today's events are about engagement, connection, and innovation. Various tools are shaping the events space, including hybrid and remove event platforms, sponsorship management software, artificial intelligence and virtual and augmented reality technologies. In this article, we explore the top trends to watch in the last few months of 2023.
Hybrid Events
2020 changed the game when it came to events. With in-person events on hold, remote events saved the day. Even as the pandemic becomes a distant memory, hybrid events remain. The blend of in-person and remote experiences allowed attendees to engage with events on their own terms, wherever they are in the world.
Hybrid event platforms, such as Eventcube, Hopin, Whova, vFairs and Webex Events, offer features like live streaming, on-demand content, virtual networking, interactive sessions, mobile accessibility and much more.
Virtual Reality (VR) and Augmented Reality (AR)
Companies are looking for new ways to increase engagement at events. What better way to do it than by offering virtual and augmented reality sessions? VR and AR provide attendees with immersive experiences, transporting them into various settings or overlaying digital information in their environment. The possibilities of how to use VR and AR at remote, hybrid and in-person events are almost endless: virtual meetups using avatars, digital venue tours, virtual training sessions and much more.
Artificial Intelligence
Artificial intelligence (AI) is increasingly being used to streamline event operations. For example, AI-powered chatbots offer attendees instant responses to their questions. But that's not the end of it. It can also enhance networking opportunities by analyzing attendees' profiles and matching them with individuals with similar interests and specialisms, removing language barriers and automating registration and ticketing.
Sponsorship Management Software
Sponsorship management software is fundamentally changing how event organizers handle sponsor relations. These tools allow for a more streamlined process for acquiring and managing sponsorships by providing centralized platforms for communication, agreement tracking, and post-event reporting. Maximizing sponsorship value has never been easier!
Gamification
More event organizers are moving toward gamification, which involves incorporating game-like processes and elements into events. Event organizers are gamifying events by hosting trivia contests, scavenger hunts, photo contests, bingo and icebreaker games to make the networking process easier for attendees.
Non-Traditional Venues
Event organisers are differentiating their events from others by opting for non-traditional venues. Goodbye conference centres, hello historic buildings, museums, warehouses, outdoor gardens and rooftops. What better way to leave a lasting impression on attendees?
Sustainability
It is vital for events held in 2023 to prioritise sustainability initiatives. Research reveals that 59% of respondents felt environmental responsibility significantly impacted their events in 2020, which is likely to be higher today! But what does this mean in practice? It involves opting for an energy-efficient venue, offering fair-trade, sustainable food options, recycling wherever possible and donating leftover items to local community organisations to ensure nothing goes to waste.
Diverse Voices, Accessibility and Inclusion
Embracing diversity, ensuring accessibility for all and fostering inclusion are non-negotiables for those planning events in 2023 and beyond. By featuring diverse voices who bring with them new perspectives, events are more engaging and thought-provoking. Additionally, accessibility ensures that everyone can fully participate in the events, and championing inclusivity ensures the event is a welcoming environment for all in attendance.
Wellness
In recent years, we've collectively realized the importance of incorporating wellness into all aspects of our lives. Integrating various wellness activities into event programs gives attendees much-needed restorative breaks, allowing them to rest and recharge before immersing themselves in the core event activities. Wellness activities typically involve meditation and mindfulness, yoga, breathwork, and even workouts!
Data Collection
Another big trend in the events space is data collection, which is vital in helping event organizers understand and meet consumers' evolving expectations. Virtual and hybrid events have made data collection and performance measurement easier than ever. Various metrics, such as event attendance, click-through rates, how long a user remains in a presentation, returning participants, and engagement rates, can be easily tracked. These metrics allow event organizers to measure how engaged attendees were, allowing them to amend their strategies to ensure future events are more impactful.
Final Thoughts: Top Event Trends to Watch in 2023
Events have undergone a much-needed makeover, becoming almost unrecognizable compared to how they were only a decade ago. Technological advancements have created an environment where VR and AR, AI, sponsorship management platforms, and event management platforms are core aspects of all kinds of events. Additionally, the focus on sustainability, diversity, accessibility, and inclusion has meant events are open to all because no one should miss out or feel unrepresented. We can't wait to see how event trends will continue to evolve and change the events industry for the better!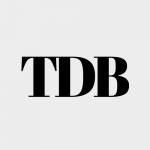 The Daily Buzz combines the pursuit of interesting and intriguing facts with the innate human desire to rank and list things. From stereotypical cat pictures to crazy facts about the universe, every thing is designed to help you kill time in the most efficient manner, all while giving you something to either laugh at or think about!