In the realm of packaging, paper bags have become increasingly popular due to their eco-friendliness and versatility. Behind the scenes, the evolution of paper bag machine manufacturing has played a crucial role in meeting the growing demand for these sustainable alternatives. This article takes a deep dive into the evolution of paper bag machine manufacturing, highlighting key advancements, technological breakthroughs, and the impact on the packaging industry.
Traditional Paper Bag Manufacturing Methods
The history of paper bag production dates back to the mid-19th century when flat paper bags were manually crafted. Skilled artisans carefully measured, cut, and folded paper to create the bags. However, as the demand for paper bags grew, these labor-intensive methods became inadequate to meet the market requirements.
The Introduction of Mechanical Paper Bag Machines
The early 20th century witnessed significant advancements with the introduction of mechanical paper bag machines. These machines automated the bag-making process, making it faster and more efficient. Paper sheets were fed into the machine, and it would automatically cut, fold, and glue the bags. This revolutionized the paper bag manufacturing industry, allowing for mass production and meeting the increasing demand for paper bags.
Technological Innovations in Paper Bag Machines
As the packaging industry continued to evolve, so did paper bag machine manufacturing. Numerous technological innovations contributed to the efficiency and versatility of these machines. Hydraulic systems were incorporated to enhance precision and control. Electronic controls improved the speed and accuracy of the bag-making process. The introduction of servo motors enabled better synchronization and reduced energy consumption. Moreover, advancements in materials and mechanisms led to the production of more durable and reliable machines.
Integration of Automation and Artificial Intelligence
In recent years, automation and artificial intelligence (AI) have emerged as game-changing technologies in paper bag machine manufacturing. Advanced machines are equipped with automated systems that can perform tasks such as paper feeding, printing, cutting, and handle changeovers with minimal human intervention. AI algorithms analyze data and make real-time adjustments to optimize production efficiency. This integration of automation and AI maximizes productivity, reduces errors, and enhances the overall performance of paper bag machines.
Focus on Sustainability and Eco-Friendliness
As environmental concerns grow, paper bag machine manufacturers have responded by incorporating sustainability features into their machines. Manufacturers are designing machines that use eco-friendly materials and promote the use of recycled paper. Energy-efficient technologies are employed to minimize resource consumption and reduce the carbon footprint. By embracing sustainable practices, paper bag machine manufacturers are supporting the global shift towards eco-friendly packaging solutions.
Conclusion
The evolution of paper bag machine manufacturing has revolutionized the packaging industry. From traditional manual methods to modern automated machines powered by AI, the advancements have significantly improved production efficiency, quality, and sustainability. As consumer demand for eco-friendly packaging continues to rise, the focus on developing innovative and sustainable paper bag machines will remain a priority for manufacturers. By staying at the forefront of technology and embracing sustainability, paper bag machine manufacturers are driving positive change and shaping the future of packaging.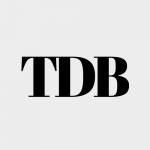 The Daily Buzz combines the pursuit of interesting and intriguing facts with the innate human desire to rank and list things. From stereotypical cat pictures to crazy facts about the universe, every thing is designed to help you kill time in the most efficient manner, all while giving you something to either laugh at or think about!