Refinishing wood floors is both a skill and a careful process. It needs the right balance of managing moisture, controlling temperature, and choosing the right time. This article talks about the best ways and the best times of the year to refinish your floors, so they look perfect and last longer.
Why It's Important to Control Moisture
Managing moisture is crucial when refinishing hardwood floors, as it impacts the wood's appearance and texture. Key points to consider include:
Optimal Indoor Humidity: It's best to keep indoor air moisture between 35% and 55% to ensure the wood remains in good condition.
Effects of Excess Moisture: Too much moisture can cause the wood to warp, swell, or develop mold, affecting its strength and appearance.
Tools for Humidity Control: Use dehumidifiers to maintain proper air moisture levels during humid conditions. Hygrometers are also useful for monitoring indoor moisture.
Addressing Leaks and Dampness: Fix any leaks or damp areas in your home before starting to refinish the hardwood. This helps prevent future moisture issues.
Seasonal Analysis for Refinishing
Challenges of Winter
Winter brings unique challenges to hardwood floor refinishing:
Lower Humidity Levels: Heating our homes can dry out the air, causing the wood to contract and gaps to form.
Humidifier Usage: To keep the wood in good condition, use humidifiers to maintain moisture in the air.
Reduced Daylight Hours: Shorter days can affect work duration and drying times.
Preference for Smaller Projects: Due to these factors, it's advisable to undertake smaller, quicker floor refinishing tasks in winter, rather than extensive ones.
Spring: A Time for Renewal
In spring, hardwood floors often receive attention:
Moderate Temperatures and Humidity: These conditions are ideal for applying and drying finishes.
Natural Ventilation: By opening windows, air circulation is enhanced, speeding up drying and removing fumes.
Allergy Considerations: Dust control is crucial, especially with spring allergies potentially entering through open windows.
Suitability for Large Projects: Spring's favorable weather conditions are well-suited for extensive, or whole-house floor refinishing projects.
Summer: Sunlight and Humidity
Summer brings both advantages and challenges:
Longer Working Hours: Increased daylight allows for longer work periods, potentially speeding up project completion.
Humidity Management: High humidity is countered effectively with air conditioning or dehumidifiers.
Optimal Timing: Beginning hardwood refinishing early in summer can circumvent the more humid late summer period.
Fast Drying Benefits: Higher temperatures facilitate quicker drying of finishes, beneficial for urgent projects.
Fall: The Golden Middle Ground
Fall emerges as the prime season for floor renovation projects:
Cooler Temperatures and Reduced Humidity: These conditions, akin to spring, create a stable environment for floor work.
Winter Preparation: Completing projects before winter ensures readiness for dry, heated indoor conditions.
Reduced Pollen and Allergens: Lower airborne irritants during fall minimize interference with the refinishing process and air quality.
Appropriateness for Detailed Tasks: Fall's consistent conditions are conducive to detailed or intricate floor work, where precision and proper drying matter.
Making Old Floors Look New Again
Careful attention is required when restoring old hardwood floors to maintain their unique characteristics while enhancing their beauty. Consider these factors for optimal results:
Gentle Handling of Old Wood: Old floors are valued for their signs of age like marks, old stains, and repairs. Their unique features should be preserved during restoration.
Importance of Keeping Wood Dry: Keeping the surface dry is critical, particularly for older floors prone to water damage.
Checking Surface Thickness: Before proceeding, the wood's thickness should be assessed. Often, restored old hardwood might be too thin for further sanding.
Soft Cleaning and Sanding: Floors should be cleaned gently and sanded with soft sandpaper to avoid damage. Sometimes light sanding is preferable to complete re-sanding.
Choosing the Right Finish: Finishes compatible with old wood should be used. In old homes, traditional finishes like shellac or wax might be more suitable.
Testing the Finish: The new finish should be tested on a small area first to ensure its appearance and adherence.
Optimal Timing for Refinishing: Refinishing during fall or spring can enhance the longevity of the floors, as these seasons offer ideal temperature and humidity conditions.
Consulting an Expert: For older floors, seeking advice and assistance from a professional knowledgeable in hardwood refinishing is recommended.
Getting Ready to Make Hardwood Floors Look New
Before you start refinishing your hardwood floors, it's important to get ready. Here are some tips to make your project go well, no matter when you do it:
Make Space: Take out furniture and rugs from the room. This gives you space to work and keeps your stuff safe from dust and chemicals.
Fix and Clean: Look for any damage like cracks or splinters and fix them first. Then, clean the hardwood well to get rid of dirt and things on them.
Choose a Good Finish: Think about how you use the room and pick a finish that fits. For places where people walk a lot, you might need a stronger finish.
Let Air In: Make sure you have good airflow, especially if you're using products that smell bad or could be harmful. Open windows or have other ways to let air in.
The Environmental Impact of Refinishing Hardwood Floors
Think about the planet when you're making your wood floors look new again:
Eco-Friendly Products: Go for finishes and stains that are water-based and good for the environment. They're kinder to the Earth and often don't have strong, harmful smells.
Dust Management: Choose ways to stop dust from going all over the place. This helps keep you healthy and stops dust from getting all over your home.
Sustainable Practices: Opt for people who do their job in ways that don't hurt the planet, or try doing it yourself using methods that are good for the environment.
Long-Term Care and Maintenance
Taking good care of your floors after refinishing them is key to keeping them looking great and lasting longer. Here are some tips:
Cleaning Regularly: Clean your hardwood the correct way. Use soft cleaners and avoid using too much water, as it can make the wood warp or become uneven.
Using Rugs and Mats: Place rugs or mats in high-traffic areas to protect the hardwood. This reduces wear and keeps dirt and small rocks off the floor.
Be Careful with Sharp Objects: Be mindful of sharp or heavy items that might scratch or dent the floor. Use protective pads under furniture to prevent damage.
Periodic Maintenance: Think about refinishing your floors every few years, based on how much they're used. Regular maintenance keeps them looking good and prevents major repairs in the future.
Final thoughts
Selecting the right time of year is key for a successful hardwood floor refinishing job. Spring and fall are perfect for big projects since the weather is just right. Winter is ideal for smaller tasks because there's less humidity, and summer is good as the longer days let you finish quicker. It's very important to prepare well and choose the best finishing materials. If you use eco-friendly methods and take good care of the floors afterward, they will last longer and look better.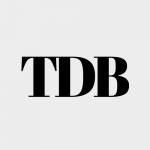 The Daily Buzz combines the pursuit of interesting and intriguing facts with the innate human desire to rank and list things. From stereotypical cat pictures to crazy facts about the universe, every thing is designed to help you kill time in the most efficient manner, all while giving you something to either laugh at or think about!