The world keeps going back to vintage, and rightfully so. With growing debates on circular fashion and sustainability, vintage clothing seems to be the most befitting option for those who wish to wear good clothes, and care about the planet at the same time.
On top of that, online shopping has made it even easier to access vintage clothing from around the world and satiate your love for timeless clothing items that are still in vogue.
After all, it is the need of our times to shop mindfully while making no compromises on our taste in clothing.
Keeping the concerns of sustainability and circularity in vintage clothing, we have curated a list of some of the best online clothing stores that you can access at just one tap on your phone:
1. THRIFTED
One of Europe's most popular online stores, THRIFTED boasts of being the best in vintage clothing. They have a huge variety of men's, women's, designer, and sportswear vintage clothes.
The clothing items they deal with vary from tops, shirts, sweats, jackets, hoodies, t-shirts, coats, shorts, skirts, jumpers, cardigans; you name it.
The variety they offer includes branded and unbranded clothes from popular eras of fashion in the best condition possible.
Their mission is to promote circular clothing that is made from quality materials and can have a least three to four owners before its lifetime expires.
Brownie points to THRIFTED for shipping worldwide! We'd suggest you go and check out their website for the entire collection.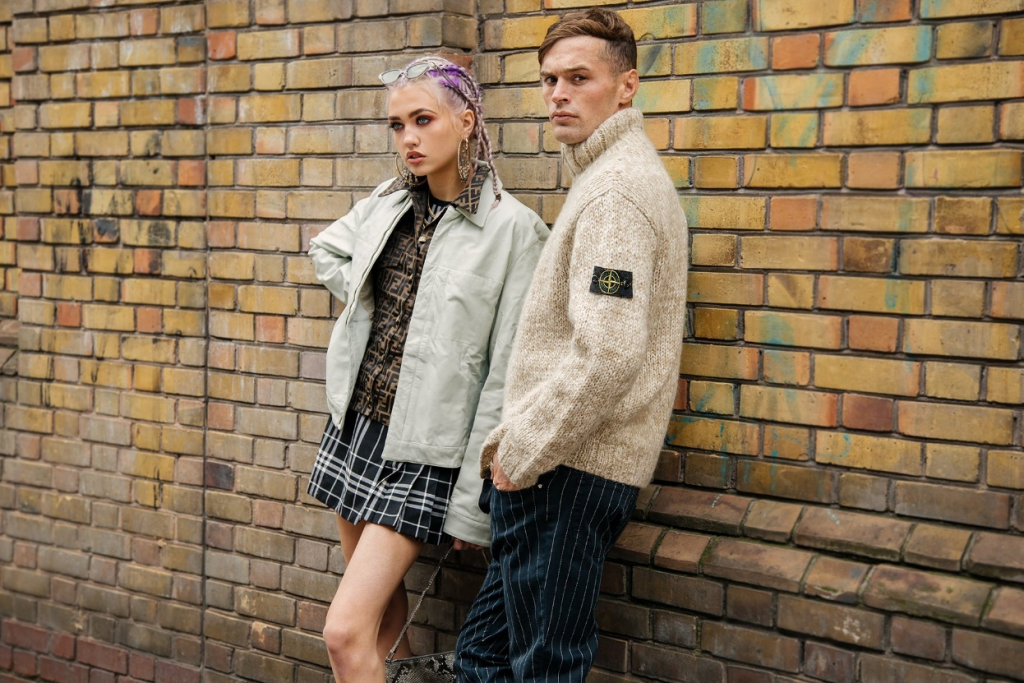 2. True Vintage
Another huge vintage store is True Vintage. The store was created in 2014 and has since gathered hundreds of thousands of loyal customers all over the globe.
Their philosophy was to offer the rarest and most desirable branded vintage clothing whilst maintaining a complete collection, allowing any customer to find something that's perfect for them.
The online store offers a vast variety of clothing from leading brands such as adidas, Burberry, Calvin Klein, Christian Dior, Harley Davidson, Marlboro, Nike, Polo, PUMA, Ralph Lauren, Reebok, Tommy Hilfiger, Stone Island, Valentino, Yves Saint Laurent, and many other brands.
They have vintage clothing items in all sizes, accessories, and footwear as well. The variety is quite extensive and the best thing about True Vintage and their love for the planet is that they plant 1 tree with every order they process. With great quality and reasonable prices, True Vintage is definitely worth a shot!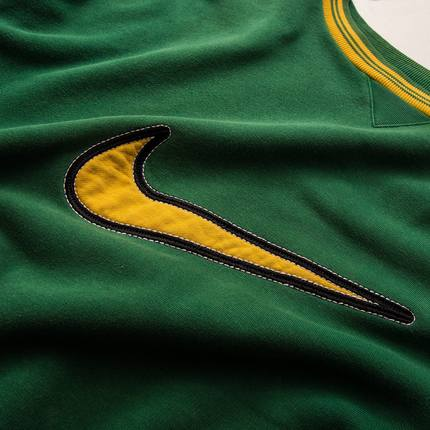 3. Rick's Retro
Rick's Retro has soared in sales and popularity since its launch in 2015 and acquired a cult following. With a clearly defined goal in mind, Rick's Retro ensures its customers transparency along with good quality and affordable prices.
They source their clothes from all corners of the globe and specialize in casual attire, sportswear, and high-end designer pieces.
Getting branded clothes in optimal quality and affordable prices is something critical to the store's philosophy, so they make sure that their dedication is seen in what they offer.
At Rick's Retro, they have more than one hundred local and high-end designer brands like Ralph Lauren, Fendi, Versace, Moschino, Adidas, Reebok, Nike, and Tommy Hilfiger.
They make sure to bring the best vintage clothing in the easiest way and be transparent with the quality and sourcing of the material. Make sure to check out their website and shop your favourite vintage items!
4. 97th Vintage
Let's admit that there is no such thing as too many vintage clothing stores when it comes to scrolling for clothes that are timeless, in vogue, and not heavy on the pocket. Perfect combination, isn't it?
Talking of our favourites, 97TH Vintage is another UK based online store that meets our vintage clothing needs.
With more than a hundred brands from around the world, 97th vintage is our go to for rare, one-of-a-kind items, as well as accessories that include bags, belts, hats, sunglasses, scarves, and ties etc.
They also ship worldwide and offer a variety of payment methods for consumers' convenience.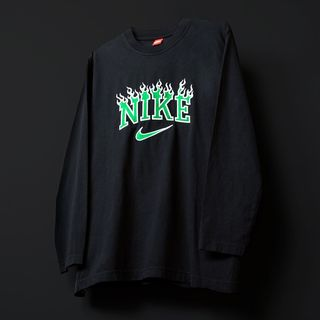 5. Cloak Vintage
If you are into funky vintage clothing from the 80s or 90s and care about sustainability at the same time, Cloak Vintage is the right place for you. Another UK origin online store, Cloak Vintage offers men's and ladies' collections varying from t-shirts, shirts, trousers to jackets, coats, sweaters and hoodies, fleeces, knitwear, in all sizes.
The store has an extensive variety in all imaginable colours and brands that are loved universally. Their collections include retro vintage, vintage inspired, UK varsity collection, and USA collection.
Cloak Vintage is one of our top picks because it offers everything under one roof. They handpick Grade A vintage pieces and make sure to provide them to the customers in best condition.
All the items displayed on their web page have descriptions attached to them which makes it easier for buyers to take a quick look and purchase their desired item.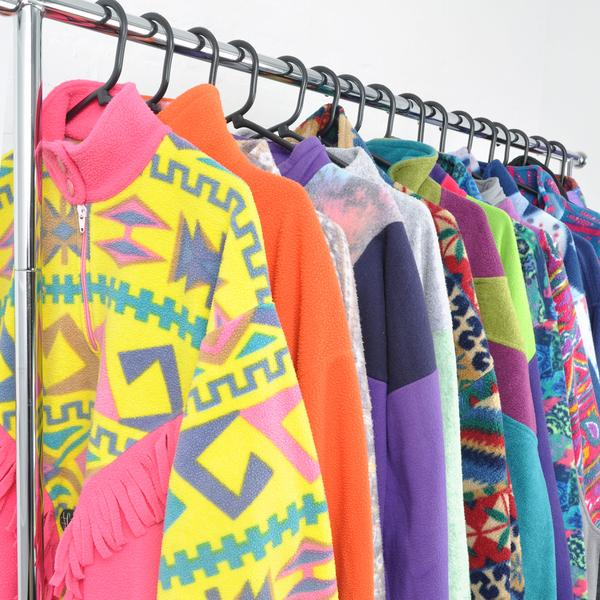 6. TMC Vintage Clothing
A relative newbie, TMC Vintage has made quite a mark in the online vintage clothing market. They were founded in 2017 and have become one of the leading UK based online vintage clothing stores.
The mission they strive for is to track down the most unique vintage garments and distribute them at affordable prices.
TMC Vintage believes in sourcing and handpicking the best vintage designer wear that is not commonly found in the market.
They offer a wide range of high-end designer brands such as Burberry, Nike, Adidas, Ralph Lauren, Tommy Hilfiger, Champion, Reebok, The North Face, Fila, and many more.
Not only that, they have a wide range of collections form Disney, Festivals, Football shirts, and USA collection.
The website is easy to navigate and all products are displayed with necessary details including size, colour, condition, measurement, price and product code.
We are a big TMC fan and would definitely recommend you to check out their website for more variety of timeless, fancy vintage clothes of your choice.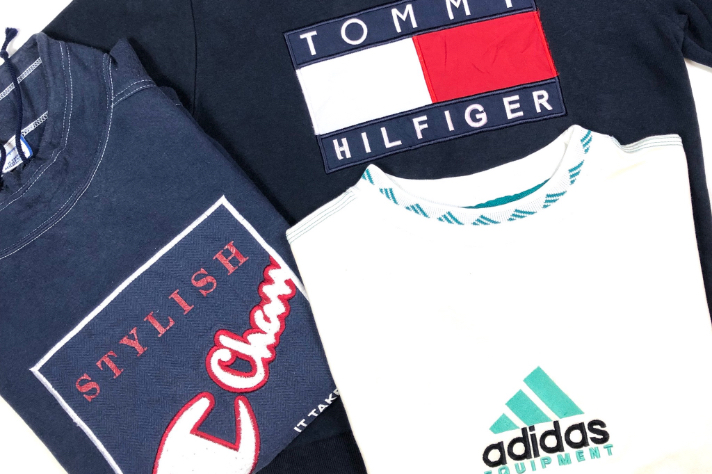 7. OneOff Vintage
A new up and comer, OneOff Vintage has been quick out of the gates. Founded in 2020, they are dedicated to sourcing unique and eye catching vintage clothes from the 80s, 90s and 00s.
Offering a wide variety of styles in every category from sweatshirts and t-shirts to trousers and jeans and everything in between. This makes them a one stop shop for all you vintage needs.
You can easily put a vintage outfit together from the wide selection of items they have available. Plus they have a section for essentials where all the items are under £30, which is perfect for anyone on a budget.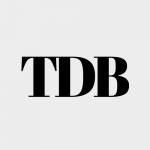 The Daily Buzz combines the pursuit of interesting and intriguing facts with the innate human desire to rank and list things. From stereotypical cat pictures to crazy facts about the universe, every thing is designed to help you kill time in the most efficient manner, all while giving you something to either laugh at or think about!