Thai food is growing in popularity, but we have a habit of sticking to the same dishes each time we order than branching out and seeking all the other amazing food combinations and flavors that Thai cuisine has to offer.
Here are just ten amazing Thai dishes that you may not have heard of but that you should try next time you opt for Thai food.
1. Som Tam Ponlamai
Som Tam is a green papaya salad with a salty, sweet, and spicy dressing covering it creating a gorgeous salad mix. Som Tam Ponlamai is a dish using the same dressing but instead of just green papaya it contains a mix of seasonal fruits.
These fruits are tropical fruits such as guava, pineapple and dragon fruit which combined with the savoury dressing make for an incredible salad.
2. Khao Soi Gai
Khao Soi Gai, or 'Chiang Mai curried noodles' as its sometimes called, is a comforting warming Thai dish that originates in Northern Thailand. The base is a tangy coconut curry usually containing a type of meat.
Chicken thighs are a common option, but pork and beef are also often used. The curry is topped with crispy egg noodles and pickled shallots and pickled chili which adds a lovely tang to the dish and gentle heat.
Khao Soi Gai is often served with beansprouts and spring onions.
3. Gaeng Hang Lay
If curry is your thing, and if tangy fruity decadent curries make your mouth water, then this dish is the one for you. Translated gaeng hang lay means 'pork belly curry'.
This curry is a bright reddish-orange in color and packed with spices that complement each other perfectly.
The spice level of a gaeng hang lay is on the mild side but it is full of tangy flavor and includes pineapple and tomato in its base.
The pork belly is butter soft and will melt in your mouth. The complex flavors pair beautifully with a bowl of fluffy white jasmine rice.
4. Tofu Pad Thai
A Pad Thai is a popular Thai dish and one that many of us are familiar with, but it is worth adventuring a little further and trying a tofu pad Thai.
Tofu pad Thai contains your usual pad Thai ingredients such as beansprouts, mange tout, onions and chilli and is served with rice noodles and a scrummy pad Thai sauce.
Tofu pad Thai sees the addition of chunks of browned tofu. Tofu takes on the flavours of the dish and adds a lovely textural element to it.
5. Tod Mun Pla
Tod Mun Pla is essentially a Thai fishcake. This dish is often served as an appetiser, but it is not like a fishcake as we know it. A Thai fishcake is comprised of fish paste along with lime leaves and some red curry paste.
The lime leaves give the fish cakes a lovely fragrant flavour. Tod Mun Pla is served with a dipping sauce made of peanuts, shallots, chillies, fish sauce, vinegar, and a sugar syrup.
The sauce has the perfect blend of spicy, sweet, and tangy and is perfect for the fragrant fish cakes.
6. Kuay Tiew Phet
A lot of Thai cuisine utilises fragrant flavourings and salty sweet tangy combinations but kuay tiew phet has a much warmer spice combination.
Translated, kuay tiew phet means 'duck noodle soup' and the soup has the perfect combination of fatty and meaty duck in it alongside cinnamon, star anise and five spice which are what give it such a warm and comforting flavour.
As with many Thai dishes you can usually select which noodle type, you'd like for your kuay tiew phet and you generally have the choice of rice noodles, glass noodles, egg noodles or vermicelli noodles.
7. Nam Prik Noom Kab Moo
Nam Prik Noom Cab Moo, or as it translates to in English, 'green chilli dip with pork crackling' is a dish that is known to delight visitors to the north of Thailand and is often bought back as a souvenir of their trip.
Kab Moo are pieces of pork cracking, not unlike the ones we know in the UK.
These are then dipped into the Nam Pik Noom which is made with roasted green chillies and spiced with a mix of garlic shallots and cloves. You can also dip other things such as crudites or breadsticks int the dip.
8. Laa Dib
Now this dish may sound a little out there for those who are unadventurous, but I urge you to give it a try and allow yourself to be surprised by just how tasty it is.
This salad has raw beef in it, like that of a carpaccio or tartare would. It is drizzled with a sauce made from chillies, mint, and fish sauce.
What sets this dish apart is that it is also served with a splash of blood and some boiled organs. Laa Dib can be very hot and spicy and isn't for the faint hearted.
9. Yum Pla Muk
If you like calamari, then Yum Pla Muk is a dish you should try. Whilst technically a salad Yum Pla Muk contains shredded vegetables in thin ribbons with slices of squid throughout.
It is a vibrant and zingy salad with fish sauce and chillies and fresh herbs accented with lime juice.
10. Ruam Mit
Finally, it would be a shame to talk about Thai food without including a dessert dish for you to try. Roughly translated Ruam Mit means 'gathering with friends' and this refers to the fact that the dish is usually designed for sharing.
Ruam Mit has a sweet coconut broth base to it that then has pandan and coconut jelly added to it as well as tapioca covered water chestnuts, toddy palm seeds and slices of jackfruit.
This is all served over ice. The resulting dish is a refreshing and palette calming dessert to a spicy Thai main meal. Other variations of fruits and ingredients can be used in this dish too.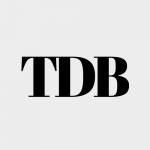 The Daily Buzz combines the pursuit of interesting and intriguing facts with the innate human desire to rank and list things. From stereotypical cat pictures to crazy facts about the universe, every thing is designed to help you kill time in the most efficient manner, all while giving you something to either laugh at or think about!