Pedestrian safety is an essential aspect of ensuring the safety of children and an extremely useful life skill to develop. As a parent or caregiver, providing your child the necessary knowledge to be safe while walking and navigating the roadways is your responsibility. Stressing the importance of street smarts at a young age can keep them safe for years to come. Here are some key points to emphasize when educating your child.
Understanding Traffic Signs and Signals
Teaching your child to understand basic traffic signs and signals is essential for their safety. Children must be able to recognize, interpret, and obey traffic signals and signs to prevent accidents. As a parent, you can take your child on a walk and explain the meaning and function of different traffic signs and signals. You can also use books or online resources, like your state's DMV, to teach your child about road signs and rules.
Safe Walking Habits
Teaching your child safe walking habits is crucial for pedestrian safety. Children should be taught to walk on sidewalks or designated walkways at all times. When there is no sidewalk available, the NHTSA recommends they should be taught to always face oncoming traffic. Encourage your child to walk in groups or with an adult, especially in areas with heavy traffic or low visibility.
Crossing the Street Safely
One of the most dangerous situations for pedestrians is crossing the street. Children should be taught to look both ways before crossing the street, only cross at a designated crosswalk, and to obey all traffic signals. Stress the importance of remaining vigilant, even if the signs indicate it's safe to proceed.
Importance of Wearing Bright or Reflective Clothing
Wearing bright and/or reflective clothing is essential for pedestrian safety, especially during low visibility conditions. Teach your child to wear bright, reflective clothing or accessories, such as reflective tape or wristbands. An outfit with highly contrasting colors makes pedestrians much more visible to drivers and has the potential to prevent an accident from occurring.
Importance of Sidewalks and Walkways
Sidewalks and walkways provide a safe place for pedestrians to walk. Teach your child to use sidewalks or designated walkways when available, and to avoid walking on the road or in the bike lane.
Holding Hands While Crossing
Teach your child to hold hands with an adult while crossing the street. This ensures that they stay close to you and are not tempted to run across the street.
Stay Alert and Aware of your Surroundings by Avoiding Distractions
Distracted walking can lead to accidents and injuries. Teach your child to avoid distractions such as using their phone or listening to music while walking on the street. These distractions reduce situational awareness and can result in reduced reaction times. Encourage them to look out for cars, bikes, and other pedestrians.
Following Pedestrian Rules
Teaching your child to follow pedestrian rules is essential for their safety. Teach them to stop, look, and listen before crossing the street, to walk on the right side of the sidewalk or walkway, and to obey traffic signals and signs.
Practicing Pedestrian Safety as a Family
Practicing pedestrian safety as a family can help reinforce the importance of pedestrian safety for children. Make it a family activity to go on walks and practice safe walking habits. Talk to your children about the rules of pedestrian safety and why they are important.
Teaching Children About Stranger Danger
Teaching your child about stranger danger is crucial for their safety. Teach them to avoid talking to strangers, to never accept rides or gifts from strangers, and to always stay close to a trusted adult.
What to Do if an Accident Happens
Even with the best safety practices in place, accidents can still happen. If your child is involved in a pedestrian accident, remain calm and follow these steps:
Seek medical attention: If your child is hurt, seek medical attention immediately. Even if the injury seems minor, it is important to have it checked by a medical professional as injuries may not show up right away.
Contact the authorities: Call 911 to file an accident report and request police assistance. An accident report will be useful for insurance and legal purposes.
Gather information: Obtain the name, phone number, and insurance information of the driver involved in the accident. Collect the contact information of any witnesses who saw the accident.
Document the accident: Take photos of the accident scene including photos of any damage to vehicles or property, as well as any injuries sustained by your child.
Contact a personal injury lawyer: If your child was injured as a pedestrian, it may be best to consult with a legal professional to handle insurance claims and damage recovery. An experienced personal injury lawyer can help you establish the essential elements to build a case. Read about the necessary factors by clicking here.
An Essential Life Skill
Teaching your child pedestrian safety is an essential life skill that every child should develop from a young age. Like any new skill, it requires patience, consistency, and positive reinforcement to stick. By following these tips and strategies, you can help your child stay safe while navigating on the street.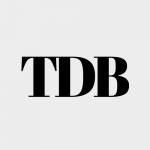 The Daily Buzz combines the pursuit of interesting and intriguing facts with the innate human desire to rank and list things. From stereotypical cat pictures to crazy facts about the universe, every thing is designed to help you kill time in the most efficient manner, all while giving you something to either laugh at or think about!