One of the favorite athletic, competitive, and recreational sports activities is swimming. When practiced as a form of exercise, swimming can build your body strength.
Moreover, the aquatic sport is an efficient physical therapy method since its movement enforces moderate impact and muscle resistance.
To some, swimming may seem like an inexpensive sport, especially when you stick to the necessities such as a swimsuit, goggles, and swim cap.
However, you can pick from an assortment of these products depending on your personal preference. To cite a few examples, you can select from various kinds of goggle straps and lens frames.
There are also several types of swim cap material you can select, like latex or silicone.
Nevertheless, whether you're a beginner or training for a competition, swimmers typically rely on pieces of equipment to increase resistance, keep motion in one side of the body, or monitor a stroke's specific feature.
You can also check out these swimming surf suits, you might find something you'd like to wear while you're on a budget.
1. Swimsuit
There are various kinds of swimsuits for men and women tailored for competing or training. For men's swimsuits, you will find shorts, briefs, or trunks made with fast-drying material.
They can cost from $10 to $100 depending on your brand of choice.
On the other hand, you'll discover numerous swimwear for women with versatile lengths and trims. Ladies can choose between training swimsuits that are two- or one-piece.
However, it's best to stick with one-piece swimwear if you'll be entering a competition. There are cheap swimsuits for women with prices ranging from around $20 to $200 or depending on your choice's quality.
2. Swim Cap
A swim cap helps swimmers keep their tresses from their face while swimming. The cap also protects their hair from the harmful chemical effects of the water in the swimming pool.
Additionally, some athletes wear a swim cap during a competition to help them swim faster.
As previously mentioned, you'll commonly find silicone or latex swim caps in local sports shops. While a silicone cap is more resilient and comfortable to use, the product is a bit pricey.
Now, latex caps are mostly bargain-priced, stretchy, and breathable; however, compared to silicone, latex caps don't last very long.
If you're looking for low-priced swim caps, you can find affordable ones costing around $5 to $20.
3. Goggles
Like the swim cap, goggles protect the eyes from harsh chemicals in the water. Chloramine found in community pools is a substance formed when human waste, such as sweat or urine, combines with chlorine.
It's the chemical that irritates the eyes and leaves them red. Of course, if you have your personal outdoor space with a pool, you can avoid this by monitoring the water's chemicals.
Aside from protecting the eyes from chemicals, swimmers wear goggles so they can fully see underwater.
The eyes can't properly see when swimming in the water, so wearing goggles can give you the proper vision to estimate your distance from the wall and safely swim away from other swimmers.
There are countless goggles in different sizes, colors, and shapes available in the market. Some are ready to wear, while others may require a little assembly. You can purchase affordable ones ranging from $10 to $30.
4. Nose Clip
Nowadays, the nose clip is not something only novice or synchro swimmers use. Today, even popular competition swimmers use them in events or practice.
One benefit of using this equipment is that it prevents water from entering your nose. Secondly, nose clips aid you in controlling your breathing.
Many beginners struggle with the breathing sequence while practicing flip turns, trying to avoid water going up against their noses.
Lastly, wearing a nose clip helps swimmers with their buoyancy in the water and minimizes drag. You can find some of these nifty economical tools valued between $3 and $10.
5. Ear Plugs
Meanwhile, to avoid water getting in the ears, swimmers wear earplugs.
This flexible tool protects the wearer from an ear infection, which happens when water reaches their ear canals. You can opt for a wide variety of earplugs.
The custom ones are slightly expensive, though some may feel they don't conform to ears sufficiently well. Other affordable earplug options are foam, silicone, and silicone putty. The inexpensive ones cost around $3 to $10.
6. Kickboard
One of the common pieces of equipment you'll see beside the pool is the kickboard.
While others may claim numerous swimming issues because of this equipment, still, the kickboard as a performance and teaching support can benefit you in many ways.
For instance, this equipment can assist with your leg conditioning, which can lead to a stronger and faster kick.
When using a kickboard, it will likewise provide your shoulders the much-needed break. Also, for newbies, this tool can make it simpler to practice the right kicking motion. Kickboards cost between $7 and $30.
7. Fins
If speeding things up is your goal, then wearing fins is a must-try for you. Swimming fins are not only for snorkeling or scuba diving.
Take note that fins don't only make you go fast. Wearing them allows you to create similar motor patterns you frequently use when swimming.
Moreover, it lessens the stress or strain on your shoulders, trains you to avoid unnecessary knee bends, and improves your water strength.
Selecting the proper fins to use is essential, especially if you want to avoid painful conditions like blisters.
Thus, choose the right kind of fins for the type of conditioning you are doing. Swimming fins come in various colors and sizes and cost around $30 to $50.
As shown above, swimming accessories assist swimmers in reinforcing and strengthening particular areas in your body.
These gears are constantly changing; however, you will discover that the objective to increase speed and swim with smarter methods is still the same.
Of course, if you have the budget to spend on branded and quality accessories, then go ahead. Most known popular brands showcase a rugged quality that can last for several years.
However, if you want to minimize expenses, there are many premium products on the market with budget-friendly prices.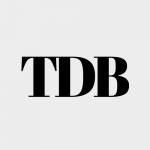 The Daily Buzz combines the pursuit of interesting and intriguing facts with the innate human desire to rank and list things. From stereotypical cat pictures to crazy facts about the universe, every thing is designed to help you kill time in the most efficient manner, all while giving you something to either laugh at or think about!