Have you ever thought of holding a shoe drive as a responsible shoe disposal alternative?
Responsible disposal of unused shoes is important in saving our environment from poisonous emissions coming from shoe waste.
Shoe drive fundraisers are the new deal in managing waste to save the environment while also helping the less fortunate.
Sustainable fundraisers are great initiatives for raising funds for your organization while helping the planet. Let us have a look at how you can make it a worthwhile cause:
Incorporate Sustainable Fundraising in Your Activities
Not only is sustainable fundraising good for the environment, but fusing it into your other programs can help you fundraise in the process.
For example, activities such as marathons, riding events, funfairs, and so on would merge well with sustainable fundraisers.
This is because pairing these activities makes it fun while helping you create awareness for your cause.
The good thing with sustainable fundraising is you do not need to have a big budget to facilitate it.
Once you have successfully paired the fundraiser with another activity, all you need is goodwill from your colleagues, friends, and supporters.
This can be through their contribution in terms of footwear donations in the fundraiser. In offering shoe donations, they will be disposing of unwanted shoes responsibly.
This will ensure that reusable and recyclable materials from the old shoes don't pile up in landfills. There are several ways of conducting sustainable fundraisers. These are;
Shoe Drive Fundraiser
Shoe drive fundraisers give your team or organization a purpose towards saving the livelihoods of people and the environment.
In a shoe drive, the participants donate moderately used or new shoes to be re-used by those who lack footwear.
It can be in the form of mixed shoes or athletic shoes. Mobilization is important to encourage participants to donate their shoes while encouraging other people to contribute as well.
Donation bins should be placed at strategic points which are easily accessible.
Shoe Recycling
There are companies that use shoe recycling as a way of sustainable fundraising. You can raise money in your group, team, or organization by selling used shoes to such companies for recycling.
It is the best option for teams or clubs in schools that may sell used shoes for recycling and use the proceeds to buy athletic wear.
With millions of tons of unwanted shoes disposed of in landfills, less than a quarter of this go for reuse.
This is not a case of some shoes not being able to be reused, but rather a laxity in industry players taking responsibility.
Unless they are totally irredeemable, used shoes can be repurposed. Even the worn-out shoes can be processed or shredded down into raw materials to make new ones.
Recycling shoes aims at ensuring that worn-out shoes are disposed of responsibly.
Shoe Trade Fundraising
Shoe trade fundraising is a form of shoe drive but in this case, participants clear out their used shoes to trade them for others.
As an organization, you can invite people to a shoe trade event where they come with their moderately used shoes.
They each display their shoe collections, shopping from each other to get newer shoe types. Fundraising during such an event is through ticket sales.
In addition, items that are not exchanged go to non-profitable organizations or consignment stores for re-sale.
Work With a Collaborator for a Successful Fundraiser
Any time you do a fundraiser, it is important to work with a collaborator. This can be a company that shares your vision of helping the less fortunate.
There are several companies that support footwear initiatives worldwide. These companies buy second-hand shoes and make raw materials out of them to produce new ones.
Other shoe drive facilitators you team up with will either pick up the shoe donations or send bags for shipping shoes to their warehouses.
Whichever the arrangement, as soon as they have received the shoes you will receive a check for the shoes.
When assembling donations from a shoe drive or shoe trade fundraising, any shoe, even if it has damages should not be disposed of.
Doing so will have them end up in a landfill as it is a common practice worldwide. Instead, you can team up with companies that are big on recycling shoes.
The shoes you have collected, damaged or not can go for recycling.
Do Some Good with Shoe Fundraiser Proceeds
Shoe-based sustainable fundraising is a good way of funding your team, club, school, or organization projects. In the process, you also save the environment from shoe waste pollution.
It is important to have a proper plan of what to do with the fundraising proceeds. Look around and identify projects you can fund with the money.
It could be within your organization, team, or school, or outside in other organizations. You could support a team accessing footwear, a shelter gets food provisions, and so on from your fundraiser.
Final Thoughts
As a sustainable fundraising initiative, a shoe drive fundraiser ultimately helps in reducing the number of shoes ending up in landfills.
Getting rid of unwanted shoes through a shoe drive means responsible disposal of leather components in shoes.
While it is a norm to dispose of old shoes in landfills, decomposing leather is not good for the environment.
It emits dangerous gases which pollute the environment and create health hazards for everything in the ecosystem.
Organizations now more than ever need to incorporate sustainable fundraising in their programs to raise money and save the world.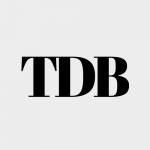 The Daily Buzz combines the pursuit of interesting and intriguing facts with the innate human desire to rank and list things. From stereotypical cat pictures to crazy facts about the universe, every thing is designed to help you kill time in the most efficient manner, all while giving you something to either laugh at or think about!