In this era of hybrid and remote work, where the lines between personal and work-life blur, employers have the opportunity and responsibility to demonstrate care for their employees when dealing with personal and work-related crises.
Crises can come in many forms. For example, employees could be facing their own illness or dealing with the illness in a loved one.
Or it could be a crisis in which they've crashed the company car, and now they're dealing with difficult circumstances and questions such as, "How long does an accident stay on your insurance?"
From providing transparency regarding compensation, insurance, and health coverage to personalized messages and wellness checks, here are some ways employers can provide support during a crisis.
Compensation for Crises
Whatever compensation plan you develop, it has to be fair. For example, you can't provide paid leave for months for one employee and not for another.
Family Medical Leave Act
Eligible employees going through a covered health crisis can take 12 weeks of unpaid leave in a 12-month period and are entitled to keep their job and healthcare coverage.
Providing this leave isn't showing compassion. Instead, it's simply following the law.
Benefits Package
A generous paid time off package can show you care about employees' well-being before they are even hired. Of course, not every employee will save their time for an emergency, but at least they have the opportunity to do so.
Emergency Funds
Some employers choose to collect a benevolent fund. For example, you can collect money from managers and employees on a case-by-case basis or build a fund and allow contributing employees to vote upon its use each time a crisis arises.
Insurance for Crises
Once again, your benefits package will show employees and potential employees how much you value their well-being.
Health Insurance
When an employer offsets a lot of employees' health premiums, the employees can more easily afford to purchase coverage. Having affordable and good health insurance coverage can make a health crisis so much easier to deal with.
Imagine the stress of having a child with an illness. Perhaps they're showing signs of vision problems, or maybe they're not developing typically. Maybe they're dealing with an infection that doctors are struggling to treat.
Dealing with their health and well-being is all-consuming and should be a parent's only focus. But, unfortunately, most of the time, parents have to figure out how to pay for treatment.
Fighting with insurance is exhausting, and when they deny claims, parents have to figure out how to carry the financial burden.
Good health insurance lets your employees focus on the crisis instead of contributing more stress to the problem.
Disability Insurance
Employees can purchase their own disability policies, but it shows you care if you offer a policy at a lower rate and work with providers to host educational sessions where employees can learn of their risk and what disability insurance covers.
There are short-term and long-term policies that are essential to understand and have.
Personal Care in Crisis
One of the cons of remote work is that it's more challenging to build relationships with your team members.
That doesn't mean you can ignore your responsibility to build a strong team. It just means that it takes more effort.
Taking a personal interest in your employees and genuinely caring for their well-being goes a long way in boosting morale and making employees feel supported.
Here are some practical ways to help your team members when they're facing a crisis.
Acknowledge Their Struggle
Many people default to ignoring the personal struggles of others. It might feel awkward to bring it up, but that keeps everyone feeling strange.
So instead, acknowledge the issue and offer a listening ear as an employer. You should also invite the employee to share what they need from you.
Don't pry or push your employee for details, but make sure they know you're available if they need to talk.
That doesn't mean you can provide everything they wish, but if you are willing to work with them, your support will help them through the crisis.
Offer Affirmation
Express your appreciation for your employees' work. Let them know they're doing well and that you're thankful for how they're accomplishing their work, even though they're having a challenging time in their life.
Let them know how they've exceeded your expectations through the years and how you value their employment.
Be Prepared
You should already know what you can offer employees during times of crisis, so be prepared to share what you can do.
Perhaps you can push deadlines back. Maybe you can take some projects off their hands to ease their workload. Know what you can do before you talk.
If you show your employees that you care and offer helpful support that eases their stress, you'll build loyalty, and your employees will be better able to continue to work through the crisis.
A supported employee can be productive even when dealing with tough personal challenges.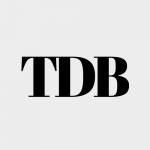 The Daily Buzz combines the pursuit of interesting and intriguing facts with the innate human desire to rank and list things. From stereotypical cat pictures to crazy facts about the universe, every thing is designed to help you kill time in the most efficient manner, all while giving you something to either laugh at or think about!