Everyone must be familiar with this developmental disorder that appears in children in their early childhood. It is commonly known as autism.
It is characterized by children having social, communication, and behavioral challenges. As this varies in symptoms from one child to another, it is becoming more and more complicated to diagnose.
Some who have possessed the disorder don't have the interest to socialize; thus, they try to isolate themselves. Others have both verbal and non-verbal problems.
Some of those can't even speak or learn to make eye contact. While others have those rigid and repetitive behaviors.
But, the good thing is that an early diagnosis can make a huge difference. Some of those who have this disorder are even able to live a healthy and normal life. It just a matter of the right therapy and the right supplements to take.
The role of Nutrition in Development of Children
Every parent must track their children's health and development, especially in the toddler years. It is indispensable to meet health milestones for them to be able to make sure that they can develop into full-blown individuals when they grew older.
And as for those parents who have a child with autism, one of the most important things to know is the right supplement/s to give their children.
Improving diet through better food choices and supplements that can address autistic symptoms can help the children in managing their daily challenges.
The Top 5 Supplements for Autism
According to WebMD, here are the top five supplements to consider for autism that are proven effective by studies. But, it should be taken into contemplation that before beginning any supplement, it is crucial to consult a pediatrician for the best result.
#1. Vitamin D
This supplement is already tried and tested to help in alleviating the problems of autism. It was found to be a very great help in improving the neurotransmitter in the brain. Most children with autism are seen to be lacking with Vitamin D.
After a series of studies, results showed that children with autism, given a daily intake of the supplement, have a considerable decrease in the core symptoms associated with autism.
Vitamin D helps the brain by forming new connections and strengthening those that are already present.
#2. Oxytocin
Oxytocin is a chemical that is natural in the mind that is associated with a person's social bonding and interaction.
Studies show that having a compromised system of oxytocin is very much associated with autism disorder. And having an oxytocin treatment is a very promising medication for those who have autism to have improved social behavior.
The results show that children under this are showing moderate improvement with social functions.
#3. Vitamin B6 and Magnesium
These two supplements are very vital in the functioning of the brain and other parts of the body. Vitamin B6 is very much involved in different biological processes in the body.
It breaks into enzymes that are much needed for the proper production of the dopamine, which is responsible for controlling the brain's reward centers. Magnesium is a vital nutrient that has something to do with the appropriate functioning of the brain and muscles in the body.
Studies suggest that children with autism have a magnesium deficiency. Thus, the combination of these two supplements creates a considerable increase in the positive behavior of children who took the supplements.
#4. Melatonin
Melatonin is the hormone responsible for the body's sleeping and waking cycle. And very often, children with autism are having difficulty when it comes to sleeping.
Thus, this supplement has great use in treating this problem. But, aside from having an improvement in sleep,
Melatonin also helps in keeping children with autism with positive daytime behavior compared to others. There are also minimal to none side effects, so it becomes a real promising medication to counter autism.
#5. Omega-3/Fish Oil
Studies found out that children with autism have a relatively low level of Omega-3 fatty acids in their system. Omega-3 is essential for eye and brain development.
Over the years, Omega-3 is in high use of treating children with autism. It has created a lot of sound effects and improvements.
Medical Marijuana: One of The Best Options for Autism
Most parents are choosing among the five best options given above for the medication of their children. But now, others are slowly opting for medical marijuana.
If you are interested to know how medical marijuana can help reduce disruptive behavior and improve social responsiveness, click here.
Kids treated with cannabis showed significant improvement with their symptoms when compared to others. And as this became an up-and-coming option to those who possessed autism, more and more people are becoming its patron.
Good thing, there are companies now that are dedicating their time to researches of the best product to offer using cannabis. But the thing is, there are still loopholes in the possible effects of marijuana in the body.
So, it would always be a great thing to consult first to a medical practitioner before making any move.
Conclusion
As the world age, more and more possibilities are becoming possible in the world of medicine. Slowly, those sicknesses that are incurable in the past decades became curable with the help of new medications and technology nowadays.
Garnering good results, it is now one of the greatest things that ever happened to humankind. But, it should never be forgotten that something should be taken in moderation, as side effects and tolerance is inevitable.
It will never harm anybody if we are going to be cautious and try to ask more knowledgeable others before making any move.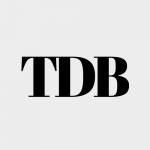 The Daily Buzz combines the pursuit of interesting and intriguing facts with the innate human desire to rank and list things. From stereotypical cat pictures to crazy facts about the universe, every thing is designed to help you kill time in the most efficient manner, all while giving you something to either laugh at or think about!