Liver—one of the most important organs in the human body, is a mighty organ that makes sure the body can function at its best at all times. It can get easily overburdened if not taken care of through a healthy lifestyle.
Thus,  consistent detoxification is necessary to maintain good liver health.
Poor liver health always plays a vital role in your acquiring any disease. However, the liver can be kept in good by consuming superfoods that contain all the essential nutrients required for better liver health. These include mushrooms.
Mushrooms are anti-viral and anti-inflammatory and hence support healthy liver function. They're available in various shapes and sizes and are usually found on forest floors worldwide. Aside from liver health, they can provide numerous health benefits to your body.
However, you might wonder how these mushrooms can keep your liver and other body parts healthy. This is where understanding the general structure and anatomy of mushrooms enters the picture. You can check some reliable product websites like Mushroom Revival, which provides information on mushrooms' general structure and anatomy to learn more.
Now that you know the anatomical traits of mushrooms, it's time to familiarize yourself with the different kinds of edible mushrooms that benefit your body. Here are the best superfood mushrooms that can ensure excellent liver health when consumed regularly.
Reishi Mushroom
Reishi mushroom (Ganoderma lucidum) hailed the "Supreme Mushroom" is rich in anti-stress properties, which help to detoxify the body, especially the liver by increasing the body's glutathione content (glutathione is a powerful antioxidant that protects cells from damage).
A powerhouse of nutrients, it has been traditionally used in Chinese medicine for long to support healthy liver and its overall wellbeing.
Reishi Mushroom, in addition to safeguarding our emotional, physical and mental stress responses, protects us from external risk factors and toxins that hinder liver functioning, thereby improving liver function and detoxification.
Studies have also shown that Reishi mushroom possesses the ability to protect the liver from exogenous and pharmaceutical damage as well, and is thus better in protecting liver against other toxic exposure and enabling normal liver enzyme levels.
Cordyceps Mushroom
Similar in appearance to a Dandelion root, Cordyceps mushroom (Cordyceps sinensis) is a liver- enhancing food that is effective in decreasing the hindrances in the liver's detoxification process, thereby improving its function.
Research has shown that Cordyceps also reduces heightened liver enzymes and functions through its antioxidant properties.
Like Reishi mushroom, Cordyceps mushroom, with its adaptogenic properties, alters the stress response and lowers the oxidative stress on the liver. It is also known to decrease and balance estrogens within the body.
These mushrooms can also stop the fibrosis process by disrupting collagen deposition. When the collagen deposits accumulate and build up, scarring is more likely to happen, which may result in liver dysfunction. With Cordyceps mushrooms, the liver is safe from any dysfunction.
In conclusion, Cordyceps mushroom and other herbs for a better liver work together to decrease the overall exposure of the liver to toxins, and support endogenous antioxidant synthesis.
Turkey Tails Mushrooms
Turkey tail (Trametes Versicolor) mushrooms may not be savoury as they are quite hard and chewy. Still they make an excellent liver- enhancing medicine, whether consumed as a powdered extract, tea, or liquid extract.
These mushrooms are a traditional liver tonic, which helps to protect your liver from damage by harmful chemicals, as they can reduce the level of oxidative stress in the liver.
In modern medicine, their extracts have been incorporated in chemotherapy by doctors specifically to reduce liver damage from the side-effects of strong drugs involved in the treatment.
Studies have also found that Turkey Tails may improve the quality of life of people who have liver cancer.
Moreover, Turkey tails have largely been used traditionally to deal with hepatitis, a liver inflammation disease.
Shiitake Mushrooms
When toxic chemicals overload the liver, inflammation is more likely to happen. Although inflammation in small doses doesn't have any adverse effects, a chronically inflamed liver may interfere with its normal function.
Some studies show that Shiitake mushrooms may help protect the liver against possible inflammatory damage. They have anti-inflammatory properties that may inhibit the NLRP3 inflammasome, an immune system component that releases pro-inflammatory chemicals.
Moreover, Shiitake mushrooms may also help fight against obesity and improve fat metabolism. Since obesity contributes to liver dysfunction, consuming these mushrooms may be beneficial by increasing the liver's uptake of fatty acids.
Conclusion
Since the liver is the most crucial one of the hardest working organs in the body, it is essential to maintain a healthy liver by consuming foods rich in a vast array of nutrients and herbs to support the liver's continuous functions.
In addition to incorporating superfood in your daily regimen, it is also recommended to assess your lifestyle and completely remove toxins or stressors that may add burden to your liver.
It's also important to also remember that all these herbs and medicinal mushrooms for better liver health may tend to interfere with your pre-existing medications.
Hence, before incorporating any new liver- enhancing supplement to your diet, it is always best to first consult your healthcare provider.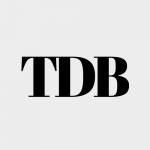 The Daily Buzz combines the pursuit of interesting and intriguing facts with the innate human desire to rank and list things. From stereotypical cat pictures to crazy facts about the universe, every thing is designed to help you kill time in the most efficient manner, all while giving you something to either laugh at or think about!