The world of business is filled with tales of success and innovation, with some of the most inspiring stories coming from small businesses that have grown to become industry giants. One common thread that runs through many of these success stories is the choice of legal entity known as the Limited Liability Company (LLC). LLCs have emerged as a popular and flexible option for small businesses due to the numerous advantages they offer, including limited liability protection, tax benefits, and operational flexibility.
In this article, we will explore how LLCs have fueled growth for small businesses, showcasing inspiring real-life examples of how this legal structure has been instrumental in propelling startups to extraordinary heights.
LLC: A Brief Overview
Liability Companies (LLCs) are a relatively modern legal structure that combines the benefits of a corporation and a partnership. This hybrid structure was first introduced in the United States in 1977 and quickly gained popularity due to its simplicity, flexibility, and advantageous tax treatment. LLCs are characterized by limited liability, meaning that the owner's personal assets are typically protected from business debts and liabilities.
The growth of LLCs as a preferred choice for small businesses can be attributed to the simplified management structure, favorable taxation, and protection of personal assets. However, you might be wondering how much does an LLC cost? It totally depends on the state you reside in, and also the state in which you form your LLC business. To avoid paying double state filing fees, you should start your LLC business in your home state.
Before jumping on to the success stories, it is important that we get an overview of the benefits that an LLC business structure provides.
Benefits of LLC for Small Businesses:
Let us take a look at some of the major benefits of an LLC for small businesses.
1. Limited Liability Protection:
One of the most significant advantages of an LLC is the limited liability protection it offers to its owners (members). This means that the personal assets of the members are generally shielded from the business's debts and legal liabilities. If the company faces financial issues or lawsuits, the members' personal assets, such as homes and savings, are typically protected.
2. Pass-Through Taxation:
LLCs are typically treated as pass-through entities for tax purposes. This means that the business itself does not pay federal income taxes. Instead, the profits and losses "pass-through" to the individual members, who report their share of the income on their personal tax returns. This avoids the issue of double taxation that can occur with some other business structures, like C corporations.
3. Flexible Management Structure:
LLCs offer flexibility in their management structure. Members can choose to manage the company themselves or appoint managers to handle day-to-day operations. This flexibility allows small business owners to tailor the management approach to their specific needs and expertise.
4. Minimal Compliance Requirements:
Compared to corporations, LLCs generally have fewer ongoing compliance requirements and formalities. This makes them easier to set up and maintain, saving small business owners time and administrative burdens. Fewer compliance requirements mean less paperwork, annual meetings, and complex record-keeping.
5. Credibility and Perceived Professionalism:
Operating as an LLC can enhance the credibility and perceived professionalism of a small business. The "LLC" designation after the business name signals to customers, suppliers, and partners that the business is a legally recognized entity, which may instill confidence and trust in its operations.
Let us look at some success stories of small businesses that have leveraged the LLC structure to fuel their growth and achieve remarkable results.
Real-life Success Stories of LLC Businesses
TOMS Shoes LLC:
TOMS Shoes was founded in 2006 by Blake Mycoskie as an LLC with a unique "One for One" business model. For every pair of shoes sold, the company donates a pair to a child in need. The LLC structure allowed TOMS to scale its social impact and expand its product line beyond shoes to include eyewear and coffee. TOMS' commitment to social responsibility resonated with consumers, leading to significant growth and global recognition.
Chobani LLC:
Chobani, a Greek yogurt company, was founded by Hamdi Ulukaya in 2005. By forming an LLC, Hamdi positioned Chobani for growth and expansion in the competitive dairy market. The LLC structure allowed the company to attract investors and secure funding. With a commitment to producing high-quality, natural yogurt, Chobani LLC quickly gained popularity, becoming one of the leading yogurt brands in the United States and expanding globally.
Slack Technologies LLC:
Launched in 2013, Slack Technologies LLC is a communication and collaboration platform designed to improve team productivity. Stewart Butterfield and his team created Slack to address communication challenges in their gaming company. As an LLC, Slack enjoyed limited liability, meaning the company's owners (members) were protected from personal liability for the company's debts and obligations. This safeguard allowed Slack's founders and investors to take more risks and innovate without fearing personal financial ruin. Its intuitive interface, integrations, and real-time messaging capabilities quickly gained traction among businesses, making Slack one of the most widely used collaboration tools globally.
The success stories demonstrate the power of Limited Liability Companies in fueling the growth of small businesses. The benefits provided by the LLC structure have allowed these ventures to focus on innovation, expand their operations, attract investment, and scale businesses without facing the burdensome requirements of a corporation.
Final Thoughts
It is evident that LLCs have emerged as a driving force for entrepreneurs, enabling them to turn their visions into reality and achieve remarkable success. Aspiring small business owners should consider the advantages offered by the LLC structure and seek professional advice to ensure the best possible foundation for their growth journey. With the right strategy and determination, the next great success story might be waiting to be written.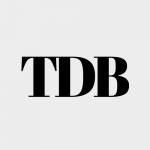 The Daily Buzz combines the pursuit of interesting and intriguing facts with the innate human desire to rank and list things. From stereotypical cat pictures to crazy facts about the universe, every thing is designed to help you kill time in the most efficient manner, all while giving you something to either laugh at or think about!