The value of the right running shoes cannot be overemphasized. Running shoes are your first line of defense against injury and discomfort while running, and staying on top of the latest trends and tendencies when it comes to running shoes can stand you in good stead when you are trying to navigate this complicated and very busy world for a pair that is right for you.
Many factors, like your running style, technique, and even terrain preferences will all come into play to determine your final choice. But how can you take your running style into consideration if you don't even know what it is?
Why does it matter? And how do you figure out what your running style is? Keep reading to find out how to wrap your head around the confusing world of running shoes!
Protect Your Feet
Wearing the right running shoes is like finding the best tires for your vehicle. You might find something in the right size, but it might not be the best option for what you're using.
Because running can be a rather strenuous activity, you need to consider options with the best interests of your joints and legs in mind. How your stride falls will play a role, but we'll cover that a bit later.
Rule one is to only run in running shoes. Although this may seem obvious, many manufacturers run marketing campaigns designed to make you believe that their multi-purpose shoes are fine for all activities.
Generalizing for a specific activity is not a good idea, and wearing a non-specific shoe can backfire badly, in the form of injuries and discomfort.
Although running shoes can be pricey at the outset, the price of investing in good quality shoes is offset by the benefits of purpose-designed shoes.
The trade-off is having to deal with aches, pains and injuries that could have been avoided by wearing the right shoes.
Why Does Everyone Talk About Pronation?
If you want to find a shoe that matches your foot, you need to know how your foot works. Pronation refers to the anatomical movement of the foot when it is in motion, and in particular, it refers to the natural roll of the foot.
Some people have feet that tend to roll inwards naturally, and others have feet that roll outwards. You are born like that, and other than wearing shoes that can offset your bone structure, there is not much that can be done about how you pronate.
Your foot will be naturally inclined to roll either inwards or outwards during each stride. Most people pronate in some way or another, and it doesn't really matter which one applies to you, as long as you know which applies to you and manage it accordingly. Staff at any of the Asics stores in AU will be able to guide you on this topic if you get stuck.
Except for neutral pronation, you can expect to find either underpronation or overpronation. If you underpronate, you will need extra support and cushioning to help you to stay safe from injury.
In the case of overpronation, you will need extra support to help counteract the natural inward roll of the foot to offset and prevent injuries and long term issues.
Although you can take a guess based on a few broad guidelines, your best bet is to visit an athletic store, like an Asics store in Australia, to have a professional gait assessment done.
This knowledge can go a very long way in determining the choices of shoes you make.
What Else Should I Look for in Running Shoes?
Running puts a lot of pressure on the joints, due to the repetitive motion of high-impact strikes. The motion of running involves the foot hitting the ground at the heel, from where the weight is transferred from the heel across to the toes.
Each and every strike that plays out in this way places your entire body weight on the feet, which can lead to strain on the joints very quickly.
This is why padding in shoes is so highly valued. Padding and cushioning go a very long way in acting as shock absorbers, protecting the joints from the jarring motion of impact.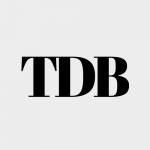 The Daily Buzz combines the pursuit of interesting and intriguing facts with the innate human desire to rank and list things. From stereotypical cat pictures to crazy facts about the universe, every thing is designed to help you kill time in the most efficient manner, all while giving you something to either laugh at or think about!