In our interconnected world, businesses are breaking geographical barriers to reach diverse audiences. This expansion brings about the need for effective localization, ensuring that products and content are culturally relevant and resonate with global customers. Fortunately, the integration of technology workflows has transformed the localization process, making it more efficient, accurate, and hassle-free. In this article, we'll explore how technology-driven workflows are revolutionizing localization, enabling businesses to achieve a seamless and efficient global presence.
The Evolution of Localization: From Manual to Technology-driven
Localization has come a long way from traditional manual translation methods. In the past, localization involved labor-intensive processes that often led to delays, inconsistencies, and errors. However, with the emergence of technology-driven workflows, businesses are now empowered to streamline the entire localization process.
Understanding Technology Workflows for Localization
Technology workflows refer to systematic processes that leverage tools, automation, and collaboration to manage complex tasks. In the context of online translation technology workflows encompass various stages of content adaptation, translation, and integration, creating a seamless end-to-end process.
Advantages of Technology Workflows in Hassle-free Localization
Efficiency at Scale: Manual localization is time-consuming and can become overwhelming as businesses expand their global reach. Technology workflows automate many aspects of the process, enabling rapid translation and adaptation of content, which is crucial for timely launches in new markets.
Consistency Across Languages: Maintaining a consistent brand identity and messaging across different languages is paramount. Technology workflows ensure that terminology, tone, and style remain uniform, building trust and familiarity with customers regardless of their language.
Real-Time Updates: The dynamic nature of business requires real-time updates to content. Technology workflows facilitate swift and synchronized updates across all languages, ensuring that customers worldwide receive accurate and current information.
Cost-Effectiveness: Manual localization can be resource-intensive and costly. Technology workflows optimize resource allocation by automating repetitive tasks, thus reducing operational costs over time.
Collaborative Efficiency: Collaborating on localization projects across departments and teams can be challenging. Technology workflows provide a centralized platform where developers, content creators, and localization experts can work together seamlessly, improving efficiency and reducing miscommunication.
Adaptability to Needs: Every business has unique localization requirements. Technology workflows can be customized to fit these needs, whether it's integrating with existing systems or adapting to specific linguistic and cultural nuances.
Implementing Hassle-free Localization Through Technology Workflows
Content Analysis and Planning: Begin by identifying the content that needs localization. Plan the scope, target languages, and cultural adaptations required.
Technology Selection: Choose the right tools and platforms that align with your business needs. This might include translation management systems, content management systems, and machine translation tools.
Content Extraction: Extract the content to be localized from your existing systems or platforms. This could include website content, user interfaces, product descriptions, and marketing materials.
Automated Translation: Leverage machine translation tools to quickly translate bulk content. While this provides a foundation, human linguists should review and refine the translations to ensure accuracy and cultural relevance.
Cultural Adaptation: Human linguists are crucial for adapting content to suit local customs, idioms, and cultural sensitivities. They refine the translations to resonate authentically with the target audience.
Quality Assurance: Rigorous quality checks are necessary to ensure accurate translations and consistent messaging. Automated tools and manual reviews should be combined to achieve the highest quality standards.
Integration and Launch: Integrate the localized content back into your systems, ensuring a seamless experience for global customers. Launch the localized content simultaneously across different languages.
Feedback and Iteration: Encourage feedback from local teams and customers. Iterate on the localization process based on feedback to continually improve accuracy and relevance.
Conclusion
In the digital age, businesses must transcend language barriers to connect with diverse audiences worldwide. Localization bridges this gap, allowing companies to communicate effectively across cultures. The integration of technology workflows has revolutionized the localization process, offering a hassle-free approach that is efficient, cost-effective, and highly customizable. The advantages are clear, from consistent messaging and real-time updates to enhanced collaboration and scalability.
Embracing technology-driven workflows for localization is no longer a luxury but a strategic imperative. By leveraging these workflows, businesses can confidently expand their global presence, ensuring that their products, services, and content resonate authentically with audiences around the world. The future of hassle-free localization is here, driven by technology workflows that empower businesses to navigate the complexities of global markets with ease.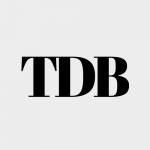 The Daily Buzz combines the pursuit of interesting and intriguing facts with the innate human desire to rank and list things. From stereotypical cat pictures to crazy facts about the universe, every thing is designed to help you kill time in the most efficient manner, all while giving you something to either laugh at or think about!