Every year, countless individuals experience the jarring and often disorienting effects of vehicle accidents that result in property damage. Whether it's a simple fender bender in a parking lot or a more significant collision on the highway, such incidents can lead to confusion, anxiety, and substantial financial implications.
Understanding how to respond in these critical moments is not just about safeguarding oneself from potential liabilities but also about ensuring a smooth recovery process for all parties involved. In this article, we will guide you step-by-step through the essential actions to take following a vehicle accident that has caused property damage, emphasizing the importance of clarity, documentation, and proactive measures.
Safety First
The immediate aftermath of a vehicle accident can be chaotic, with emotions running high and uncertainty clouding judgment. However, the primary concern should always be safety.
Before diving into the intricacies of documentation and liability, it's crucial to ensure that everyone involved is out of harm's way. If it's safe to do so, move vehicles to the side to avoid obstructing traffic and potentially causing further accidents. Engage your hazard lights to alert oncoming traffic of the situation.
If available, use warning triangles or cones to provide additional signals. Remember, property can be repaired or replaced, but human lives are irreplaceable. Always prioritize safety above all else.
Contact the Authorities
In situations involving property damage, having an official record is indispensable. Always call the police to report the accident, irrespective of its severity.
Law enforcement officers can provide an unbiased account, which often proves invaluable when settling disputes or insurance claims. They will document the scene, gather statements from all parties involved, and create a police report.
This report will serve as a critical reference point in subsequent dealings related to the accident. Additionally, having the police on site can assist in calming heightened emotions and ensuring that the situation remains under control.
Gather Relevant Information
Once the scene is secure and authorities are on their way, it's time to compile essential information. Start by exchanging contact and insurance details with the other parties involved.
This should include names, addresses, phone numbers, license plate numbers, and insurance policy details. Document the specifics of the accident, noting down the date, time, location, and prevailing weather conditions.
If there are witnesses present, their perspective can be invaluable; therefore, collect their contact details as well. This compilation of information will provide a comprehensive account of the incident and will be crucial when liaising with insurance companies or, if necessary, legal entities.
Document Property Damage
After ensuring everyone's well-being and gathering pertinent details, turn your attention to the damaged property. With the ubiquity of smartphones, taking clear and detailed photos has never been easier.
Capture the damage to your vehicle, any other affected vehicles, and any other damaged property from multiple angles. Close-up shots can highlight the severity of the damage, while wider shots can provide context.
It's also beneficial to photograph any skid marks, road signs, or other relevant road conditions that might give insights into the cause or dynamics of the accident. This visual evidence can significantly bolster your position when discussing repairs and claims with insurance adjusters.
Seek Medical Attention, If Necessary
It's common for the adrenaline rush after an accident to mask any immediate pain or discomfort. However, injuries, especially those like whiplash, may not manifest immediately after the collision.
It's imperative to consult a medical professional, even if you feel fine initially. Not only does this ensure your well-being, but it also documents any injuries that might have resulted from the accident.
Keep a record of all medical visits, treatments, or prescriptions, as these can be crucial when making insurance claims or if legal proceedings arise. Your health is paramount, so always prioritize it over any concerns about costs or inconvenience.
Notify Your Insurance Company
Prompt communication with your insurance provider is essential after an accident involving property damage. Inform them about the incident as soon as possible, providing a clear and concise account of what transpired.
By acting quickly, you ensure that the claim process initiates without delay, facilitating a smoother resolution. Your insurance company will guide you on the next steps, including how to submit evidence, like photos and witness statements.
Familiarize yourself with your coverage to understand potential claims and liabilities. Cooperation and transparency with your insurer not only expedite the claim process but also help in establishing trust and ensuring that your interests are protected.
Obtain Estimates for Repairs
Once the dust has settled, it's time to assess the extent of the damage to your property and determine the cost of repairs. Seek out reputable professionals to evaluate the damage and provide estimates.
It's wise to obtain multiple quotes to ensure you're getting a fair assessment. Some insurance companies might have preferred vendors or repair shops they work with, so it's beneficial to consult with your insurer about this.
Comparing estimates not only gives you an understanding of the expected repair costs but also empowers you in discussions with the insurance adjuster, ensuring you get the most accurate compensation for the damages incurred.
Avoid Admitting Fault
In the immediate aftermath of an accident, emotions can run high and lead to hasty statements. It's essential to remain calm and avoid making declarations of blame or accepting fault, even if you believe you may have played a role in the incident.
Statements made at the scene can later be used against you in insurance claims or legal proceedings. Allow the professionals—law enforcement, insurance adjusters, and, if necessary, legal representatives—to determine liability based on evidence and objective analysis.
By refraining from prematurely admitting fault, you protect yourself from potential complications and ensure that the assessment of responsibility remains fair and unbiased.
Conclusion
Navigating the aftermath of a vehicle accident that causes property damage can be a daunting task, filled with logistical, financial, and emotional challenges.
However, by following a structured approach, prioritizing safety, documenting diligently, and seeking appropriate support—whether from insurance, legal counsel, or mental health professionals—you can ensure a smoother recovery process. Remember, accidents are unpredictable, but how we respond in their wake can make all the difference.
By taking measured, informed steps, you not only safeguard your interests but also contribute to a culture of responsibility and empathy on the roads. Stay informed, be prepared, and always prioritize well-being over haste.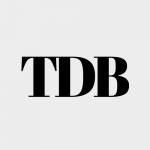 The Daily Buzz combines the pursuit of interesting and intriguing facts with the innate human desire to rank and list things. From stereotypical cat pictures to crazy facts about the universe, every thing is designed to help you kill time in the most efficient manner, all while giving you something to either laugh at or think about!