Steps to Become a MAC Cosmetics Shareholder
Makeup Art Cosmetics (MAC) is a cosmetic manufacturer among the top-list of the worlds-best-selling makeups listed on Forbes.com.
The acceptance of the company is because of its high-quality skincare and color cosmetic products.
The popularity of the company has also grown because its products are animal-cruelty-free. The company is also active in raising awareness about HIV and AIDS.
The company was established in 1984 in Toronto, Canada, by Frank Angelo and Frank Toskan. The company later because a subsidiary of Estee Lauder in 1996.
This was three years after the first store was opened in Greenwich Village in New York City.
At the moment, the company has more than 20 different brands of beauty products sold in more than 140 countries around the globe.
The company collects billions of dollars in annual sales from mac cosmetics stocks. Some of the known brands from this company include; Michael Kors, Bobbi Brown, Aveda, LaMer, and Clinique.
If you are considering becoming a Makeup Art Cosmetic shareholder, follow these steps.
1. First Step
First things first, you cannot become a direct shareholder in the M-A-C company line. It is because M-A-C stock is not popularly traded as a stand-alone corporation.
A such, you can become an indirect shareholder by purchasing Estee Lauder Incorporated, which is its parent company stock.
Your overall success will be determined by the overall success of mac cosmetics stocks.
2. Second Step
Dig deep online and do research either on TV or print media for Estee Lauder Incorporated stock.
The information can be found on the New York Stock Exchange under the symbol "EL." The stock was listed for public sale on the US stock market on November 17, 19995.
3. Third Step
Scrutinize the Estee Lauder website in the investor relation area. The area has detailed and helpful information plus links for investing.
Some of the links include; upcoming events, financial reports, corporate governance, history, announcements, and webcasts.
The section featured a customized stock trending graph. The graph displays how the stock is performing each day and is broken down to hourly performance.
4. Step Four
You need to find a broker if you don't have one. The broker will help you to purchase your share of Estee Lauder Incorporated stock.
If you don't need further guidance on selecting the stock, look for an online brokerage or discount. Having a full-service brokerage isn't necessary, and this will save you money in fees.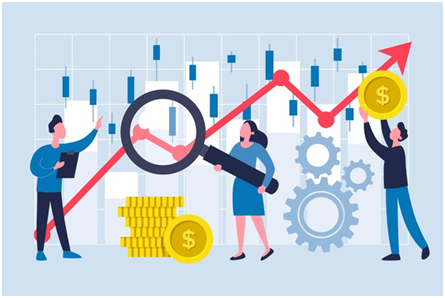 stock-market-analysis-theme_23-2148589251
How Do You Become MAC Cosmetic Certified?
The company does not offer accreditation to makeup creators.
So, if you are in the beauty industry or working as a makeup artist, there is no guarantee that you will become certified in applying MAC cosmetics.
The company does not have a program for students currently enrolled in beauty school.
Besides, you don't have to be a beauty expert to be a potential candidate for MAC. All you need to know something about the company and its products.
Do some research about the company, understand how the company works and its goals. Above all, you don't have to use the company products.
Facts About Makeup Art Cosmetics That Will Leave You in Awe!
According to NPD Group, M-A-C trades more lipstick than any other cosmetic brand. At the moment, M-A-C is sold in more than 106 countries around the world and territories.
Makeup artists sign up for the M-A-C Pro membership program with the company to get a 40% off M-A-C products. Currently, makeup artists who want to become a member of the program need to pay $35 per year. Also, one should show official certifications. The benefits of the program are allowing members to attend networking events, attend master classes, and huge discounts on every M-A-C single product.
The company is a pioneer in funding AIDS program awareness. It is the biggest corporate non-pharmaceutical giving support for a cure. M-A-C has raised more than $380 since its foundation in 1994.
In 1998, Estee Lauder bought MAC. In 1999, the company's creative director became responsible for creating all of the colors and concepts of the brand. All the colors and advertising materials surrounding the brand rests on his shoulders.
The biggest breakthrough of Makeup Art Cosmetics was when Madonna wore the "Intense Matte Red Lipstick" She was later photographed in a MAC t-shirt, and this is when people started to notice the company. That was in the late 80s.
The company was created when the makeup artist and photographer became frustrated with how most makeups read badly in the photos. This was when Frank Angelo, a beauty salon owner, and Frank Toskan, a photographer, created MAC cosmetics. The aim was to fulfill their professional makeup demands.
Final Thoughts
Anyone can become a MAC cosmetic shareholder and if you are willing to become a distributor, fill the Mac Pro Membership application. The application form is available online. You need to pay a membership fee of $35 for one year or $65 for two years. Beauty schools are eligible for discounts.
You can sell MAC makeup independently, but it is illegal to resell MAC products. If you are thinking about investing, or maybe you have started or still thinking, becoming a MAC shareholder can be a good option. Besides, the company is listed on the US stock market, so you can still invest in the stock.
There are no commissions for MAC employees but rigid sale goals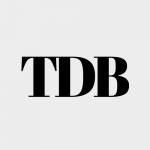 The Daily Buzz combines the pursuit of interesting and intriguing facts with the innate human desire to rank and list things. From stereotypical cat pictures to crazy facts about the universe, every thing is designed to help you kill time in the most efficient manner, all while giving you something to either laugh at or think about!