A multi-year ongoing investigation of a staged car accident scheme in New Orleans has made recent developments. The criminal case dates back a few years when Damian Labeaud pleaded guilty to wire fraud charges in 2020. These fraud charges are in conjunction with a scam that Labeaud is allegedly the leader of that involves staging accidents with trucks. This type of scam results in the "injured victims" collecting insurance payouts following the accident.
Now, just weeks away from sentencing Labeaud, five more people have been charged with wire fraud in association with staged car accidents. The five individuals staged tractor-trailer accidents to defraud trucking and insurance companies into paying settlements. This "Operation Sideswipe," as the U.S. Attorney's office calls it, apparently involves more than 40 individuals.
Two trucking companies were targeted in this Louisiana scam, one based in Georgia and another based in Mississippi. The same insurance company, Canal Insurance, handles both trucking companies and was therefore targeted as well.
Lebeaud, the alleged leader, also worked closely with former attorney Danny Keating who pled guilty to charges of fraud in 2021. Keating admitted to organizing staged truck accidents in Louisiana and filing subsequent lawsuits. These lawsuits were filed on behalf of Lebeaud and other "clients" for accidents that Keating knew were staged, resulting in his clients receiving large settlements and him receiving a large percentage in attorney fees.
Legal Ramifications
These elaborate schemes translate into real legal consequences. Wire fraud is one of the most common criminal charges in these cases because there are financial transactions involved. The insurance payouts themselves are fraudulent because the insurance claims are false. Other charges in staged car accident cases can include mail fraud or conspiracy to commit fraud. These charges can come with hefty fines and jail time.
Civil lawsuits are often another legal aspect in these cases. The victims – the targets of the staged car accidents – can file a lawsuit as well. This could be a personal injury claim if they were injured physically or emotionally, or a property damage claim for their car.
How Do These Schemes Work?
There are a few different types of staged accidents, with names such as "curb drive down" and "swoop and squat." Participants in these fake accident schemes are often called "slammers" or "spotters" since their role is to identify a truck to collide with. Sometimes, depending on how the staged accident goes down, the schemers swap seats if they want a different person to be found behind the wheel.
The "swoop and squat," for example, goes like this: The "swooper" cuts in front of the victim's car and stops suddenly, causing a rear-end collision. At the same time, the "squatter" car drives next to the victim's car so they can't change lanes to avoid the crash.
Following these staged accidents, the scammers pretend to be victims in the scenario, claiming injuries they don't have. They even go as far as accepting medical treatment despite not needing it, sometimes getting unnecessary surgeries, in order to collect payouts from insurance or trucking companies. One of the larger payouts in this particular scheme was as high as $4.7 million.
These staged car accident schemes are not limited to Louisiana. Many other identical schemes happen all over the country, with operations being reported in California, Florida, and Texas. Many of the schemes choose to target trucking companies because these companies typically have a lot of money and will settle quickly.
Identifying Staged Accidents
It can be difficult to identify a staged crash, but there are a few signs you should look out for after being involved in a collision. If the other driver involved tells a different story of what happened and some witnesses back them up, the witnesses could be in on the scam. Another bad sign is if the other driver discourages you from calling the police, or tries to talk you into visiting a particular auto shop or doctor.
If you believe you have been involved in a staged car accident, follow the same steps as after a regular accident, according to personal injury attorneys at Mickelsen Dalton LLC. First, always call the police after an accident, no matter what. Make sure to also take photos of the scene as soon as you can, and locate witnesses if possible. Don't take direction from the other driver – focus on communicating with law enforcement and medical professionals. And as with any car accident, staged or not, be sure to seek immediate medical attention and never admit fault.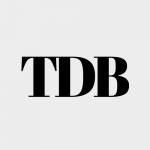 The Daily Buzz combines the pursuit of interesting and intriguing facts with the innate human desire to rank and list things. From stereotypical cat pictures to crazy facts about the universe, every thing is designed to help you kill time in the most efficient manner, all while giving you something to either laugh at or think about!