Path of Exile is a great MMORPG that is greatly loved all around the world for its outstanding depth and breathtaking visuals as well.
The game is focused on intense combat making it a great choice for hardcore gamers who love a little challenge and that too, in style. There are other similar games, but they aren't free.
In that case, you can visit a Game camp to get the best prices for your desired game.
MMORPGS around the world are loved for their vastness when it comes to items, gear, skills, locations and the fact that they can be played in a million different ways based on each player's preferences.
Talking about preferences, Path of Exile offers a wide variety of exotic items that have different attributes and qualities which affect your gameplay in different ways. Here are our top picks for the most exotic items we have found in Path of Exile.
Legacy Atziri's Acuity
These are the most expensive Unique Gloves in Path of Exile. You can only get these gloves by defeating Queen of the Vaal in the Alluring Abyss which is a level 80 area, also called Uber Atziri sometimes.
This is the best item for its slot for most of the Crit and Assassins builds.
Legacy Kaom's Heart
If you are thinking about a Life-oriented build, Legacy Kaom's Heart surely does the job. It grants the highest possible life bonus in the game for sure. It adds up to 2000 to the maximum life.
This one is indisputably best for the job as if you carefully decide your build items in correspondence to this chest piece, it can add up to 3000 to the maximum life.
Eyes of the Greatwolf Talisman
After the Talisman league, PoE was brimmed up with different Talismans that modify almost any and every stat of the player.
Eyes of Greatwolf Talisman had two random implicit modifiers, whose values were doubled. Depending on your luck, its price ranges from 10 to several hundred Exalted Orbs.
Atziri's Disfavour
It's surely the most popular Dual-Handed Axe in Path of Exile. With around 612 physical DPS, it counts among the highest damage-causing weapons in the game for sure.
It also comes with 2 sockets for support gems granting extremely high DPS bonuses. It can be 25 Exalted Orbs expensive or even more sometimes.
It exclusively drops from Atziri in the Alluring Abyss but you can get your hands on some of these exclusive POE items on different marketplaces for a cheap price.
Legacy Shavronne's Wrappings
It was one of the most sought-after and game-changing equipment in Path of Exile prior to the release of Fall of Oriath and patch 3.0. This item opened doorways of possibilities.
Low-Life/Energy Shield builds were introduced by Shavronne's Wrappings and are still extremely popular. It allowed players to utilize more Auras by conserving Life.
Energy Shield decks featuring Shavronne's Wrappings dominated the Leaderboards for a long time.
Due to these modifications, the legacy form of the item has become incredibly expensive, with a starting price of roughly 200 Exalted Orbs and around 2-3k when double corrupted.
Starforge
This incredibly rare item can only be found when dropped by the final monster of the Atlas world expansion.
It has incredible damage, a large Life boost, and special Physical Damage modifiers that allow it to Shock the enemies as well as damage them.
The price of this sword may reach over 30 Exalted Orbs for an excellent rolled one due to its rarity and incredible raw DPS which gets to over 700.
Farrul's Fur
Last but not least we have the Farrul's Fur, which is one of the best options when going for an exotic armour build but what makes it even more exotic is the fact that despite being a non-legacy item it is still very popular and in-demand.
Farrul's Fur coats a minimum of 25 Exalted Orbs due to high demand and tight drop limitations. Farrul's Fur may be found in Farrul's Den, stolen from Farrul, First of the Plains.
Because opening the Portals to it requires Beast Crafting, be prepared to grind extremely Rare Bests in Einhar Missions.
These are just a few of the many exotic items in Path of Exile and apparently, everyone wants to get their hands on these to rise above their competition but these aren't an easy grab.
Let us know which one is your favorite and what other items you want to see in this list.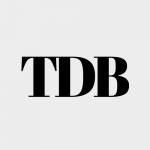 The Daily Buzz combines the pursuit of interesting and intriguing facts with the innate human desire to rank and list things. From stereotypical cat pictures to crazy facts about the universe, every thing is designed to help you kill time in the most efficient manner, all while giving you something to either laugh at or think about!