Social workers are special people who have a desire to help others. They work in private practice, hospital settings, rehabilitation facilities, and communities. In today's troubled times, social workers are an essential part of our society as they counsel and lend support to diverse groups of people, helping them to face their problems and giving them the confidence to become functional participants in society once more.
Qualified social workers are equipped with counseling skills, such as how to help people deal with bereavement, marriage difficulties, substance abuse, and more. They learn how to handle different personality types and how to manage crisis situations. However, there is more to being a social worker than the knowledge gained from their studies. There are many so-called "soft skills" that most of us should try to develop as we go through life, and these skills are particularly relevant for social workers who find themselves facing people in challenging situations every day.
We discuss some of the soft skills that are inherent in most of us – life skills that can be improved upon if we exercise mindfulness and put in a conscious effort.
Empathy
Empathy is the ability to put yourself in others' shoes so that you can understand their experiences and their feelings. Most people who have made the decision to become social workers have done so through their desire to help people, so empathy often comes naturally to people in this profession.
If you are a naturally empathetic person and have feelings of compassion for people who are facing difficulties in their lives, then an online MSW program in Alabama will equip you with the knowledge and necessary skills to move into the challenging yet rewarding field of social work. Studying for a Master's Degree in Social Work from Florida State University will create job opportunities in the areas of private practice, community work, public health, human resources, and corporate training, among others. Also, students can complete the course when it fits in with their schedule as well as completing field placements which help hone their medical expertise.
It helps to have an understanding of the difficulties that your clients are experiencing. From this you will be able to provide a better service in terms of counseling and teaching them how to cope with and solve their problems.
When you have compassion for others, the caring and empathetic characteristics of your nature come to the forefront of your personality as you show caring and kindness qualities which can have a positive impact on their well-being. Your clients are in a vulnerable situation and they need to see that their problems matter to you and that your efforts to help them are genuine.
Teamwork and collaboration
In the workplace, you may be involved in teamwork with colleagues for a variety of reasons, such as organizing a social workers' event or brainstorming a particular problem. Teams are formed for the purpose of achieving a common goal, and team members are generally chosen for what they can contribute. In multidisciplinary teams, for example, each person brings their specific line of expertise to the team, and as fellow team members, we need to listen and learn. The team may consist of several diverse personalities, and we need to exercise patience and tolerance, listen to others' opinions, and give their input due consideration.
Competent Verbal and Written Communication Skills
Social workers are often the first line of help in difficult situations, and the first impression they make on a prospective client is an important one. They can interact with children, teens, and adults, as well as a diverse population with language and ethnic differences. Maintaining eye contact while conveying feelings of empathy helps build trusting relationships with clients and makes them feel at ease. Communicating with children and teens requires a different approach, and it can sometimes be difficult to get through to them. Having some knowledge of their age group's preferences and interests usually helps to break the ice in awkward situations.
Effective communication can make the difference between a successful outcome and losing the client altogether. A client who has had a bad experience may never seek help again, and their situation could deteriorate as a result of this.
When communicating with a client for the first time, you should show a genuine interest in your client and listen attentively. Care should also be taken with body language. Folded arms convey a closed, aloof stance, so make an effort to relax and adopt an open posture to demonstrate your interest and acceptance of what your client is telling you.
Communication in one's first language is best, but this is not always practical. When dealing with people whose home language is different and who are battling to communicate, it helps to have someone who can interpret for you. You can also develop some knowledge of basic sign language to help your clients understand what you mean.
Ethical Decision-making
The National Association of Social Workers' Code of Ethics gives a comprehensive set of guidelines for the professional and ethical conduct of social workers, setting out its mission and core values. It serves as a guide for social workers who are dealing with ethical issues and dilemmas. You will be faced with problem clients from time to time, and you may not be sure how to act. It's important to acquaint yourself with the code of ethics so that you have them in mind when uncertainty prevails. Making decisions based on the Code of Ethics will instill confidence, and you are more likely to be successful when facing awkward situations.
Acceptance, Understanding Different Perspectives, and Sharing Knowledge
Getting along with colleagues is not always easy. Different methods of training and diverse schools of thought present distinctive ideas, some of which may conflict with your ideas and opinions. It's polite to listen to people's thoughts and suggestions, and if you keep an open mind, it's quite likely you will learn something as well. Colleagues whose training may differ from yours nearly always bring something of use to the mix—perhaps not immediately, but future encounters with clients may trigger a memory of something you once picked up in a conversation in the workplace.
Sharing knowledge with others builds strong relationships with your coworkers, instills a sense of camaraderie, and maintains a good team spirit, which comes in handy when times are tough. Colleagues who work together as a team exude confidence, which presents a successful profile to prospective and existing clients.
Critical Thinking and Problem-solving
Each client has a different personality and a unique set of problems. Sometimes, their problems can present real challenges, and it's at times like this that counselors need to try and find a unique solution for them.
Working with people from diverse backgrounds and challenging situations helps to build expertise in the handling of a wide range of problems. Counselors learn to look at situations objectively and, based on other similar experiences they have had, figure out effective ways of dealing with the problems. Knowledge of the different personality types and how best to deal with their issues helps solve problems a lot faster. Sometimes, a little creativity goes a long way.
Motivation 
The ability to motivate clients to help themselves is perhaps one of the most important skills that a social worker needs to work on. Social workers can encourage change and teach coping skills, but the client's willingness and self-determination are essential if the change is to take place. 
As you work through the client's issues, encouragement at each step is a motivation for them to continue and not give up.
When patients present with disruptive behavior, it affects them and those around them; however, they may not see the need to change. Social workers who have honed their motivational skills work hard at persuading clients to change their behavior. It can be done slowly, one small step at a time, with intensive counseling sessions and goal-setting. Each goal that is achieved is encouraging for both the patient and the counselor, and the counselor can demonstrate admiration and respect for their achievements.
Organization, Time Management, and Self-care
Most social workers today are dealing with busy schedules and heavy workloads. The administration is an important part of social work: making notes during counseling sessions, reporting on client issues and their progress, keeping client records up-to-date, and billing for work done. Maintaining a healthy work-life balance and ensuring that everything runs smoothly often takes effort and determination, but it is necessary if you are to survive.
The organization is key to a successful counseling practice, and with the correct systems in place, it should become second nature. Allocating time for administrative work is important, as is managing the time you spend with clients. It's easy to let counseling sessions run over, particularly when clients present with complex problems that need urgent attention. Allocating extra time in your daily schedule for emergency appointments and allowing run-over time for clients with sensitive issues helps you stay on top of the administrative work and efficiently manage clients' time.
Looking after your well-being is just as important for your sake and that of your clients. Make sure you are eating healthy food most of the time, getting enough sleep, and, most importantly, keeping fit. A healthy body means a healthy mind, and as social workers rely almost exclusively on their thought processes and analytical skills while minimizing their stress levels, a healthy lifestyle is paramount.
Listen and Responding 
Be aware that your client is unlikely to discuss everything with you. You need to read between the lines and know when to ask questions. This skill obviously improves with time and practice.
Be very aware of yourself, what you say, and your body language. Clients need to feel comfortable asking for advice and taking that advice, so be particularly careful with how you word your answers.
Listening skills are part of the training for social workers. The ability to focus and not allow distractions demonstrates a caring attitude toward your client and enables you to effectively assess the situation. Allow the client to talk freely with minimal interruptions. Know when to ask questions. Paraphrase at suitable intervals to convey your understanding of the issue and to give the client a chance to rephrase or reiterate what they have communicated. At the end of a session, summarize the conversation, suggestions, proposed interventions, and successful milestones, if applicable.
Cultural Competence
Working with clients from diverse backgrounds can pose its own individual set of challenges. Diversity in this environment includes areas such as race, ethnicity, gender, religion, age, sexual orientation, financial status, and disabilities.
When dealing with racial and ethnic differences, it is important for counselors to have a good understanding of their own ethnicity and culture. This enables them to assess and accept other cultures without bias. When working in a geographical area that has a broad mix of different cultures, it pays to have a basic understanding of other's beliefs and traditions. However, it is not possible to learn about all cultures, and therefore, a good opening to a counseling session would be to mention your own culture and show an interest in theirs. You may be able to identify similarities and ask questions to gain an understanding of their traditions.
Patience
Infinite patience is a true virtue and a necessity when dealing with the complexities that various people may present. When people seek help, they could be hurting, confused, unhappy, and often desperate, and the best side of their character is not likely to come to the fore. A client who has been coerced into attending counseling may be reluctant to open up, and it can take some time to achieve this. Taking it one small step at a time and exercising large amounts of patience can prove to be beneficial in the end.
Resilience and Setting Boundaries
It is necessary to set boundaries, not only for the clients but also for yourself. Clients will stretch the limits if you allow them, but it always impacts your schedule and places you under unnecessary pressure. Becoming too emotionally involved in cases is also a risk. Adopt some stress management techniques that suit you and your lifestyle, and practice them when necessary. Be careful not to allow clients to contact you at all hours of the day and night. In extreme cases, such as suicide-risk cases, it may be unavoidable, but it's best to keep these cases to a minimum.
When presented with instances of physical or mental abuse, homelessness, and drug addiction, it is likely to take a toll on your well-being. A level of resilience is important if you want to keep your sanity. If you do battle to cope with the harsher realities that your clients are dealing with, perhaps consider forming a support group with some close associates who may have similar challenges or with someone who can offer guidance and support. Talking about the various challenges with clients helps the group members identify and accept their own problems, and possible solutions can be discussed.
Soft Skills Have a Place in Social Work
Without a doubt, it's the soft skills that see us through in everyday life. Being polite, putting ourselves in others' shoes, showing kindness and having patience with others, listening to what people say, and being open to new ideas – all of these are important qualities if we are to get along with our fellow human beings. It takes a little thought and effort to perfect some of these skills, but before long, they become habits.
So, too, for social workers. When applying these soft skills and noticing the effects on clients and colleagues, they eventually become part of who we are and work to our advantage in our dealings with those around us.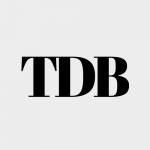 The Daily Buzz combines the pursuit of interesting and intriguing facts with the innate human desire to rank and list things. From stereotypical cat pictures to crazy facts about the universe, every thing is designed to help you kill time in the most efficient manner, all while giving you something to either laugh at or think about!