It's no secret that using YouTube to promote your business and attract new consumers is a great strategy.
In fact, the writing appears to be on the wall in an age when we spend up to six hours each day watching videos. To stand out on YouTube, you must employ all available marketing strategies.
We'll go through how to use these strategies for promoting your YouTube channel and increasing viewership later in this chapter.
These suggestions are an open game whether you're just starting or want to improve your numbers even more.
There are a lot of factors that matter when you are trying to grow your YouTube channel, and we will explain some of the key strategies that you should focus on next.
Brand Your Channel
Branding your YouTube channel is important if you want to foster recognition.
By including branding elements like a logo, cover image, and brand color palette, you make it easier for your audience to remember your channel and recognize your content in a matter of seconds.
You can inspire your channel branding by looking at other people's strategies or examples of how they have built their brands, and incorporate some ideas into your YouTube channel logo and other branding elements.
You can also look at YouTubers in your niche and try to understand how they have gathered their audience.
This is a no-brainer, but it's worth mentioning. Social media platforms like Twitter, Facebook, and Instagram are excellent places to share your YouTube content and drum up some extra views.
You can even create social media posts specifically for each video, which is a great way to tease what people can expect before they click through.
Ensure you're tagging your videos with relevant keywords so people can find them when searching.
Embed Your Videos on Your Website or Blog
If you have a website or blog (which you should), take advantage of that traffic by embedding your YouTube videos on the site.
This is an easy way to get more eyes on your content and can be a great way to encourage people to subscribe to your channel if they enjoy what they see.
You can even create a dedicated page on your website for all your YouTube videos, which can also help you drive traffic from other sources.
Create Engaging Video Thumbnails
When someone is scrolling through YouTube, they're likely only going to give each video a split-second glance before deciding whether or not to watch it.
That's why it's so important to have an engaging thumbnail that will grab their attention and make them want to click.
Luckily, plenty of online tools make it easy to create professional-looking thumbnails without any design experience.
Collaborate With Other YouTubers
One of the best ways to grow your YouTube channel is to collaborate with other content creators in your space.
Not only will this help you tap into their audience, but it can also lead to some great cross-promotional opportunities.
For example, you could promote each other's videos in your description boxes or even do a joint video where you both answer questions from viewers.
Run Ads on YouTube
YouTube offers a variety of ad formats that can help you promote your channel to a wider audience.
While this will obviously cost you money, it can be a great way to jumpstart your growth if done correctly.
Just be sure to target your ads specifically to people who are likely to be interested in what you have to say so you're not wasting your money on impressions that will never convert.
Optimize Your Titles and Descriptions
Your title and description are what show up in the search results, so it's important to make them as keyword-rich as possible.
This will help people find your videos when they're searching for specific terms and give YouTube an idea of what your video is about so they can surface it in related searches.
In addition to using relevant keywords, be sure to also include a call-to-action in your description, so people know what you want them to do after watching (e.g., subscribe to your channel, visit your website, etc.).
A lot goes into ranking well on YouTube, but engagement is one of the most important factors. That's why it's so important to create great content and promote it in all the ways we've mentioned above.
The more people watching and interacting with your videos, the higher they'll rank in YouTube's algorithm.
And when your videos rank high, you're more likely to get views from people who are casually browsing the platform.
What Challenges Will You Have to Overcome to Grow Your Channel?
One of the biggest challenges you'll face is simply getting people to watch your videos.
With over 300 hours of video being uploaded to YouTube every minute, it's easy for your content to get lost in the shuffle.
That's why promoting your videos on all your other channels is important and taking advantage of features like YouTube SEO.
Another challenge you may face is keeping people engaged once they start watching your videos.
If people aren't interested in what you're saying or if your videos are too long, they're likely to click away before finishing.
That's why it's important to hook viewers in the right from the beginning and keep them engaged with interesting content throughout. Finally, you'll also need to be careful about the content you create.
YouTube is a very diverse platform, so you'll need to consider your audience and what kind of videos they're looking for.
If you try to cater to everyone, you're likely to end up with a channel that doesn't have much focus.
To grow your YouTube channel, you'll need to overcome these challenges by creating great content, promoting your videos, and engaging with your viewers.
With a little hard work and dedication, you can turn your channel into a success.
Bottom Line
If you're looking to grow your YouTube channel, there are a few things you can do to give yourself a boost.
From running ads to optimizing your titles and descriptions, there are several ways to get more eyes on your content.
Just remember that the most important thing is to create great videos that people will want to watch and share.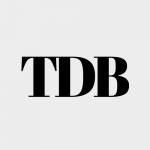 The Daily Buzz combines the pursuit of interesting and intriguing facts with the innate human desire to rank and list things. From stereotypical cat pictures to crazy facts about the universe, every thing is designed to help you kill time in the most efficient manner, all while giving you something to either laugh at or think about!