Though soap-making may seem relatively straightforward, you should implement proper safety measures to protect yourself and others around you. Some processes and soap-making supplies used to make soap, like lye, can be hazardous if not handled correctly. A safe process will make your soap-making experience enjoyable and stress-free. Here are eight safety measures every soap maker should know:
1. Wear Suitable Gloves
Your skin may come into contact with lye and other harsh ingredients during soap making. These ingredients may cause skin irritation, burns, and other forms of skin damage. The right gloves should be long and thick to protect your hands sufficiently. Keep an extra pair of gloves around if you need to replace the first one. Wear clothing with long sleeves for further skin protection, and tuck the sleeves into your gloves. Plastic aprons and coveralls are also an excellent idea to prevent harsh solutions from soaking into your clothing fabric.
2. Use Safety Goggles
As you measure and mix ingredients, you may need to monitor them closely. If lye or other harsh solutions splash into your eyes, they can cause severe damage. Your eyes are particularly sensitive, and some mistakes could lead to devastating consequences. Get a pair of safety goggles to prevent hazardous liquids from getting close to your eyes. The goggles should be tight-fitting to prevent any liquid from seeping in.
3. Wear a Respirator
Some soap-making processes produce potentially harmful fumes. Breathing in these fumes could lead to health complications. A respirator mask offers protection by filtering out hazardous particles. Some ventilators may come with a charcoal filter to absorb unpleasant odors, and others have built-in safety goggles, helping protect your eyes and respiratory system. Your chosen respirator should fit correctly and not leave gaps around your face. It can also help to conduct the process in a well-ventilated area, allowing the fumes to circulate away from your face.
4. Don't Allow Kids and Pets Into the Workspace
Kids and pets are naturally curious and could enter your workspace when you're not looking. They may try to ingest some ingredients, play with equipment, or even distract you while you're busy. That could lead to an accident, harming you and the kids or pets. Mention to your family members that the space should be off-limits when you're working. Don't allow pets near the workspace, either. If you need to leave the workspace, lock it to prevent anyone from entering.
5. Use the Right Equipment
Lye is a caustic material that can react with some materials and cause damage. Stainless steel, plastic, and glass are ideal because they don't react with lye. Enamel-covered tools are also suitable, but you should avoid aluminum, copper, and cast iron because they can react with lye and produce hazardous fumes. A digital scale is more accurate when measuring soap making supplies than measuring cups. The right measurements can help you create a safe product.
6. Pour Lye Into Water
One mistake some soap makers make is thinking that pouring water into lye is the same as pouring lye into the water. While it may not seem like there is any difference, the former can produce a violent reaction and cause the solution to splatter. The right way to do it is to pour the lye into water while stirring with a plastic or wooden spoon. This will help disperse the lye and prevent any violent reactions. Keep stirring while pouring for an even solution.
7. Label Your Containers Correctly
You may need to use several containers for the ingredients when making soap. Label them clearly to know what each container contains. This way, you won't accidentally mix up the solutions and use them in the wrong place. It's also a good practice to keep all hazardous materials in hard-to-access areas and out of reach from children. Keep them in a secure container, and label them clearly so no one can mistake them for something they are not.
8. Dispose Of Waste Properly
When disposing of hazardous materials, you should be extra careful. Don't throw them in the regular trash because that could lead to pollution. Consult with your local authorities and waste management services for the proper way to dispose of hazardous materials. You can reuse some leftover ingredients in other projects if you don't want to eliminate them.
Get Your Soap Making Supplies Today
Making soap is a fun and rewarding activity, but it does come with risks. These are some safety measures every soap maker should implement to stay safe and healthy. Follow them, and you can successfully make soap without any complications. Get the soap-making supplies you need and start crafting!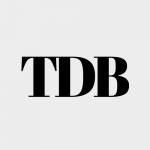 The Daily Buzz combines the pursuit of interesting and intriguing facts with the innate human desire to rank and list things. From stereotypical cat pictures to crazy facts about the universe, every thing is designed to help you kill time in the most efficient manner, all while giving you something to either laugh at or think about!