There are a lot of factors to consider when you're thinking about how to sell your business and how to get the best price.
Many small business owners spend so much time running and growing their business that they have little time for preparing for an exit.
This can be a crucial planning piece that often gets overlooked.
You want to get the most out of your business at the time that fits best with your life, but life and market cycles rarely coincide.
Let's look at how to determine the best time to sell your business.
Understanding the Market and Business Conditions
You'll want to understand how overall market and industry conditions affect the best time to sell your business.
It's best to sell your business when the economy is healthy because you'll likely get a better price than if you sell during a recession for example.
You Should Also Consider Any Factors Relevant to Your Industry.
Are there any regulatory changes coming soon that will help or hinder your business? It's likely that a potential buyer will be aware of these impending changes and will adjust their price accordingly.
How to Determine the Value of Your Business
This is no easy process and it's best to get some professional help if this isn't your forte.
All these approaches are detailed, so this is just an overview. To get a proper valuation, you'll want to consider most of these factors.
First, you'll want to add up all your assets like real estate, tangible goods and equipment and then subtract liabilities.
You'll also want to calculate based on revenue by looking at your annual income and then applying a multiple based on what other businesses in your industry go for, often 2-3X of annual revenue.
You can also use a multiple of EBITDA (earnings before interest, taxes, depreciation, and amortization) which is a measure of a company's overall financial performance. It's common to multiple your EBITDA by 2-10X depending on the industry and overall health of the business.
Don't forget about other things of value that don't get represented on a balance sheet, including great location, strong online reputation, competitive advantage, customer diversity and established processes.
Determining the Best Time to Sell
There are several factors that contribute to an ideal moment to sell.
The best time to sell is when your company has a solid record of growth, and its market is expanding. Buyers will be looking to the future, and they want to see a solid and consistent record of enticing.
Factors affecting the overall economy can also determine when the best time is to sell. Is the economy in an overall period of growth or are there fears of a recession.
Low interest rates can be a strong factor in an advantageous sale.
Preparing for the Sale
The best practice for preparing your business for sale is to get started early – perhaps as far as three years before you want to exit.
You'll want to clean up the books and records, as well as completing any maintenance on buildings and vehicles. The business should look as attractive as possible and not present any headaches to potential buyers.
To prepare for a due diligence process that will look at three years of previous operations, you should:
Get financial and tax records in order.
Gather all legal documents such as contracts, agreements, leases, etc.
Collect relevant customer information.
Document your business's operations, structure, and systems.
Have an accurate inventory of business assets.
Marketing the Business
You should be ready to market your business to potential buyers – something you should already be familiar with to begin with.
Make sure you have a good story for why you want to sell as this will be an important part of whether a person decides to buy or not.
Make it clear to the buyer why your business is worth what you're asking for. Tout any of the advantages that you think don't necessarily come across in the financial documents.
Negotiating the Sale
There are still plenty of things that can go wrong when you get down to negotiating a final price and ultimately closing your business.
It's best to be well informed at every step of the process and to be as transparent as possible with the buyer as misunderstandings can often upset negotiations.
Think about getting professional help during the negotiation, including an experienced lawyer who has dealt with business transitions.
You'll want to get a letter of intent that lists a proposed price range, terms, vendor financing and a payment schedule.
One way to ease the negotiation is to cooperate during due diligence by having up-to-date financial statements. Let the buyer speak with key employees, as well.
You should also think about finding a buyer who has similar values and plans for your business, so think about more than just price in the negotiation process.
Get to know who they are and see if they are a worthwhile steward of an operation that has probably taken so many years, or decades, of your life to come to fruition.
You'll also want to work out how involved, if any, you'll be with the business during the transition. This can be extremely helpful to a potential buyer so consider offering your services should they encounter any unforeseen problems.
Conclusion
To get the best price for your business, you'll want to consider a variety of factors.
What are the existing market conditions and how do they impact sale price? How are you going to value your business, so you get the maximize price? What can you do to prepare your business for sale? How can you market your business and what should you do during the negotiation process?
These questions will help guide you as you get the best price for your small business.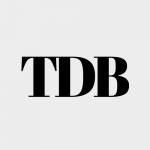 The Daily Buzz combines the pursuit of interesting and intriguing facts with the innate human desire to rank and list things. From stereotypical cat pictures to crazy facts about the universe, every thing is designed to help you kill time in the most efficient manner, all while giving you something to either laugh at or think about!