If you want to change the appearance of your truck, you will have to choose between repainting your vehicle and installing a truck wrap. Both options come with their fair share of pros and cons, with varying degrees of durability and versatility.
Making the right choice depends on what you're trying to achieve, how much you want to spend and how long you want the new design to last. Wrapping or repainting your truck won't affect your diesel parts, but it could affect the overall value.
Keep the following information in mind when debating between a truck wrap vs. paint:
Truck Wrap Vs. Paint
A truck wrap is a large vinyl graphic or decal that can be placed on the surface of the vehicle. They are often used to label commercial trucks and vehicles as part of a fleet. You can design your own custom decal by contacting a local print or auto shop.
This isn't the same as painting the surface of a vehicle. Trucks need special vehicle water-based paint that's applied using a spray gun. It consists of polyurethane-based enamel that's designed to protect the surface from environmental damage.
Truck Wrap Pros:
Truck wraps are easy to install without the help of a professional. You can apply or remove a wrap in just a few minutes, giving you the freedom to change the appearance whenever you want. The decal won't damage the paint underneath, so you don't have to worry about permanently changing the appearance.
Decals are also much less expensive than vehicle paint, including the required labor. Depending on the size and complexity of your decal, you should be able to order one for a few hundred dollars or less, especially if you're buying in bulk. This makes it the preferred option when redesigning a fleet of vehicles.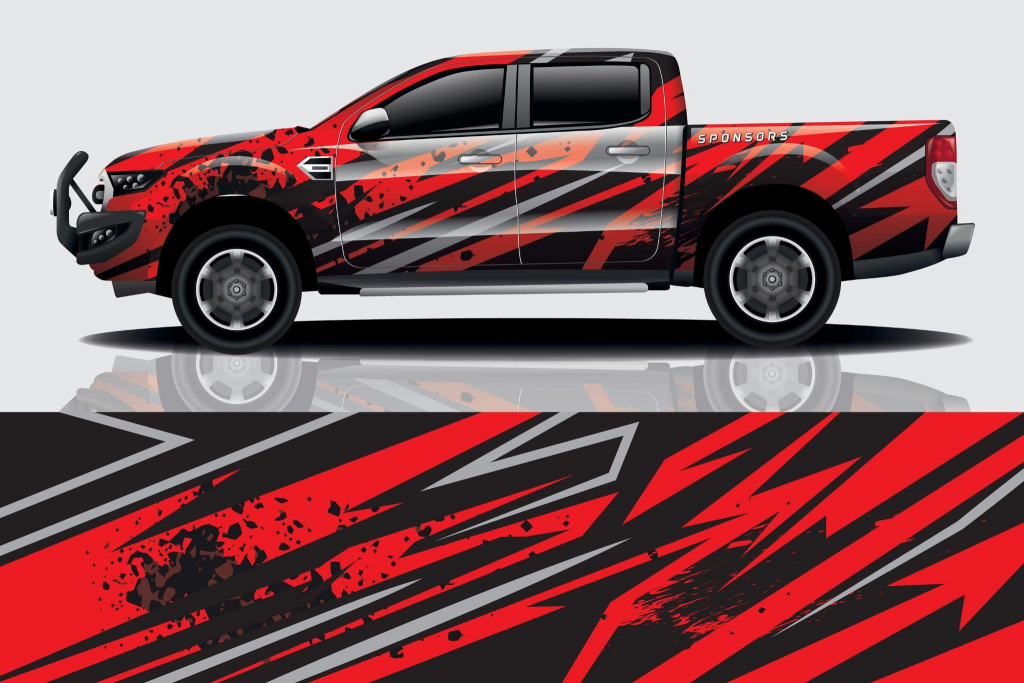 Wraps are perfect for adding logos and complex designs to vehicles. You can recreate your company's logo or brand with just a few clicks. Paint isn't as good at capturing the fine lines and shapes that often come with branding materials.
You don't have to own a business to use car decals. Some wraps feature solid colors and less noticeable designs for a more sophisticated look. If you just want to change the color of your truck, consider wrapping it instead of adding a new coat of paint.
Truck wraps are easy to maintain. You should wash the wrap regularly or wipe it down with a wet cloth. Expect your new wrap to last around 10 years if you care for it properly.
Truck Wrap Cons:
You can't stick a wrap on just any vehicle. The surface of your truck should be clean and free of any imperfections. If the paint is damaged or the surface is uneven, the vinyl wrap won't properly adhere to the truck.
It's best to go with a new coat of paint if your truck has seen better days. Vinyl wraps are best used on cars and trucks that are in good condition.
Truck Paint Pros:
Repainting your truck is the best way to permanently change its appearance. A high-quality paint job should last as long as the vehicle itself, so you don't have to worry about having to replace it down the road.
It offers a clean, all-over, professional look that will serve you well for years to come.
That's why painting offers the biggest return on your investment. You will likely be able to find a buyer for your truck when you decide to sell it. It can be a great way to set your truck apart from other sellers on the market.
However, you shouldn't paint a custom logo on your truck if you plan on selling. You don't want someone else driving around in a car with your name on the side.
Truck Paint Cons:
You probably can't repaint your truck by yourself. You will likely need to take your car to a professional to have it repainted. This can be a complicated process, so avoid going it alone unless you have access to the right equipment.
While your car is in the shop, the professionals will have to remove the old paint, which takes time. Every new coat will also have to dry for at least eight hours. And every paint job needs at least three coats, so don't expect to have access to your car any time soon.
Adding a new paint job will be expensive, so make sure you are committed to whichever color you choose. These jobs usually run between $3,000 and $10,000.
Truck paints also tend to be more vulnerable to wear and tear than truck decals. You will need to seal in your new color with a vehicle wax. It's also important to wash it regularly to prevent nicks and chips.
Don't expect your new paint job to solve all your problems. Any scratches, dents, holes or rust will likely show through the paint.
After You Decide
Regardless of which option you choose, remember to maintain your truck to make the most of your new paint job or custom vinyl wrap. Find replacement EGR coolers to prevent the engine system from overheating.
Install new IPR valves to improve engine performance as the years go by.
With a fresh look, your truck will be the talk of the town.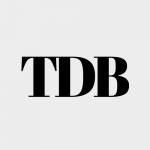 The Daily Buzz combines the pursuit of interesting and intriguing facts with the innate human desire to rank and list things. From stereotypical cat pictures to crazy facts about the universe, every thing is designed to help you kill time in the most efficient manner, all while giving you something to either laugh at or think about!