Everyone experiences stress at one point or another which is why it's important to understand what stress is and how you can prevent it from taking over your life.
This feeling of pressure usually comes when we have demanding responsibilities, are worrying about something, have a lack of control over a situation, or during times of uncertainty.
Stress can have a huge impact on our lives and while it can affect us both physically and mentally, it can also affect our behavior. Symptoms include:
Physical: headaches, upset stomach, racing heartbeat, tired, tight muscles
Mental: forgetful, distracted, indecisive, anxious, depressed
Behavior: change in eating or sleeping habits, drinking/smoking more, crying.
It comes as no surprise that stress can have a negative impact on our sleeping habits.
When we feel stressed, we often experience the additional struggle of falling or staying asleep due to the high levels of stress hormones in the body.
In some cases, stress can lead to insomnia and sleep deprivation, which in turn, creates added stress.
This can turn into a vicious cycle of being too stressed to sleep and becoming so tired that it begins to make you feel even more tense and anxious.
This cruel cycle means that it is vital to leave behind and forget any stress from the day before going to bed in order to prevent this repetitive series of events from taking place.
Lack of sleep and stress often go hand in hand which is why it is essential to try and forget about problems before attempting to sleep.
This is usually easier said than done, but the following tips have been proven to be successful and could be the solution you have been looking for to help you relieve stress before bedtime and promote healthy sleep habits:
1. Exercise
Exercise is widely considered as one of the best ways to relieve stress and hence, is great at keeping your sleeping pattern in line.
Not only does exercise benefit your health physically, but professionals have found that the mental gain is just as significant.
Exercise releases endorphins throughout the body which are often referred to as 'feel-good' hormones because they leave you feeling positive and full of energy.
While exercise may not directly solve any of your problems, it allows you to blow off steam, take some 'me time', and puts you in the right mind frame to tackle your troubles.
Working out also loosens your muscles which helps to stop them from becoming tight and tense during periods of stress.
Taking part in some form of physical activity during the day makes it easier to wind down in the evening and you are more likely to fall and stay asleep at night.
The most popular forms of exercise include walking, running, cycling, swimming, skipping, gym classes, or playing sport.
It is best to complete these activities at least a couple of hours before you wish to wind down to ensure your body temperature has enough time to return to normal.
2. Switch Off
One of the biggest causes of stress is work and with working from home becoming increasingly popular, is it important to stick to strict working hours in order to give yourself a well-deserved break.
Homeworking can make it easy to blur the lines between working hours and downtime, resulting in the thought of work and the stress that comes along with it having a constant spot in the forefront of your mind.
By creating a daily routine with specific timeframes for work and utilizing the 'do not disturb' setting outside of these hours, you will allow yourself to have time for personal activities without worrying about anything work-related.
Your brain sees your bedroom as a place for rest, so it is important to keep this space work-free so that you don't confuse these bedroom and sleep associations and replace them with thoughts of work.
Although it may be tempting, you should never check emails or any other work messages before sleeping because not only will it continue to play on your mind, but the blue light emitted from smartphones can prevent you from falling asleep too.
This can leave you tossing and turning in bed unable to sleep which will result in you feeling even more stressed. Additionally, ensure the quality of your pillows, mattress and duvet bring ultimate comfort!
We tend to ignore these sure-fire signs of needing a complete bedroom makeover. If you're not sure what is the best quality, brands such as Hypnos, Sealy, and Vispring are the top quality brands designed for better sleep.
3. Be Vocal
During times of stress, it is really important not to bottle everything up and to instead reach out to your friends and family who can act as an emotional support system and help you cope with anything that is troubling you.
The first step of overcoming stress is to identify what is causing it and talking to someone you feel close to is a great place to start if you are unsure about this.
It can be useful to talk through your problems with someone you can trust as they can offer their point of view and help you see things from a different perspective.
If you struggle talking to those you love, there are a number of both religious and non-religious organizations that also offer support to those who need it.
If you require more advice, you could speak to your doctor and see what they recommend. It is important not to ignore the feeling because when left, stress can become extremely overwhelming.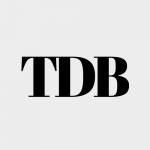 The Daily Buzz combines the pursuit of interesting and intriguing facts with the innate human desire to rank and list things. From stereotypical cat pictures to crazy facts about the universe, every thing is designed to help you kill time in the most efficient manner, all while giving you something to either laugh at or think about!