Recycling has been promoted as a way for businesses to contribute to a healthier environment. However, recycling is beneficial for saving the planet and increasing the company's budget.
Money and waste are strongly linked because consumerism means that spending and consumption are at similar levels.
If you, as a business, buy more products than needed, of course, you'll throw money out the window. 
But the main reason why companies should recycle more is that research has reported that 100 businesses are responsible for 71% of greenhouse gas emissions worldwide.
And the number might increase in the future, also because some of the most important industries (energy, transport, manufacturing and construction) contribute to gas emissions. 
Although regular people are encouraged to recycle and become more sustainable regarding their purchases, these efforts tend to be too insignificant compared to what businesses could do to minimize pollution, from choosing more sustainable manufacturers to having waste material management.
Most of these practices could help maximize business profit, which can then be invested in more important aspects of a company. 
Recycling Can Reduce Disposal Costs 
Depending on the disposal company, you may pay more or less for their services. For example, if charged by the truckload, you may be expected to pay up to £290, but if priced by cubic yards, the final price can decrease.
Builder's waste can also be quite pricey, but the final cost depends strictly on the type of waste being disposed of. Landfill taxes can also be expensive, but this might not be one of the best disposal solutions. 
Regardless, as long as you can recycle better and more, you'll be able to save on these costs, especially if your business frequently uses specific materials to make a final product.
Recycling also costs less, although the prices have increased lately due to the complexity of the process because materials cannot be contaminated to be properly recycled.
At the same time, recycling some products is cost-effective, especially for metal and glass, where recycling aluminum takes around 95% less energy than producing new material. 
Recycling Can Increase Product Life Cycles 
You could also save money as a business by investing in reusable goods that can increase the product's life cycle, especially for regularly-purchased items.
But you can also use recycled materials in your manufacturing processes, such as the following companies:
Garnier, a cosmetics company, uses recycled plastic in packaging, and by 2025, the business intends to manufacture packaging with only recyclable, degradable or reusable materials;
Nike has lowered the volume of waste material resulting from the cutting and sewing processes by 60%;
Dell manufactures its monitors and desktops from recycled plastics and has a program that allows customers to send their old computers to build new ones from them;
If you've got materials to recycle, the only thing you need to do to increase life cycles and minimize costs is to become interested in the multiple ways of recycling. Not all materials can be recycled, for example, food waste, ceramics, or medical waste. 
Recycling Can Source Profit 
When you want to profit from your waste, you could search for recycling programs that buy junk, reducing waste management expenditures.
For example, some of the materials that can be sold include paper (cardboard and scrap paper), metals (aluminium, copper) and electronics.
Depending on your company's size, you might get more or less money, but the effort is still considerable, and you won't lose anything in return. 
However, you need to check the laws in your area and ensure you're not doing something wrong regarding selling waste.
For example, in some regions, it's illegal to sell trash in a different state than where you produced or bought it.
Other recycling programs pay you for your company's junk mail or reimburse you for certain receipts, regardless of your company's location.
Recycling Can Help You Stay Compliant With Laws 
In the European Union, there are specific policies on recycling aspects, from batteries and accumulators to sewage sludge.
Consequently, plenty of laws offer guidance on properly disposing of these materials, but they also mention the fees you might need to pay in case you're not a complaint. 
For example, plastic taxation in Europe is quite challenging for enterprises since they need to consider invoicing, pricing, handling compliance, and much more to avoid financial burdens.
The recycling tax policy states that for each kilogram of plastic waste that's not properly wasted, there's a £700 fee per tonne that must be ensured by the state, which is, of course, gathered from businesses.
Recycling Can Increase Sales 
As recycling became an important matter for Gen Z and Millennials, more people from these generations are preoccupied with purchasing products from non-wasteful businesses prioritizing the planet's condition.
In other words, clients demand more green products that have a low impact on nature and can be used for many years, even if this means they need to invest more money in these products. 
So, according to the latest dynamics in consumer behaviour regarding sustainability, you may be able to increase sales by having a proper waste management program.
This shows that you care about what customers preach and engage in the recycling process so that you consume as less as possible.
This movement can also encourage you to produce more sustainable products or make your services less-energy consuming so that you can identify your company as a pro-environmental one. 
You could start by having a sustainable or ethical certification that you can achieve by adopting proper practices.
However, try to avoid greenwashing because customers will reveal the businesses' true intentions at some point since anything can be found on the internet about a company.
If you really want to be a successful and sustainable business, it's vital to have clear goals and actively work toward achieving them.
Wrapping up
Recycling can do more than just help the environment. If your company can adequately recycle, you'll be able to save on considerable costs on manufacturing processes and disposal services.
It has also become a necessity to stay compliant with laws.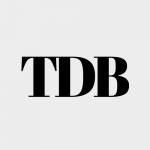 The Daily Buzz combines the pursuit of interesting and intriguing facts with the innate human desire to rank and list things. From stereotypical cat pictures to crazy facts about the universe, every thing is designed to help you kill time in the most efficient manner, all while giving you something to either laugh at or think about!