Pumpkins are organic powerhouses of nutrition and fatty acids, and they are more than just Halloween decoration material or ingredients for lattes or pies. The pumpkin seeds and the oil obtained from its seed possess numerous health benefits and are prescribed to support multiple health treatments.
It concludes a long list of benefits like improving your metabolism and physiological health. It helps prevent many diseases and actively supports diabetes, hair loss, and cancer treatments.
Pumpkin seed oil possesses benefits for men and women. In women, It provides relief of menopausal symptoms. In men, it is proven to provide good results in hair loss treatment.
Various studies have shown the greater capabilities of pumpkin seed oil.
These studies and experiments prove that It can soothe an overactive bladder, improve heart health, and treat various health problems. Here, we will discuss the health benefits of using pumpkin seed oil. But before we discuss why you should be using pumpkin seed oil, let's find out what it is and its nutrition value.
As the name suggests, the pumpkin seed oil is extracted from the seeds of the pumpkin. It is commonly known as Pepita oil. Cucurbita pepo and Cucurbita maxima are the most common types of pumpkins used to obtain the oil.
The two methods of extracting the oil are Cold pressure and Heat exposure method. The cold pressure extraction method retains the beneficial antioxidants, which the heat exposure method fails to do. Hence, it is often not preferred over the cold pressure method.
USDA provides the following data, and according to the data, one tablespoon of organic pumpkin seed oil contains:
Calories: 120
Fat: 14g
Sodium: 0mg
Carbohydrates: 0g
Fiber: 0g
Sugars: 0g
Protein: 0g
Now let's discuss the benefits of using pumpkin seed oil.
Beneficial in the hair-loss treatment
There are studies to support the fact that using pumpkin seed oil in hair loss treatment is effective. Especially in men, it shows greater results. The pumpkin seed oil contains zinc, which regulates hormonal imbalances, and vitamin C supports hair growth.
For instance, according to a study in 2014, a man observed a 40 percent increase in his hair count because he consumed 400 milligrams of pumpkin seed oil every day for about 24 weeks. And in the same treatment, no side effects were registered.
Improves prostate health
Pumpkin seed oil works wonders in maintaining prostate health, and it prevents diseases like prostate cancer. A common medical condition where the prostate becomes enlarged is called Benign prostatic hyperplasia (BPH). It can block the urine flow and is extremely painful.
It is clinically proven that using pumpkin seed oil can help reduce BPH symptoms.
According to a study published in 2009, a man received positive results after consuming 320 milligrams of pumpkin seed oil every day for six months.
Supports mental well-being
In today's busy and running life, the most crucial thing is to focus on mental well-being, and we all need to take steps towards achieving sound mental health. Pumpkin seed oil is prescribed to support mental health-related problems like anxiety and depression.
The presence of tryptophan helps promote sleep and is often recommended to patients dealing with depression or insomnia.
Some studies conducted on animal subjects shown that pumpkin seeds possess anti-depressing qualities. And pumpkin seeds can also help children with depression, a study of the British Journal of Psychiatry reported.
Beneficial for heart health
The pumpkin seed oil contains anti-inflammatory properties, which makes it extremely helpful in maintaining heart health. It also helps regulate high blood pressure and high cholesterol levels, which are the two major risks of heart diseases and strokes.
It helps reduce blood pressure and cholesterol level, which is proved through various studies on animal subjects. It can be used as an aid for diabetic patients as it helps in insulin regulation.
Aid for cancer treatments
It helps in reducing the risks of certain cancers. However, it is not a cure for cancer, but it supports multiple cancer treatments like breast-cancer in post-menopausal women and prostate cancer.
The pumpkin seed oil is a great aid for cancer patients in preventing and supporting the treatment.
Overactive Bladder Relief
Pumpkin seed oil is effective in soothing an overactive bladder and treat urinary disorders. Many studies and experiments showed pumpkin seed oil working worders for providing relief from overactive bladder symptoms.
It is also helpful in providing relief of menopause symptoms. In a study conducted on 35 women, the women who took pumpkin seed oil reported less hot flashes, joint pain, and headaches than the other women who were not consuming it.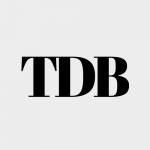 The Daily Buzz combines the pursuit of interesting and intriguing facts with the innate human desire to rank and list things. From stereotypical cat pictures to crazy facts about the universe, every thing is designed to help you kill time in the most efficient manner, all while giving you something to either laugh at or think about!