We tend to get excited while buying a new phone. Most of us have the habit of changing the phone now and then. But spending a lot of money every time on mobile is never considered a good idea.
Hence many people consider buying used or refurbished phones.
You would get used phones at many places but it is important to spend your hard-earned money even though you are buying the refurbished phones.
There are many offline and online mobile stores that provide you with the refurbished phones in excellent condition and at an excellent price.
Generally, these refurbished phones are available at less price as compared to the new ones.
Hence if you are on a budget and wish to get a smartphone with all the trendy features then you can certainly consider buying a refurbished phone.
Getting a refurbished phone would help you to save a lot of money on the phone. But you would need to keep in mind getting the one from the authorized supplier.
Hence make sure you follow the proper guidelines before placing the order.
There is a difference between a used phone and a refurbished phone.
Generally, when the manufacturer or supplier receives the phone from the customer due to any defect, they repair the same and make it available for selling purposes.
Hence most of us prefer getting a refurbished phone.
Here are a few of the questions you should ask yourself before buying the used or refurbished phone.
Should You Buy a Used or Refurbished Phone?
Some people think that reconditioned or refurbished phones do not last long while some of you must be thinking that a used phone works better.
Most of the people tend to get the refurbished phone and when they wish to change it to the new one, they can sell of this at a better price and buy the new refurbished ones.
Most of the refurbished ones come with a warranty as well while used phone generally does not provide it.
If you wish to find good deals on refurbished or reconditioned or used phones then you can head over to a website like Craigslist.
But here you would be dealing with the individuals hence there always would be a risk as there would be no guarantee or return or refund.
Hence you would need to choose the seller carefully. The websites like eBay offer second-hand as well as refurbished phones at the best price.
But here these sites do not examine the phones and many scammers take advantage of it as eBay lists individuals on its site for selling purposes.
The marketplaces like Amazon are considered the best option to buy the refurbished phone. Here they take the guarantee of everything right from the return to warranty.
Hence it is always considered the best deal to buy refurbished phones from the websites like Amazon.
Is This Refurbished Phone Unlocked?
No matter which type of phone you are planning to buy make sure to check whether the phone is locked or unlocked.
If you get the locked phone that means you won't be able to activate it since it would be locked by any of the carriers.
Hence try to get the unlocked phone which would enable you to use any of the operator services.
Is This Phone Stolen?
There are always chances of getting the stolen phones if you are trying to buy a second hand or refurbished phone.
Hence make sure the phone that you buy is not stolen or blacklisted. There are many scammers who try to sell the stolen phones through websites like eBay or Craigslist.
Such phones are generally blacklisted by the owner and hence you won't be able to use those phones.
If you are buying the phone from the store or ant retail site then they generally check the serial number before getting that phone from selling.
Will I Get a Warranty for the Used or Refurbished Phone?
This is the most important question that you should ask before getting refurbished or used phones.
Generally used phones are not covered for warranty but the refurbished phone does come with a warranty of 90 to 180 days.
Make sure you get the phone which comes with the money-back guarantee and the warranty.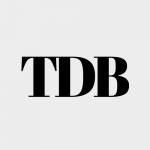 The Daily Buzz combines the pursuit of interesting and intriguing facts with the innate human desire to rank and list things. From stereotypical cat pictures to crazy facts about the universe, every thing is designed to help you kill time in the most efficient manner, all while giving you something to either laugh at or think about!