Being stuck at home for months maybe something new to a lot of people. It means not being able to do their usual routine and to practice what they've been accustomed to for years.
This is true now that the world has been hit by the pandemic, and people have no choice but to stay still and let nature take its course.
On the bright side, however, this is a chance to discover new things, such as other pastimes and activities that could get you entertained as you while away the time. Among these is solving jigsaw puzzles.
A Healthy Distraction for All Ages
There's something quite fascinating about doing puzzles. It keeps you occupied and somehow distracted—though in a good way.
That's why it has become quite a trend during quarantine periods. It's not all the time you'd want to browse your mobile phone or watch your favorite TV series over and over.
At some point, you'd need something worth your time and effort, one you can enjoy while stimulating your brain.
Puzzle solving can give you all that. Also, playing jigsaws is an activity you can enjoy with your family and friends, especially when doing custom puzzles that feature everyone's personal photos. (1)
Whether doing it solo or with a group, working on puzzles can be a healthy distraction.
It doesn't matter if you're young or old. You can never be out of place when engaging in such an enjoyable activity.
Aside from the fun it provides, jigsaw puzzles also challenge your cognitive abilities and improve your creativity, concentration, and focus. (2) (3)
With all these benefits, there's no reason not to be drawn to playing puzzles as a hobby.
There's nothing like unfolding a beautiful image while you slowly but surely connect the tiny pieces together. Truly, it's a rewarding experience you'll want to go over again if you can.
Puzzles for Sprucing Up Your Living Space
You've probably been playing puzzles longer than you can remember. But have you ever considered using puzzles to spruce up your space?
If you have a collection of puzzles you've completed over the years, why not put them up for display?
This will surely make for an interesting and rewarding display at home. It's not every day someone gets to walk into a house adorned with framed puzzles.
So don't be surprised if your relatives and friends would find your home intriguingly unique and fascinating.
Displaying your completed puzzles is an opportunity for you to showcase a part of yourself that you haven't fully shared with others.
If you need ideas on how to decorate your space using the hobby you love, here are a few suggestions.
1. Make a Puzzle Table
Making a puzzle table is worth your time and effort because it can make for a delightful centerpiece, especially in your living room.
You can do this with any type of table, and once you've completed the puzzle, you can cover the table with glass to keep the pieces in place.
Take note of the size of the glass and make sure it fits the tabletop well so there are no miscalculated edges. (4)
If you want the puzzle table to be more eye-catching, consider highlighting it with custom jigsaws.
These can be puzzles featuring photos of your family, pets, or travels. Anything goes, and you're free to choose any puzzle design you want for your centerpiece.
2. Craft an Accent Wall
For bigger puzzles, there's no better way to display them than to hang them on your wall. You can create an accent wall design that would match the style of your interior, no matter where you place it.
It could be in your living room, bedroom, kitchen, reading room, or home office. You can even design jigsaw-inspired accent walls in all these rooms if you wish. (5)
The accent wall doesn't have to feature puzzles alone, but the focus should be on the puzzle. For example, you can surround it with family photos or a collage of your favorite images.
This way, you'll be reminded of how you were able to successfully finish the jigsaw every time you view it.
The days and nights will surely be worth it, and there's nothing more rewarding than that.
3. Frame Your Mirrors Using Puzzle Pieces
If you have countless puzzle pieces you no longer use, don't throw them away just yet. You can use them to make unique home décor pieces that would surprise any person who views them.
If you have oversized mirrors in your living room, hallways, or bedroom, for example, you can uniquely design them by gluing puzzle pieces on their frames.
Just grab a glue gun, gather your puzzle bits, and start working on this exciting mirror project. (5)
You can leave the pieces as they are—that is, in multiple colors and prints. Or you can paint them in any color you want that would match your furniture and interior. You can get creative however you like.
You can also use other decorative accents to make your masterpiece more stare-worthy.
Think of sticker decals, flower cutouts, and other shapes or styles you want to add. (5)
4. Create a Puzzle Corner
If you don't feel like hanging your puzzles or turning them into a tabletop décor, you can still show them off by turning a little corner of your home into a puzzle corner.
You can place all your puzzle pieces and just leave them on tables or even the floor.
It's also a subdued way of inviting guests to give it a try. Who knows, they might find an unknown desire for solving puzzles through your jigsaw nook.
Your puzzle corner can be turned into a cozy space by throwing in bean bags and soft floor pillows.
This will make your friends and family comfortable while undergoing brain training.
Soon enough, you may find kids and kids-at-heart spending hours just completing the puzzles.
Conclusion: Puzzled and Dazzled
Solving puzzles isn't just an exercise for the brain. You can take advantage of their natural charm and uniqueness by thinking of ways to display your achievements.
Your goal to be distracted has been successfully met, and you now have a trendier and more stylish living space to go home to. So go ahead and enjoy your jigsaw puzzles to the fullest.
Let them grab your attention as you relax your mind. After every masterpiece you finish, think of ways you can display them as your way of rewarding yourself for your consistency and hard work.
References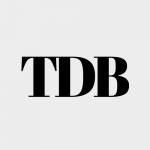 The Daily Buzz combines the pursuit of interesting and intriguing facts with the innate human desire to rank and list things. From stereotypical cat pictures to crazy facts about the universe, every thing is designed to help you kill time in the most efficient manner, all while giving you something to either laugh at or think about!