Psychological counseling has become more accepted over the past couple of years as discussions surrounding mental health are becoming widespread.
Workplaces, schools, and the general public are ready to discuss pressing matters like mental health and its issues. In addition, society is coming to terms with the fact that mental health is as important as physical health, and often both go hand-in-hand.
Psychological counseling has proven effective in most cases, whether it's a trivial mental health problem like stage fright or exam stress or a disorder like depression or anxiety.
Although there exists tons of data and research regarding the benefits of psychological counseling, for those still not convinced, here's how psychological counseling improves your quality of life.
1. Develop Healthy Coping Mechanisms
Using humor to conceal your true feelings or put a positive outlook when you're struggling on the inside is a way of coping with negative emotions and stressors in life.
It's common for people to develop coping mechanisms to deal with an issue at hand, like stress, depression, or anxiety. What matters is how healthy the coping mechanism is.
While humor is an accepted coping mechanism, sometimes it may divert attention from the fact that you need help.
This approach puts your mental health on the back burner and leads to the suppression of emotions that are more harmful in the long run.
With a licensed professional, you can work on building mechanisms that are not detrimental to your mental health in the long run. For instance, engaging in cathartic activities like meditation or yoga would build a healthy coping mechanism for anxiety.
In addition, the quality of services provided by counselors has improved dramatically in recent years with the introduction of online therapy and online clinics and accessible educational resources like CACREP accredited online counseling programs for graduate-level counseling studies.  
2. Support System
One of the many reasons why psychological counseling has proven fruitful is that it allows people to build a support system for themselves.
Psychological counseling in the form of group sessions is a good way of creating a network of positive and supportive individuals with whom you can share your struggles.
Even folks who find it difficult to talk to someone when they're experiencing issues in life can rely on their therapist or counselor for support.
It's important to understand that not everyone has a trusted individual in their life, someone they can vent to or share their sorrows and happy moments with.
In that regard, a therapist or counselor can be your support. Individuals with severe mental health issues like addiction or suicidal disorders can enhance their quality of life by engaging in group counseling sessions.
Support groups are a great way of meeting people who might be going through the same situations as you. In addition, you can familiarize yourself with what coping mechanisms are in use by other people.
3. Non-judgmental Approach
You may have friends and family members with whom you might be comfortable sharing your thoughts and feelings.
However, what differentiates a therapist from friends and family is the non-judgmental approach of a psychological counselor.
Apart from the qualifications and credentials of a therapist, the most important and deciding factor is their non-judgmental approach to your troubles and issues.
Psychologists and other mental health professionals receive training to adopt non-judgmental behavior to view your situation from an unbiased lens.
Therefore, your therapist would listen and understand you without passing judgment and allow you to express yourself freely, even if it's just within the walls of the clinic.
Of course, expressing your concerns without any judgment or backlash won't magically solve all of your problems.
Still, it does give you the room and space to know that you're not alone and that there is light at the end of the tunnel.
4. Acceptance
Every person goes through the five stages of grief, as the Kubler-Ross theory suggests. These stages are denial (unable to accept), anger (hating the situation or yourself), bargaining (negotiating a different result), depression (feeling of sadness), and, lastly, acceptance.
Most people get stuck in one of the five stages of grief for a long time until they accept whatever has happened. Regardless of the severity of the situation, practicing acceptance will only bring you mental peace and clarity.
Human beings are not born with the ability to accept every turmoil as it arises. That is what therapy and counseling can help you with.
For individuals with such issues, therapists prescribe various coping strategies and activities to maneuver thoughts and actions and become more accepting. Lack of acceptance puts you on the back burner, slows the pace of life, and, in most cases, affects social life, relationships, and physical health.
5. Reducing Symptoms
Although psychological research and testing are more advanced, psychiatrists and researchers still haven't developed treatments and solutions for various problems.
Various treatments and types of therapy cater to most psychological conditions or disorders. However, some don't have a cure.
Still, with psychological counseling, people can work on controlling their symptoms and developing coping strategies.
Not just that, even people with depressive and anxiety disorders can work on reducing their risk signs and symptoms through therapy.
Long-term psychological counseling is an excellent way of improving your mental health and often works better than short-term therapy.
6. Fosters Better Relationships
Though psychological counseling is about working on yourself and overcoming your shortcomings, it also improves your interpersonal relationships.
A good relationship with your friends, family, or coworkers begins with a better understanding of who you are and your needs.
If you're unclear about what you want from life or those around you, you may find it challenging to communicate to others what you want.
Psychological therapy can help you look deeper and understand what you want from life and the people around you.
Sometimes, it's essential to look at a troubling situation objectively, and you might realize that you need to work on yourself. It's not always the other person who will be at fault.
No one is perfect; therapy can help you understand where you need to improve to be a better friend or partner.
Conclusion
Psychological counseling is crucial for dealing with your mental and emotional health issues. Since mental and physical health is closely tied, working on your emotional well-being when the need arises is important.
Of course, therapy helps with issues like depression, anxiety, and eating disorders, but overall, it improves your quality of life.
You can practice healthy coping strategies, become more accepting and attain a new level of peace and happiness that enhances your quality of life.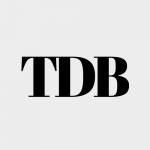 The Daily Buzz combines the pursuit of interesting and intriguing facts with the innate human desire to rank and list things. From stereotypical cat pictures to crazy facts about the universe, every thing is designed to help you kill time in the most efficient manner, all while giving you something to either laugh at or think about!