U.S. politics are in a fraught place, one where political polarization seems to be getting worse. With the 2020 presidential election right around the corner, it seems as if things are only going to become more fraught, especially related to the election's outcome.
2020 hasn't been an easy year within the U.S., from the continued impact of COVID-19 to the continued nationwide demonstrations following the death of George Floyd. We, as a nation, have seen many responses to these ongoing conditions, and many involved armed resistance to perceived threats of violence. This is particularly true in response to lingering racial justice protests across the country. Militias make a show of their presence, showing up heavily armed to make a statement.
Now, with potential threats of voter intimidation, people are worried that this presence may lead to unwarranted violence: involving yourself in a protest—using your first amendment right—or constitutionally utilizing your right to vote could leave you vulnerable, thrusting you into a potentially violent, unsafe situation.
How do you remain safe amid all this? You can make the most of personal safety tools and preparation to guarantee you are ready for whatever happens around you. Here are some simple ways to prepare in advance, ensuring you're not caught off guard.
Fortify Your Home
If violence and unrest happen to break out around your home, you want to make sure that you're safe indoors, where no one has direct access to you. The easiest way to attain this is to take steps to guarantee major entryways are closed off to outsiders, as well as by introducing safety measures that will divert attention from your home.
A simple way to improve your home safety is to install security cameras and security lights around your home. Camera systems are a great way to cause people to leave your home alone, as their presence lets it be known that you'd capture footage—evidence—of whatever criminal activity they commit. Similarly, security lights will provide protection by illuminating aggressors: Criminals don't want to be seen or caught in the act, and a flood light is sure to cause them to run in fear of being captured.
In addition to that, consider improving your home's entry points. This includes investing in impact-resistant windows, boarding up windows if necessary, and fixing any old poor-quality locks.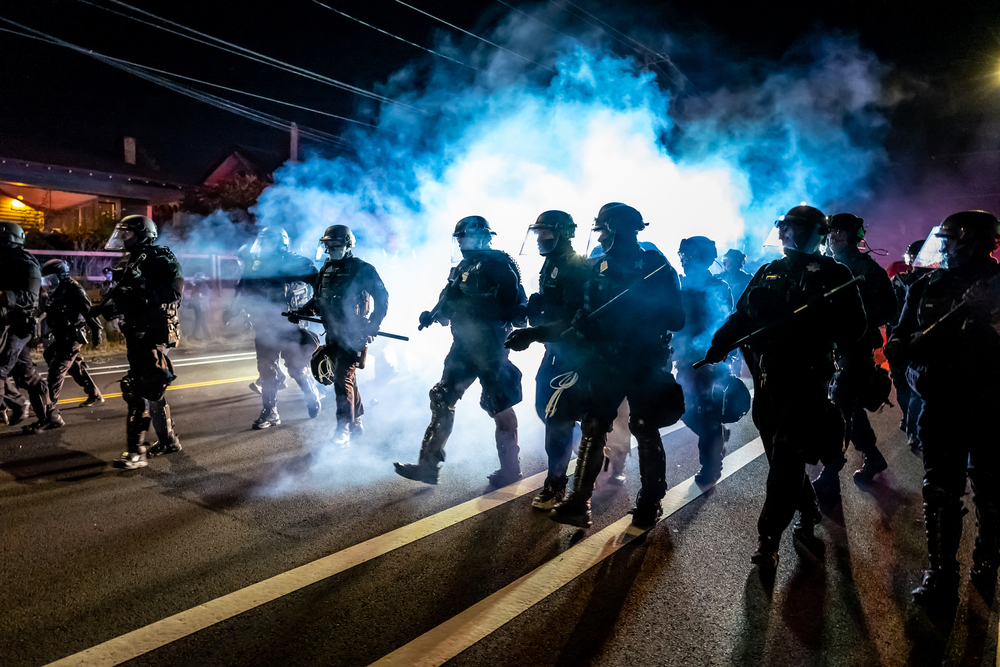 Have a Plan
In the event that civil unrest breaks out around, you need to have a plan in place to guarantee that you remain safe. If you're at home when it breaks out, you want to make sure that you have a considerable number of supplies on hand to remain safe, such as enough food, water, and medications.
If you're outside of your home, you'll want to make sure that you either have the right tools to get you home safely or a means to escape to a safe point.
Some people refer to this as having a "bug-out bag,"—a bag that has emergency supplies and tools within it, such as a first aid kit, a change of clothes, self-defense weapons, important documents, emergency cash, and more.
Protect Yourself
While you can do a number of things to remain safe either at home or out in public, you need to have a means to protect yourself if you find yourself caught in a potentially violent situation.
This involves having a self-defense tool on hand—a weapon that can be utilized for personal safety if you are attacked. These tools include knives, pepper spray, stun guns, stun batons, and more—if you are trained with a firearm and feel safe carrying one, you can consider doing so.
Otherwise, do whatever you can to not grab the attention of other people, whether that's the police or violent people. Dress in dark, nondescript clothing and avoid bringing attention to yourself. If anything, you want to be a background character—someone who can escape a situation easily if violence breaks out, all without getting caught up in it.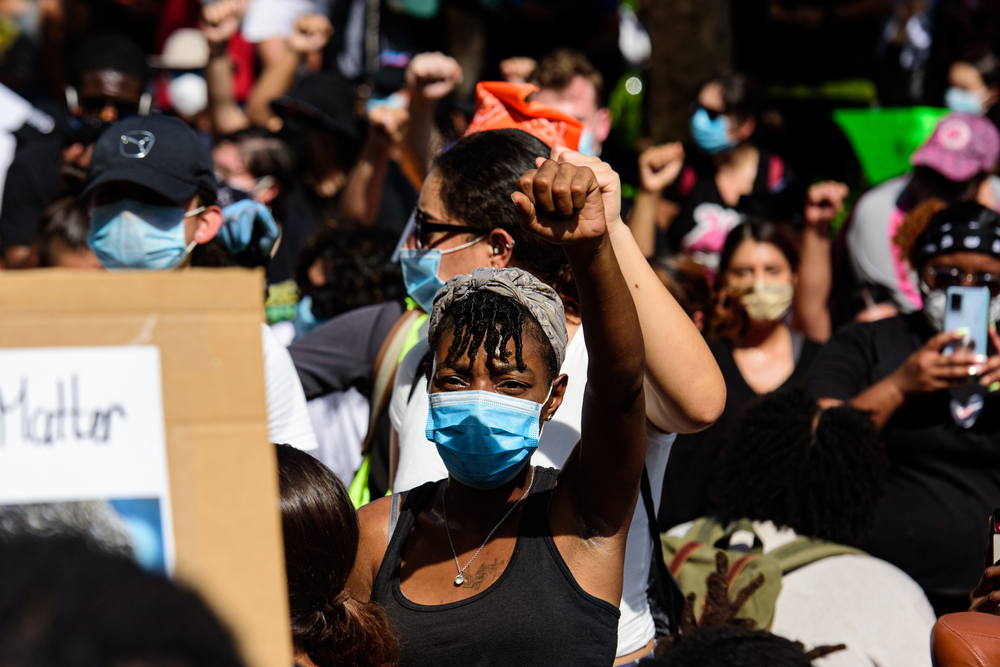 What to Do if You're Caught in a Riot
If you happen to be caught in a riot and don't know what to do, here are the best means to protect yourself:
Avoid getting caught in inescapable places, such as alleys or hallways, and ensure you have a full view of your surroundings
Do not bring attention to yourself or raise suspicions
Remain calm until you can escape from a crowd, working to not fluster those around you
Find shelter in public hidden places to avoid the outbreaks that could come from being in a crowd—this can include restaurants, hotels, and other private populated businesses.
Remain Aware
The best thing you can do, above all else, is to remain aware of your surroundings and all else going on in the city around you.
Your best option is to regularly check the news and sites like Twitter to understand what's going on around you, receiving updates, such as if the police are coming, if road closures have been put into effect, if violence has broken out, and more.
Having this insight is invaluable, as it allows you to remain a few steps ahead of whatever could catch you by surprise.
Protect Yourself by Preparing Yourself
The U.S. is in a very tense place, and it doesn't appear as if that feeling is going to subside at all. People are upset, divisions are growing greater, and political violence seems to be brewing to some sort of head.
We'll see what happens in the coming months, but the writing on the wall makes it apparent that you should be prepared for whatever could happen.
You should be prepared whether or not you're thinking of taking part in these protests and events. Consider staying up to date on the news and carrying a self-defense tool to ensure you remain protected at every turn.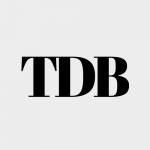 The Daily Buzz combines the pursuit of interesting and intriguing facts with the innate human desire to rank and list things. From stereotypical cat pictures to crazy facts about the universe, every thing is designed to help you kill time in the most efficient manner, all while giving you something to either laugh at or think about!