Something that all families should be looking to do is protect their financial future. This should be an individual focus, as well as a group one.
If you can protect your family's financial future, you will be able to enhance your life. Many don't know where to start when it comes to making this happen, which is why we have put together this guide.
Take Out Insurance
Before delving further into detail about finances in general, it's worth talking about how you personally can protect your finances for the betterment of your family.
This can come in the form of life insurance and income protection insurance. Life insurance helps protect your family's interests if you were to pass away, which can give you added reassurance.
Income protection insurance helps ensure that you and your family will receive income if anyone isn't able to work for whatever reason.
This can help protect your financial future, as well as protect your immediate present, too.
You should look into the various insurance policies that could be relevant to your situation and discuss options with your family.
A small monthly fee is likely preferable to any other situation, especially if you don't notice it coming out of your bank account each month.
Plan Ahead With Your Finances
You will be best placed to help strengthen your and your family's finances if you know what you're spending, and when you will spend it.
You should ensure you plan with what you're spending, especially larger purchases. Consider when you purchase a house, this isn't a last-minute decision. It requires lots of thinking and planning, and it is not something that you can simply rush.
When looking to plan your finances, you could utilize spreadsheet software to help you track your spending. This can be used for past payments as well as upcoming payments.
This software could also be used to help you plan years ahead and can break down how much you need to save for something.
Overall, planning your finances is just a good money habit. This article from Tally goes over better money habits that you should be aware of.
These better money habits will serve you well and help ensure that your hard earned money is not wasted. Spending wisely can help secure your and your family's financial future.
On the topic of your family, you should ensure that they, too, are planning their finances. If you all live together, then it will simply be in your best interest to do this, as what affects one could affect another.
Avoid Excessive Borrowing
To help ensure that the future of the entire family's finances are secure, it will be in your best interest to avoid excessive borrowing.
That's not to say that you shouldn't borrow at all, as borrowing, in general, can be extremely useful and necessary, in some cases.
For example, it is highly unlikely that you will be able to outright purchase a house. Instead, you will have to purchase via a mortgage, which is effectively a loan for purchasing a house, meaning that you are borrowing. This is agreed to be perfectly fine, but it is something you will have to keep an eye on across other walks of life.
Excessive borrowing can take a long time to sort, and cause all sorts of problems in the meantime. You should ensure that you aren't overborrowing, and that you're aware of how much you're borrowing at any one time.
You should also ensure you are fully aware of the dates you need to complete the repayments for. If you miss these dates, you are likely to have further interest added, which can set you back.
You should learn from the US government and their national debt. The national debt often affects domestic policy, and as of October 2022, the national debt was set at around $31.14 trillion.
Government overspending and borrowing means that it affects overall economic stability. If you downsize this to you personal spending and borrowing, you can imagine how that would affect you.
Set Financial Goals
With all that said, it is going to be a fairly good idea for you to set various financial goals for yourself and your family.
These goals could come in many forms, depending on what you're looking for with your finances. It could be that you're just looking for security, or it could be that you're looking to save for a specific treat.
You may realize that your car is actually not good enough for your purposes, and that you want a new one. This won't be something you can purchase overnight unless you have mass savings.
Even then, it is unlikely to be a good idea to spend all of this straight away, as that would then leave you with nothing saved.
Of course, you could always look into financing and leasing for your purposes. This may not be an idea solution or a permanent one, but it is something that could make financial sense.
Ensure you are being diligent and don't get carried away with signing up for financing schemes.
You should have a figure in mind that you know you can get to, in an agreeable timeframe. Otherwise, you will find it impossible to reach this goal, and this will affect your motivation for saving.
It will be in your best interest to put more money aside as well as putting some money into a savings goal.
This can help ensure that you have money aside for other things, such as emergencies, meaning you don't have to dip into the savings goal fund, whatever it is. When it comes to your family, saving money will be in everyone's interest.
Invest Wisely
Investing is a great way for you and your family to protect your finances. Investing can help you build up your funds if done right, and essentially provide you with an avenue of protection.
It can help protect your family's finances by spreading the money across different areas. This means that if one part of your money could be affected negatively, it is protected in other ways.
You have likely heard of the phrase, "don't put all your eggs into one basket". This phrase encapsulates investing, and why it's a good idea to invest in general.
If you are only allowing the banks to secure your money, and they crash, then interest rates can affect you and ensure that you aren't maximizing your money.
Instead, you should be looking for alternative means of looking after your money. Investing across different avenues and industries can help you build up your funds, and help ensure your family are further protected.
There are many ways to invest your money. Some choose to purchase property and rent it out, helping build up passive income. Others look to digital cryptocurrency, as a way to diversify their investments and look to the future.
However you decide to invest, you should do so wisely. Never invest blindly and consult experts to do this on your behalf if you're unsure.
Remember, there is always an element of risk when it comes to investing, and you should be aware of this before getting started. Only invest what you can afford to lose, and you and your family will be protected, just in case.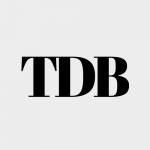 The Daily Buzz combines the pursuit of interesting and intriguing facts with the innate human desire to rank and list things. From stereotypical cat pictures to crazy facts about the universe, every thing is designed to help you kill time in the most efficient manner, all while giving you something to either laugh at or think about!