Before investing in any business, gathering enough information about it is essential to ensure it's worth it.
However, collecting the statistics alone isn't enough, especially for competitive jobs like becoming a freight agent. You'll need to consider the benefits of the job against the drawbacks to determine the risks involved.
Who is a Freight Agent?
A freight agent is an individual who partners with a brokerage company and uses that company's license to link product producers and distributors with transportation services to ensure goods reach their designated locations.
The agents will deliver schedules, negotiate fees, and deliver any relevant information between the parties.
Anyone willing to get into this business can do so as an independent agent. However, before becoming an independent freight agent, consider its pros and cons.
Pros of an Independent Freight Agent
Pros of an independent freight agent include:
1. Freedom to Select Your Clients
When you're employed as a freight agent, you are obligated to collaborate with whomever your company approves of, despite their character or behavior.
However, when you become an independent freight agent, you can choose who you work with.
While the aim is to get as many clients as possible, you have the freedom to select the ones who are straightforward and will facilitate quick transitions and prevent delays.
2. Be Your Boss
Becoming your own boss is one of the great benefits of being an independent freight agent. With no one commanding or instructing you, you can make your own decisions and working schedules.
You can choose the working hours that suit your program. For instance, you can choose to work at night and be free during the day or choose not to work on weekends.
By making your own schedules, you can attend to personal matters like family events, seminars, or training programs.
Additionally, being your own boss makes you more fulfilled with your life. This is because when you start a business and watch it succeed, you get to learn new things and skills that you can use to advance your career. This also makes you confident to pursue new ventures with courage and a positive mentality.
3. You'll Earn More
If you're employed or working with partners, the money you make goes to the employer or is divided among partners. You only get a fraction of the total amount.
In many instances, this is devastating as the effort you put in doesn't reflect in the pay you receive.
However, you'll earn more by becoming an independent freight agent as all the money you work hard for flows back to you.
Furthermore, you only need to take on more clients if you want to maximize your earnings.
However, the amount you'll earn will depend on your experience level, your customers' magnitude, and the amount of time and effort you invest in your business.
4. Inexpensive to Start
Being an independent freight agent doesn't require a huge capital investment.
You only need a laptop, phone, and a good internet connection. You may also need to invest in a tool called a transport management system that helps streamline communication between the parties involved.
Independent freight agents don't face the challenges that startups do. This is because the agent operates using the broker's license, insurance, operating capital, and other essential software solutions.
Independent freight agents also don't require physical office space to operate because they can work from anywhere provided that they have a reliable internet connection.
This means they don't incur commuting costs and their business operations aren't affected by pandemics like the COVID-19 as they work remotely.
5. Great Growth Potential
Becoming an independent freight agent offers room for growth; success is in your hands. This is because you choose your working schedules and you're responsible for the business.
Knowing you're running your own business gives you the passion and determination to work hard, thus increasing your chances of success.
Furthermore, you have the opportunity to develop practical strategies that will help achieve your career and financial goals.
The best part is that there's no internal competition, meaning you don't have to worry about someone snatching your clients.
Although competition is great for businesses, it's unhealthy when a company competes with its team.
Cons of an Independent Freight Agent
While being an independent freight agent can seem like a simple endeavor, it's sometimes challenging, and people fail due to poor planning and commitment.
The following are the cons of becoming an independent freight agent:
1. Not Everyone Can Do It
Becoming an independent freight agent isn't a walk in the park; you need a good educational background and a vast amount of experience.
In fact, to become a freight agent you need formal education or training.
This means you need a bachelor's degree to qualify to be a freight agent. You'll also need to have practical experience with logistics.
2. Requires a Lot of Commitment
Starting and running a new business requires a huge time investment and commitment to be successful. Becoming an independent freight agent means you're responsible for all the activities involved.
You have to handle all the duties, including looking for clients, negotiating fees, providing transportation schedules, handling customer service, and liaising with the brokerage company.
This can be overwhelming for new agents, forcing them to opt to be employed.
3. Difficulty Getting Reliable Clients
Building a network of reliable clients isn't as easy as it seems, especially for new agents without a reputable name out there.
This is because clients often need reassurance that you can be trusted. So, they mostly ask for reviews from your previous clients, which is a challenge for new freight agents.
4. A Lot of Hardwork
Nothing comes easy in this world, and becoming an independent freight agent isn't an exception. You must work hard to reap the benefits, just like any other business.
It can take time for you to start seeing the fruits of success. Therefore, you must be patient and willing to put in the work.
Conclusion
Many brokerage company owners are leaving their companies to become independent freight agents. This is because this industry is rapidly changing and offers great opportunities for success.
This is a great chance if you're also tired of being employed. All you have to do is consider the above pros and cons before making your choice.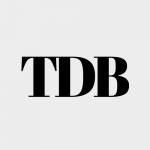 The Daily Buzz combines the pursuit of interesting and intriguing facts with the innate human desire to rank and list things. From stereotypical cat pictures to crazy facts about the universe, every thing is designed to help you kill time in the most efficient manner, all while giving you something to either laugh at or think about!