The task of video editing is no child's play. It is an art. A skill one needs to acquire through thorough practice, vigilance, and most importantly, patience.
Expecting to become a professional editor overnight is no less than a pipe dream.
If you are true to the art and are willing to give it your all, creating professional-quality videos is not far-flung on your way.
The only way you can become a successful editor is by sheer perseverance, extensive research, and profuse practice. This online video editor will surely help you to create the best videos for your professional use.
So, keep your head down and continue editing, bearing these few tips in mind that will come to your assistance on your journey. Dive in to know helpful tips that will guide you on.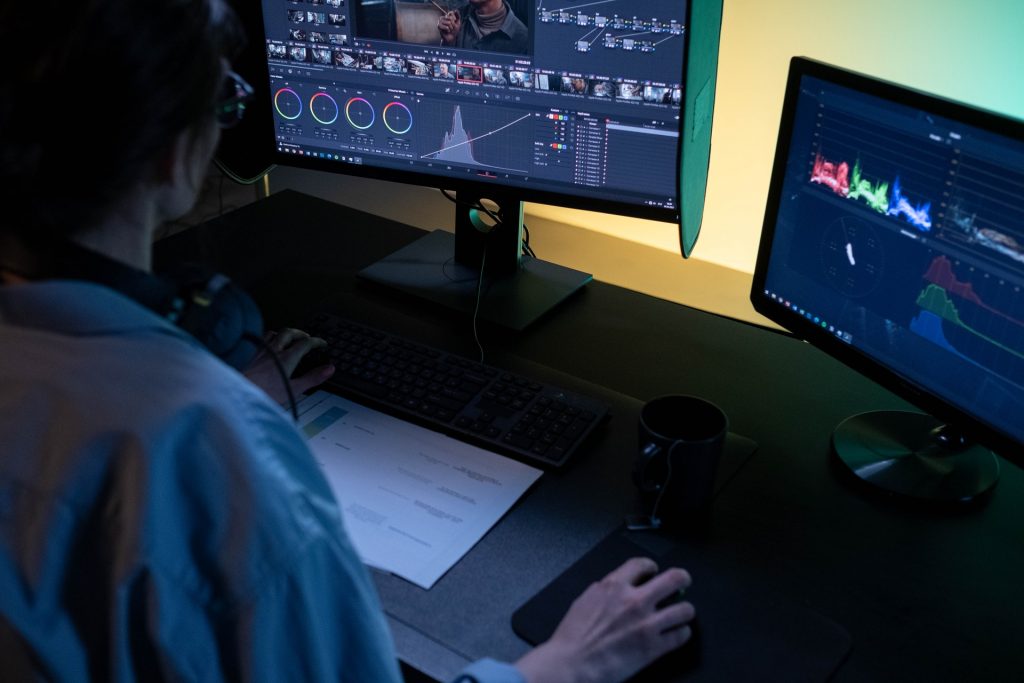 1. Select a Suitable Software
Professional video editing is a blend of countless elements. While your hard work lies at the crux of it, your choice of software and tools plays a very crucial role.
There are plenty of options available for you to choose from. You can either make a choice based on their popularity like Premiere Pro, Final Cut Pro, DaVinci Resolve, and so on or get hands-on experience by testing each one yourself.
Make sure to choose one that suits your tastes and preferences It should also come with all the features you need to make your video look the way you desire.
Some people want to edit GoPro videos to promote their YouTube channel, some wish to make stunning movies, while others do it just for fun to watch later with family and friends.
2. Pick Your Computer Wisely
What's worse than your computer acting up while trying to concentrate on your editing? We do not want our attention to deviate to secondary things like a laggy computer.
It will not only slow down the process but also distract you. To avoid such an unpleasant situation, choosing a suitable computer is of immense importance.
If you are making content for instagram, there are some amazing tactics which will help you boost your instagram engagement.
Opt for a fast computer with mega RAM, and an elaborate GPU. These factors indirectly aid your editing process in multiple ways. They enable you to be efficient and most importantly allow you to stay focused on your work.
3. Save Time With Shortcuts
Acquainting yourself to keyboard shortcuts is a great favor you can do for yourself. The extent to which you use your keyboard while editing differentiates a professional from a newbie. These shortcuts will save you time and effort, leading to a smooth flow of work.
A tip to put these shortcuts to use without spending much time memorizing them is; preparing a list of keyboard shortcuts or getting your hands on an editing keyboard cover.
While the cheat sheet will allow easy reference to the shortcuts, a keyboard cover will optimize your standard keyboard for editing. With regular use, you will eventually get into the groove.
4. Linguistics Will Take You a Long Way
The video editing industry is full of several terms, expressions, and phrases like J cut, L cut, montage, and so on; that make you feel lost at sea.
A smart way to keep embarrassments; of not comprehending what a colleague or client said; at bay is learning the lingo. It not only helps you grasp concepts better, but also communicate with your clients with fluency.
The usage of correct terminology will also help you fetch bigger projects and far more clients as you will come across as a professional. Picking up the editing lingo also enables you to optimally utilize your editing software.
5. Manage Your Music Mindfully
A catchy background track is the backbone of your video. The music you choose is as important as your visuals. Get your hands on an online video editor free of cost with a rich music library and advanced settings that help you balance your audio.
You can create amazing video content for your instagram reels and also can use insights to improve your content and grow your profile.
Another factor to bear in mind is to choose a track that compliments your video and is royalty-free. A key aspect of consideration is audio synchronizing the video. A video with an audio-visual mismatch chases viewers away.
6. Optimize Your Video for All Devices
A common mistake made by most editors is failing to consider where their video is being watched. Video content is primarily consumed through phones and tablets, owing to their convenient mobility options.
Optimizing your video for all devices is a pivotal task. You do not want your hard work to suffer at the hands of improper web exporting.
Taking simple yet effective steps like keeping the resolution as high as possible; the file size in check, and considering the bit and frame rate will help you achieve the desired output.
7. Ready, Set, Edit!
Fast editing will not make you a better editor, but it will save you time. There are countless ways to minimize the time taken to finish a task.
Organizing your work plan is a great way to save time and get work done efficiently. Having a fast hard drive and increased RAM will further simplify your job.
Minor alterations take you a long way when it comes to editing videos.
8. Familiarize With Quality Color
Color correction and grading play a very significant role in editing videos. If you strive to be a professional editor, you have got to take the time to master both color correction and color grading.
While color correction helps your video achieve a flawless finish with uniform colors throughout, color grading allows you to furnish an overall 'look' to your video.
Correcting color is of immense importance when putting together shots from different camera angles. Grading can be done by hand and by a preset function present on most editing applications. However, the former will fetch you professional results.
9. Keep Your Graphics Simple
With the music, color correction, and so on completed, the next thing you have to do is put the graphics in place. A feasible option is to keep things simple and choose built-in animations and titles.
Advanced graphics look great, but you do not want to get it wrong initially. So, start slow and then set sail. Once comfortable with simple stuff, you can step ahead into complex graphics and titles enhancing your video.
Conclusion- The Endnote
You are sure to have heard the phrase- learning is a continuous process. We cannot help but admit it is indeed true.
Learning the basics may take you an afternoon but mastering the art will take more than just patience and dedication. It takes years to become a true professional.
The only way around the editing industry is a fair share of research, experience, and learning from your contemporaries. Look around and take in all that you think might help you along the way.
With several programs and blogs available on the internet, doing your homework should not be a Herculean task. Keep these tips in mind and become a pro in no time.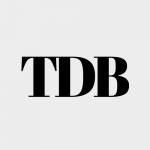 The Daily Buzz combines the pursuit of interesting and intriguing facts with the innate human desire to rank and list things. From stereotypical cat pictures to crazy facts about the universe, every thing is designed to help you kill time in the most efficient manner, all while giving you something to either laugh at or think about!