Buying a home is such an exciting time. The excitement of having a space to truly call your own, being able to tailor it and add personal touches—the possibilities are endless.
But unfortunately, while buying a home is exhilarating, there's another element of homeownership that's not as enjoyable: pest prevention.
As daunting as it may seem, and no matter how perfect your new abode appears on the day of closing, pests can still lurk around each corner.
That's why all homeowners should contact an expert pest control company like Thorn Services to conduct monthly inspections and take steps toward preventing infestations.
Definition of Pest Prevention
If you just purchased a new home, pest prevention is the last thing on your mind.
However, taking steps to protect your investment from potential insect invasions (and other pests like rodents) can save you significant amounts of money in the long run and provide peace of mind knowing that your home and its contents are safe from damage.
Pest prevention is a term used to describe all the proactive measures to keep pests out of your home, such as regular inspections, clean-up, maintenance projects, sealing up entry points, and applying repellents or traps.
Pest Prevention Tips for New Homeowners
Being a homeowner comes with unique challenges, especially regarding pests.
While pests such as ants, bedbugs, and roaches can make life annoying, there are proactive steps new homeowners can take to prevent these pests from becoming an issue in the first place.
1. Inspect the Premises Inside and Out:
Take a close look at your home's interior and exterior to identify potential entry points where unwanted pests could enter.
This includes checking around windows, door frames, under siding, near vents, storage spaces, and anywhere susceptible to pest infiltration.
Pests like cockroaches and rodents are especially good at finding small cracks, so it's important to be thorough in your inspection.
2. Repair Any Damage:
Once identified, repair any areas of damage that could provide entry points for pests.
This may include sealing up cracks or openings around windows and doors with caulk, replacing broken screens or torn weather-stripping, or repairing any broken siding.
These steps will ensure pests stay out of your home and prevent them from becoming a problem in the future.
Also, termites can be especially problematic and should never be taken lightly. Make sure to inspect your home for any wood damage or mud tunnels, which can indicate the presence of termites. If you find any areas of concern, contact a professional pest control service immediately to help remedy the problem.
3. Stay on Top of Cleanliness:
Regular measures to keep your home clean and organized can also help prevent pest infestations. This means regularly washing dishes, wiping down countertops, vacuuming floors, and remove any food that might attract pests.
Additionally, be sure to empty the garbage regularly and ensure storage areas are free of clutter. These simple steps can go a long way in keeping unwanted pests away.
4. Use Repellents and Traps:
To prevent pest infestations, you can also use certain products to keep them away. Repellents come in many forms, such as sprays, powders, and granules, and help repel insects from entering your home.
You can also use natural repellents like a plant, garlic, citrus, and peppermint oil.
Traps are also a great option to help keep pests away. A majority of the homes situated nearby the woods face the entry of raccoons, Armadillos, and coyotes.
For example, you need to know what do Armadillos eat and set a trap with their favorite food, which can enable you to catch one or more. This preventive method instills fear in their mind.
5. Clean Your Yard:
It is also important to keep the yard around your home clean and free of debris. This means keeping the lawn trimmed, removing dead tree branches or leaves, and avoiding large piles of wood, mulch, or debris close to your house.
Termites, ants, and rodents are all drawn to these areas, so keeping the landscape around your home tidy is important.
It's also beneficial to install some barriers, such as a fence between your yard and neighboring yards, which can help keep out unwanted pests like rodents and rats.
6. Call in Professionals:
If all else fails, it's never a bad idea to call in a professional pest control service like termite treatment in Dallas.
They will be able to inspect your home thoroughly and apply the best treatments for your situation.
While it may require a financial investment, a professional service can effectively get rid of pests and help prevent them from returning.
Taking proactive steps to prevent pest infestations is essential for any new homeowner.
Following these tips and staying vigilant with regular observations, you'll be better prepared to handle any issue before it becomes a major problem.
External
Internal Links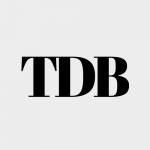 The Daily Buzz combines the pursuit of interesting and intriguing facts with the innate human desire to rank and list things. From stereotypical cat pictures to crazy facts about the universe, every thing is designed to help you kill time in the most efficient manner, all while giving you something to either laugh at or think about!