In the legal profession, you might hear the terms "bodily injury" and "personal injury." They sound similar. They are not exactly the same thing, though.
We will discuss the difference between bodily injury and personal injury in the following article. You should know about both if you enter the legal profession or if you bring a lawsuit against a person or entity who you believe harmed you.
What is Bodily Injury?
For this article, we'll talk about the law in Florida. Each state defines legal terms differently. You might get slightly different definitions if you bring up a particular legal term elsewhere.
In Florida, bodily injuries harm the human body. It's just that simple. That can include things like internal organ damage, bruises, or lacerations. They might include fractures, whiplash, soft tissue injuries, spinal cord injuries, or brain injuries, among others.
Residual Bodily Injuries
You might also hear the term "residual bodily injury" in the legal profession in Florida. This term means a lasting bodily injury.
For instance, if you bruise yourself, that's a bodily injury, but it should soon heal. If you sustain a bone bruise, that's a deeper wound and one that will take weeks or months before you're fully 100% again.
That's a residual bodily injury. Let's say you bring a lawsuit against a person or entity in court because you allege they harmed you. You can usually get more money if you win your case or get a settlement offer if you can establish that you sustained a residual bodily injury and not a minor bodily injury that healed quickly.
What is a Personal Injury?
From a legal standpoint, a lawyer might consider a personal injury a bodily injury, whether the residual kind or not. The terms overlap.
However, a personal injury might also include mental or psychological damage. That's where the two terms differ.
A lawyer might call mental trauma you suffered a personal injury, even though you're physically unscathed. They will likely call a broken bone a residual bodily injury, or they might call a skinned knee a minor bodily injury.
In a courtroom, when you hear the term personal injury, that could mean a physical injury you can see with your eyes, or it might mean psychological trauma that's not visible. If you bring a lawsuit against a person or entity because you say they traumatized you, that's a personal injury, just not a bodily one.
What Accidents Cause Bodily Injuries?
We mentioned some bodily injury examples. Now, let's go over some situations that often cause them.
You might sustain a bodily injury, whether the residual kind or not, in a car accident. Maybe a drunk driver struck your car, and they broke a couple of your bones or caused whiplash. If the police establish through a breathalyzer test that this person consumed alcohol before driving, then you might sue them for that reason.
Bicycle accidents can cause bodily injuries. A car might hit you while you're cycling. Maybe you're in a bike lane, but the person hits you because they're not paying close attention.
You might sustain a bodily injury when you walk past a construction site. Maybe something falls off a scaffolding and hits you.
You might slip and fall if someone doesn't maintain the front steps of their property. Perhaps you'll fall and hurt yourself if the person didn't clear away the ice and snow in front of their house.
Many other situations can cause bodily injuries. The worse the damage, the more money you might get if you prove negligence by a person or entity.
Non-physical Personal Injury Examples
You should also know some non-physical personal injury examples. Situations might arise where a person or entity traumatizes you, but they won't harm you physically. You can sometimes bring legal action against them if you can prove the other person damaged you mentally or psychologically through their action or inaction.
Let's say a person ran over your beloved pet dog. They saw the dog coming and ran it down without ever stopping or even slowing.
You might sue them if you can establish that you loved that dog and it was your main emotional support. If the person who ran down the dog never slowed down, then they acted callously, and you might sue them successfully.
You might show that you couldn't attend work for several weeks because you entered into a deep depression. Maybe you will show the therapy bills because you attended regular therapy sessions after the dog's death.
You can probably think of other examples where a person or entity's action or inaction caused you serious pain and suffering, though not of a physical nature.
What About Cases With Both Physical and Mental Trauma?
You may also have situations sometimes where you can say that a person or entity harmed you in multiple ways. You might allege that they caused both a non-physical personal injury and a bodily injury.
For instance, maybe a drunk driver hits your car and injures you, but they also kill someone else in the vehicle. Perhaps they kill your spouse or child.
If so, you will feel deep and abiding grief. You might enter into the bleakest depression in the months after your death. You must also endure a surgical procedure that saves your life after the car accident. Maybe you will have diminished capacity after you recover.
You can sue the person who hit your vehicle. You can use them on the grounds that they injured you and you might never recover, but they also caused you grief because their actions killed your loved one.
You can often win these lawsuits. If you and your lawyer can show the jury abundant evidence that a person or entity harmed you both physically and psychologically, then you can usually collect a large settlement. If the person or entity that harmed you won't settle, then you might get a jury's verdict in your favor instead.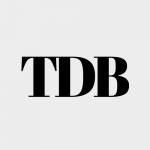 The Daily Buzz combines the pursuit of interesting and intriguing facts with the innate human desire to rank and list things. From stereotypical cat pictures to crazy facts about the universe, every thing is designed to help you kill time in the most efficient manner, all while giving you something to either laugh at or think about!