Earning money on autopilot is an idea most people cherish, but few dare to master. Thanks to the rapid evolution of the digital world, techies have a better chance to monetize their skills and earn passive income. Thankfully, you don't need expert tech skills to make passive income; you can start with basic to intermediate skills. WordPress, e-commerce platforms, and AI tools have made income generation through automation easier.
Top 6 Passive Income Ideas for Techies
Looking to take advantage of what's left of this 2023 to start your first passive income generation venture? If so, keep reading to learn more about how you can use your tech skills to earn extra money this year.
1. Build Applications
According to this survey, the mobile application market's value in 2022 sat at $206.85 billion. Experts expect this figure to rise by 13.8% between 2023 and 2030 due to the increased adoption of mobile apps in the entertainment, health, and social networking sectors. As a result, you can expect many businesses to opt to develop mobile apps to keep up with technological advancements and better serve their customers.
As a developer, you can create your application and have a share of these billions. You only need to learn a programming language, design an app, and then upload it to the Google Play Store or App Store. These are the two most popular mobile app stores. You may need to market the application initially, but not for long. Once it receives enough reviews, you'll only need to update it occasionally for stability and efficiency. Then you can earn money from your sleep.
2. Start a Blog
With the introduction of simple content management systems (CMS) like WordPress, building and monetizing a blog is easy. You can earn from a blog in several ways, including reviews, monetized content, and affiliate marketing. Making money through blogging requires building a vast following. You may need to learn SEO practices that can help boost traffic. Building a sizeable following may take a while, but you'll earn handsomely once attained.
3. Develop WordPress Themes and Plugins
Building and selling WordPress themes and plugins is a lucrative side hustle for geeks. The process involves developing the web front end with HTML and CSS. After that, you can start earning in no time. There are different categories of WordPress themes you can build. Just research the best one and start working on it. This strategy is a good venture if you have an eye for creating a beautiful interface. Depending on your expertise, you can build simple to complex themes and price them accordingly.
You can also create a plugin to address a specific issue or bug in WordPress. As an open-source, WordPress allows developers to contribute by developing plugins that address CMS issues. It doesn't need to be a complex plugin; you can, for example, twist existing ones to make them more comfortable or useable for specific audiences. Finally, to attract more sales, it is imperative to maintain the basic features free and cash on the advanced ones.
4. Create an Online Course
Launching a course is one of the best ways to cement your mastery of a specific tech. If you are an expert in a given area, you can make passive income by selling online courses in the form of PDFs, videos, or web-based modules.
As long as your courses offer value to your target audience, they will keep buying them for years. You may need to update it every now and then, but you'll see how easy it is to earn purchases with little effort. Staying in touch with your students can help increase your monetary gains. As they review and recommend your course to others, you'll have a steady stream of passive income.
5. Opening an Online Store
With modern e-commerce platforms and tools, you can establish an online store and make passive income. With the relevant skills, your store can be up and running in just a few hours. The available e-commerce platforms have made setting up shop easier with plugins. So, the entire process is a drag and drop.
Running an online store isn't hard, either, as there are inventory and payment management programs like QuickBooks and ShipBob to help you out. Therefore, you don't need an extensive technical background to run an online store.
6. Creating and Selling Templates
You can easily earn from your skillset if you are a graphics designer. All you need to do is design downloadable templates for people to pay before downloading them. You can create many templates for financial planning, worksheets, CV, etc. Most people and businesses do not have time to develop their designs. Instead, they prefer buying the templates to save time. You can take advantage of this and make a lot of money.
7. Do Micro Tasks Online
One of the fastest and easiest ways to earn passive income is to do micro tasks online. Various platforms let you choose different tasks so you won't get bored of making cash. Also, since micro gigs usually include web design, blog writing, virtual assistance data entry, taking surveys, writing reviews, and social media management, they are easy to apply to a flexible schedule.
Monetize Your Tech Skills to Make Passive Income
If you are a techie looking to make passive income with your skills, you can pick any of the above ideas. However, these are not get-rich-quick schemes; be prepared to work hard. Before deciding on the method you want to employ, gauge your skills and trends in the market. Then you will have a higher chance of success.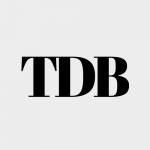 The Daily Buzz combines the pursuit of interesting and intriguing facts with the innate human desire to rank and list things. From stereotypical cat pictures to crazy facts about the universe, every thing is designed to help you kill time in the most efficient manner, all while giving you something to either laugh at or think about!