Winter season is synonymous with a picnic, and what better can be idea than going for a picnic during the weekend? There is no dearth of picnic spots in Ranchi, but if you are still struggling to find an apt location, we are here to help you. Now that you are all set to go to the picnic, let go of the hassles of preparing food to be carried to the picnic. We have an easy solution for you – use the services of online food delivery and make the most of your picnic. So, what are you waiting for? Read on to find the best venues and the perfect food that can be ordered.
Perfect Picnic Venue + Food Combination 
1. Ranchi lake + Pittas + Dhuska  
Ranchi Lake was created in 1842 by British Colonel Onsely and is a lake in the city's centre. This lake is a beautiful place to unwind after work and has plenty of room for boat excursions and picnics with the family. Ranchi Hill, which has the tiny Shiv Mandir perched on it and is another fantastic area to visit in the city, is where the lake is situated. A sight to behold is the hilltop's expansive vista of downtown.
Pitthas is the item after that on the list when you are in a picnic mood. In addition to being well-known in Jharkhand, this dish is also popular in many of its neighbouring states, including West Bengal, Orissa, and Bihar. Pitthas are essentially rice or wheat flour dumplings filled with aloo ka chokha, different kinds of dals, khoa, or thickened milk. Depending on the situation, they might be made either sweet or savoury. During Makar Sankranti, this particular delicacy is prepared at home; however, you can also get them when you want to opt for online food delivery in Ranchi during your picnic.
A well-liked cuisine in Jharkhand is Dhuska, which is present in practically all homes. You cannot think of finishing a picnic if you have not ordered Dhuska. It is typically consumed for breakfast and is created with a fried batter of rice and lentils. Traditionally, it is eaten alongside Ghugni, a straightforward stew made with black chickpeas. You ought to include Dhuska and Ghugni on your list of foods to try during a picnic.
2. Kanke Dam+ Litti Chokha + Malpua 
When planning for a picnic, it is ideal to visit the Rock Garden and Kanke Dam together because they are both conveniently located adjacent. The dam is crowded with visitors and has gradually become a must-see location in Ranchi, especially in the evenings and weekends. This is a terrific area to relax after a hard week or take a leisurely picnic because it is surrounded by rolling hills and offers charming views of the city.
When talking about the most well-known meals from Jharkhand, this has to be first on the list, especially when you are picnicking by the side of the dam. In addition to being a favourite dish in Bihar, litti chokha is also a beloved treat in Jharkhand. Littis are essentially charred wheat and toasted gramme dough balls. They are dipped in desi ghee and served with papad, baingan bharta (chokha), and aloo bharta (Aloo ka chokha). The locals love this most popular snack item because Jharkhand and Bihar are predominantly vegetarian states. You can easily pick this item when you choose to use the services of online delivery in Ranchi.
With the mention of Malpua, the list of famous foods from Jharkhand will stay incomplete. It is a very well-liked treat that is available in many states across the nation, but it is predominantly a Bihar and, as of late, Jharkhand custom. Malpua is connected to Holi in Jharkhand. Nearly every family in Jharkhand has the delicious malpua aroma wafting through the air on the eve of Holi, and it also can be considered an apt choice of dessert to be ordered during a picnic. Like many delicious foods, a malpua is worth it for its irresistible flavour!
3. Nakshatra Van + Chilka roti + Thekua  
Fronting Ranchi's governor's mansion, or Raj Bhawan is an urban park called Nakshatra Van. The park is separated into numerous sections, representing a zodiac sign and celestial body. It was designed on the novel idea of Nakshatras. Hindu astrologers likewise hold that every constellation is associated with a tree with therapeutic, aesthetic, social, and economic benefits. Do consider this place when you are deciding on a picnic spot.
When you are having a picnic in Nakshatra Van, the most popular item to consider ordering is the chilka roti. Most of Jharkhand's traditional meal is made from rice and besan flour. The ingredients used to make Chilka Roti include rice flour, chana dal, and urad dal. Although relatively similar to South Indian dosa, Chilka Roti has a unique flavour. Oal ki sabzi or mutton curry is served with this dinner. A common evening meal in Jharkhand is Chilka roti, which can be quickly brought home with the help of services of online food delivery in Ranchi.
Thekua, a delectable dessert, which is popular throughout India, is served as prasad at the renowned Chhat puja but can also be ordered as a snack to be eaten during a picnic. Your appetite for exquisite cuisine will be piqued by the aroma of the dish prepared in Ghee, which has Bihar-influenced flavours. A delectable evening snack made from fennel seed, wheat flour, and sugar or jaggery syrup. You will always be satisfied with this delicious Jharkhand delicacy, and if you can't make one at home, you can always enjoy this item during a picnic. Choose the services of online food delivery in Ranchi like Swiggy and get the delivery of this mouth-watering dessert.
We could go on and on about Jharkhand's delectable cuisine and all of its other mouth-watering dishes and flavours. Among the oldest in the nation are the cooking techniques used in this cuisine. The ingredients and spices are expertly combined with raw, charred, fried, and other cooking methods. On your upcoming picnic in Ranchi, leverage the benefits of online food delivery in Ranchi and try all of these foods with a unique flavour.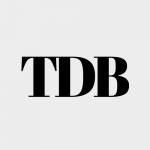 The Daily Buzz combines the pursuit of interesting and intriguing facts with the innate human desire to rank and list things. From stereotypical cat pictures to crazy facts about the universe, every thing is designed to help you kill time in the most efficient manner, all while giving you something to either laugh at or think about!