Video content has become an essential part of our lives in the current digital era. Making and editing videos has never been easier, whether for private use, sharing on social media, or business needs.
Professionals and amateurs alike can now easily edit their videos without the need for expensive software or in-depth technical knowledge, thanks to the growth of online video trimmers. In this article, we will explore the benefits of using the online video trimmer and how it bridges the gap between amateurs and professionals. Additionally, we will provide a step-by-step guide on how to use a free online video editor for trimming videos. Moreover, various websites offer free online video editors you can check online.
The Power of Online Video Trimmers
Online video trimmers have revolutionized the way people edit their videos. They offer a range of features and capabilities that were once exclusive to professional video editing software. Here are some key benefits of using online video trimmers:
1. Ease of Use
One of the biggest advantages of online video trimmers is their user-friendly interfaces. These platforms are designed to be intuitive, allowing users with minimal technical expertise to navigate through the editing process effortlessly. Whether you are a beginner or an experienced video creator, the simplicity of online video trimmers makes it accessible to all.
2. Cost-Effective
Unlike traditional video editing software often comes with a hefty price tag, online video trimmers offer free or affordable options. This makes them an attractive choice for individuals or businesses on a budget. You no longer need to invest in expensive software to achieve professional-looking videos.
3. Convenience and Accessibility
With online video trimmers, you can edit your videos anytime and anywhere, as long as you have an internet connection. Cloud-based storage allows you to access your projects from any device, eliminating the need for transferring files or carrying bulky equipment. This flexibility is particularly beneficial for content creators who are always on the go.
4. Diverse Editing Tools
Online video trimmers provide a wide range of editing tools and features to enhance your videos. From adding text overlays and special effects to adjusting video speed and audio levels, these platforms offer a comprehensive set of options to create visually appealing content. This level of versatility enables amateurs to produce professional-quality videos with ease.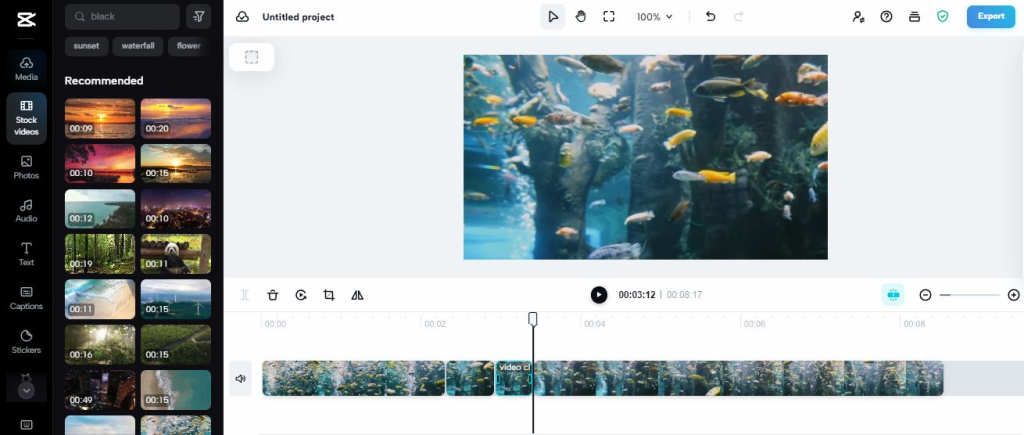 The Role of AI Image Upscalers
While discussing the benefits of online video trimmers, it is essential to mention the role of the AI image upscaler. These innovative tools use artificial intelligence algorithms to enhance the resolution and quality of images. Although not directly related to video trimming, AI image upscalers can greatly contribute to improving the visual appeal of videos.
By employing AI image upscalers, users can enhance low-resolution images or footage, making them suitable for high-definition videos. This technology utilizes advanced algorithms to analyze and reconstruct the missing details, resulting in sharper and more vibrant visuals. Integrating AI image upscalers into online video trimmers further enhances the editing capabilities and overall video quality for both amateurs and professionals.
Step-by-Step Guide: Trimming Videos with CapCut (Free Online Video Editor)
Step 1: Access CapCut:
Visit the CapCut website and launch the online video editor.
Step 2: Upload Your Video
Click on the upload button and select the video file you want to trim from your device's storage or cloud storage platforms like Google Drive or Dropbox.
Step 3: Trim and Edit
Once the video is uploaded, you can drag it to the editing timeline. To trim the video, select the portion you want to keep by dragging the white borders. You can preview the trimmed segment and make adjustments until you achieve the desired outcome.
Step 4: Enhance Your Video
CapCut offers a range of editing tools to enhance your video further. Explore features like filters, effects, text overlays, and transitions to add a professional touch to your content. Additionally, you can adjust video speed and audio levels and apply AI image upscalers to enhance the visual quality.
Step 5: Preview and Export
After you have finished editing and trimming your video, preview the final result to ensure it meets your expectations. Once satisfied, choose the desired output format and resolution. Click on the export button to generate the trimmed video file.
Once the video is exported, you can download it to your device or directly share it on various social media platforms like YouTube, TikTok, Instagram, or Facebook.
Conclusion
Online video trimmers have significantly democratized the world of video editing, bridging the gap between amateurs and professionals. With their ease of use, cost-effectiveness, convenience, and diverse editing tools, these platforms empower users to create high-quality videos without the need for extensive technical expertise or expensive software. Furthermore, by integrating AI image upscalers, online video trimmers like CapCut enhance the overall visual quality of videos, further improving the editing experience for users. So, whether you are a content creator, a social media enthusiast, or a business owner, exploring the possibilities of online video trimmers can help you unleash your creativity and produce captivating videos that leave a lasting impression.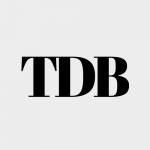 The Daily Buzz combines the pursuit of interesting and intriguing facts with the innate human desire to rank and list things. From stereotypical cat pictures to crazy facts about the universe, every thing is designed to help you kill time in the most efficient manner, all while giving you something to either laugh at or think about!