With today's economy, many people are looking for ways to invest their money instead of spending it.
There are many investment options, but none of them can compare to the personal satisfaction you get when collecting jewelry. Not only is it a great way to invest your money, but it's also fun and rewarding.
In this article, we'll discuss the different types of jewelry to collect, the best places to find great pieces, how to care for them, and more.
Types of Jewelry to Collect
There are many different types of jewelry to collect, so it's important that you do your research before deciding which type is right for you. Here are some common types of jewelry to collect:
Vintage Jewelry – Vintage pieces can be a great investment since they often maintain or appreciate their value over time. You'll want to look for signs of quality and craftsmanship, such as settings and stones when collecting vintage jewelry.
Antique Jewelry – Antique jewelry usually dates back more than 100 years, and it can be a great way to connect with the past. You'll want to look for pieces that are in excellent condition and have interesting stories behind them.
Costume Jewelry – Costume jewelry is usually made from less expensive materials, such as plastic or glass, but it can still make a statement. It's a fun way to add color and variety to your collection.
Fine Jewelry – Fine jewelry is made from precious metals and stones, such as diamonds, gold, and silver. This type of jewelry can be expensive but is also a great way to make an investment that will appreciate in value over time.
Finding Great Pieces
When you're looking for pieces to add to your collection, you'll want to do your research and shop around. Here are some great places to find quality jewelry:
Estate Sales – Estate sales can be a great place to find vintage and antique jewelry that is in good condition.
Online Auctions – Online auctions give you access to a wide variety of jewelry from around the world, so they can be a great way to find unique pieces that you won't find elsewhere.
Local Jewelers – Local jewelers often have an impressive selection of jewelry and can provide valuable advice on ring size charts, care, and pricing.
Vintage Shops – Vintage shops are a great place to find unique pieces that may have been forgotten over time. You can often find great deals on vintage jewelry at these shops.
There are many other places to find great pieces, but these are some of the most common.
Caring for Your Jewelry
Once you've found some great pieces, it's important to take care of them properly in order to preserve their value and keep them looking beautiful. Here are some tips for taking care of your jewelry:
Store Your Jewelry Properly – Make sure that you store your pieces in an area away from sunlight, moisture, and heat. Also, keep them separated so they don't scratch one another. You should also use a soft cloth to wipe away any dirt or oils that may have accumulated.
Have It Cleaned Professionally – Jewelry should be professionally cleaned and inspected at least once a year in order to maintain its shine and quality.
Get It Appraised – If you own expensive pieces, it's important to get them appraised so you know their current value and can insure them properly.
As you can see, collecting jewelry can be a fun and rewarding hobby. With the right research and care, you can make an investment that will last a lifetime.
Now that you know all there is to know about becoming a jewelry collector, it's time to start building your collection!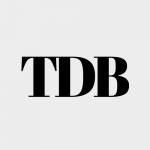 The Daily Buzz combines the pursuit of interesting and intriguing facts with the innate human desire to rank and list things. From stereotypical cat pictures to crazy facts about the universe, every thing is designed to help you kill time in the most efficient manner, all while giving you something to either laugh at or think about!