The ecommerce industry, particularly post-pandemic, has experienced a phenomenal growth spurt. In 2022, the UK ecommerce market boasted a value of £104.9 billion, as revealed by the Centre for Retail Research. This growth has precipitated an escalated demand for top-quality talent to sustain this expansion and spark continued innovation. In bustling centers like London, where competition for such talent is fierce, businesses need to adopt strategic approaches to attract and retain the best ecommerce talent. One such strategy gaining increasing traction is Recruitment Process Outsourcing (RPO).
In today's challenging environment, the need for a nimble, strategic approach to talent acquisition is more crucial than ever. LinkedIn's 2022 Global Talent Trends report discloses that a staggering 87% of HR leaders are grappling with the task of filling vacancies. With this in mind, RPO presents itself as a powerful and much-needed solution.
The Multifaceted Advantage of RPO
RPO transcends the function of merely filling vacancies. It's about devising a comprehensive, strategic approach to talent acquisition. RPO covers a wide remit, from job profiling and attracting candidates to pre-employment screening, onboarding, and retention of talent. In essence, RPO is a complete solution that aligns seamlessly with a business's specific needs and objectives.
Embedded recruitment partners serve as an extension of the business team. They possess a deep understanding of the business's specific needs, enabling them to deliver bespoke recruitment solutions. In an ever-evolving field like ecommerce, where skills and competencies can rapidly change, this personalized approach can offer a significant advantage.
Moreover, RPO providers bring to the table extensive market knowledge, recruitment expertise, and a broad network of talent. This enables businesses to tap into a wider and more diverse talent pool, facilitating innovation and driving a competitive edge.
Harnessing the Power of Data
In this digital era, data analytics is a cornerstone of RPO. Companies leveraging data in their hiring processes can enhance their efficiency by over 30%, as highlighted by the Harvard Business Review.
By incorporating RPO, businesses gain access to a wealth of data-driven metrics, insights, and trends. These invaluable insights can guide decision-making and strategy, providing a robust tool for continuous improvement and optimization.
A Catalyst for Business Growth
Unfilled vacancies can adversely affect a company's productivity, revenue, and growth. In fact, a report by the Recruitment and Employment Confederation suggests that such vacancies can cost UK businesses up to £2.6 billion a year. Given that the average time-to-hire in the ecommerce sector is 42 days, according to Glassdoor, RPO can significantly streamline this process, thereby reducing the impact of vacancies.
Furthermore, RPO, by taking on the recruitment responsibility, allows companies to focus on their core business operations. This freedom paves the way for growth and development.
Conclusion: RPO—The Future of Ecommerce Recruitment?
As London continues to solidify its standing as a global ecommerce powerhouse, RPO may just hold the key to navigating the intricate and rapidly changing talent landscape. RPO presents a strategic, data-driven, and cost-effective solution to talent acquisition, fitting perfectly into the fast-paced world of ecommerce.
RPO can also help shape company culture and boost employer branding—two essential components for attracting and retaining ecommerce talent. Additionally, as businesses increasingly strive for diversity and inclusivity, RPO providers can bring objectivity to the hiring process, helping to foster a more diverse and inclusive workforce.
Looking ahead, the role of RPO is set to become increasingly important to the success of ecommerce businesses. RPO is evolving from a reactive solution to talent shortages to a proactive, strategic tool for businesses to drive growth, innovation, and competitive advantage.
In the ever-evolving landscape where change is the only constant, ecommerce businesses, business owners, and HR managers need to be cognizant of the potential advantages RPO presents. As businesses navigate the intricate talent market, strive for growth, and aim to remain at the forefront of the ecommerce revolution, RPO could be the competitive edge that sets them apart.
By offering a flexible, scalable solution that aligns with the dynamic demands of the ecommerce landscape, RPO can equip businesses to surmount the recruitment challenges of today and seize the opportunities of tomorrow. Unfilled vacancies can be transformed from a detrimental drain on resources to an opportunity for strategic talent acquisition and company growth.
Moreover, the application of data-driven insights can enable businesses to identify recruitment bottlenecks, forecast talent needs, and make proactive decisions that align with their strategic goals. With RPO's end-to-end solution, the hiring process can be continually refined and optimized, leading to improved efficiency and outcomes.
The future of ecommerce recruitment in London may indeed be closely entwined with the growth and adoption of RPO. As the ecommerce sector continues to thrive and grow, businesses must leverage all available resources and strategies to secure the best talent. In this regard, RPO is not just an option, but a necessity for sustainable and strategic growth. With its numerous advantages, RPO might just be the missing piece of the puzzle that London's ecommerce sector needs to continue its upward trajectory.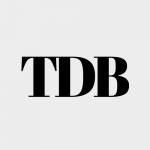 The Daily Buzz combines the pursuit of interesting and intriguing facts with the innate human desire to rank and list things. From stereotypical cat pictures to crazy facts about the universe, every thing is designed to help you kill time in the most efficient manner, all while giving you something to either laugh at or think about!