You've landed a lucrative job in another town, state, or abroad, and now you're planning to make the big move. Apart from your family and house belongings, you're also thinking of moving in your car.
Instead of driving long hours on the road, you can simply trust auto shipping companies to help you transport your ride to its next destination.
Moving can be fun or unpleasant; it all depends on how you handle the whole process. Dodging some of the common moving mistakes can help you achieve a hassle-free move. 
For Example, if you are in the military or have a family member in the military be sure to contact Military Movers and ask for a discount. 
That said, here are ways you can take the stress out of relocation and settle in well in your new surroundings.
1. Hire a Reputable Mover
There are many movers available in the market, but it can be tricky to choose a reliable moving service. While price is an important factor, you have to check out the quality of service provided. One way to learn about trustworthy national moving companies is to ask for recommendations from friends or relatives.
You can also go online and check out the top moving companies in your area. Check out their reviews on sites like ReallyMoving and Trustpilot to get a feel of how they handle customer complaints. It's also a good idea to ask for free quotes from as many different movers as you can. With the gathered information, you're able to make an informed choice.
2. Declutter
The best time to declutter is just before your relocation. You will find a host of things that you no longer use. Things like unidentifiable phone chargers, your grill, shoes, clothing, and broken furniture pieces don't need to move with you to your new house. They'll only take up space in your boxes. The rule of thumb when decluttering is to arrange your stuff into "sell," "donate," or "discard" piles.
Before packing any box, carry out a ruthless purge of idle or unwanted items. That will mean you have less to pack, less stuff to move, and fewer items to unpack at your new house.
3. Start Packing Early
Packing is not a one-day or last-minute job. It takes time. That's why you have to start early. Ideally, you should start the packing process weeks or even months before your moving date. Begin by packing off-season stuff and the things you don't use regularly. If your move is during summer, begin packing winter coats and boots in advance. Books can also go in boxes first.
Store the packed boxes in the rooms you don't use often. The most used rooms in the house are the bathroom and kitchen. That'll mean you'll pack those rooms a day before your move. When the actual moving day comes, you can avoid packing in a rush and forgetting some of your stuff.
4. Prepare Your Appliances for Moving
Make sure your appliances are ready to be transported to your new house. For instance, you'll want to defrost your freezer a few days before your moving date. You don't want the freezer defrosting while it's in transit. The water may leak all over your packed boxes.
If you're moving with your washer and dryer, make sure to disconnect all hoses and pack these separately. Keeping the drum secure also ensures it's not damaged in transit.
5. Label the Boxes
Your kitchen's contents may require packing into several boxes. Thus, it's better to be specific when labeling the respective boxes. It will give you an easier time knowing which stuff to unpack in which room.
For example, indicate if a box is full of coffee mugs, wine glasses, knives, and so on. You don't want to open several boxes when you've just arrived looking for a mug for a quick cup of coffee.
6. Pack Boxes Snugly
Any empty spaces inside the boxes should be filled with packing paper, towels, or clothing. The gaps often make the boxes feel unbalanced and loosely packed. These empty spaces could also cause the box's contents to move around, which could spell trouble for fragile items such as glassware and dinnerware.
7. Pack Liquids Separately
Don't pack liquids together with non-liquids. If containers unexpectedly open during shipping, the liquids might spill all over belongings. However, when liquids are packed together, the worst scenario will be wiping down a few containers using a wet cloth.
8. Set Up Utilities in Advance
Make sure to set up utilities such as water, electricity, and internet for your new house well ahead of your moving date. Also, have your mail redirected. You don't want to arrive at your new house and have no electricity or running water.
9. Pack an Essentials Bag
You'll need to have an essentials bag that contains items like medicines, phone chargers, toiletries, and a change of clothing. You don't want a scenario where you're forced to rummage through several boxes looking for a phone charger. Worse still, you could end up buying new items that you are unable to locate quickly only to find them later on when unpacking.
Your essentials bag should also contain important documentation like passports, insurance policies, driving license, and so on. These are documents that you can't afford to lose in a random box of home clutter.
10. Unpack in Bits
It's unlikely that you'll be able to unpack your entire household the very day you reach your new home. Ideally, start unpacking the things that you will need immediately within a couple of days of moving in.
All you need after a stressful moving process is rest. All the other stuff can usually wait until you've settled in.
The Bottom Line
Packing up your belongings and moving for greener pastures doesn't have to be stressful. Following the tips above can make for a smooth, stress-free move, helping you focus on enjoying your new surroundings.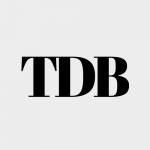 The Daily Buzz combines the pursuit of interesting and intriguing facts with the innate human desire to rank and list things. From stereotypical cat pictures to crazy facts about the universe, every thing is designed to help you kill time in the most efficient manner, all while giving you something to either laugh at or think about!